Bless Unleashed announced that it's currently working on the next update called Secrets and Scions. This one continues the game's story and brings players back to Beoran. Here, they continue to track down the Faceless to learn more about what they're doing in the region. Players can expect a new dungeon and a new Invasion quest with this update.
Bless Unleashed also revealed that the update will make big changes to Reputation and Prestige Quests. The Dream Dungeon will be updated while the tutorial will be revamped. This is to streamline how new players start an adventure in Lumios.
Other improvements arriving with this new update are the changes to the UI and user experience. In particular, players whose character belongs to a ranged class should be happy to know that the Target Range UI will be improved, making it easier to detect a target within range.
A new feature Sell/Extract All function is to be introduced as well. This is meant to help players save time when at vendors or at the Soul Pyre.
Although announced, developers have not revealed yet even the smallest change coming to Reputation and Prestige Quest. They also have no official date at this time when the update is coming to the game.
New Items
Bless Unleashed revealed that new items are available at the Lumena Shop. These are:
Weapon Skins (1,500 Lumena each)

Volcanic Avenger Axe
Volcanic Avenger Bow
Volcanic Avenger Shield
Volcanic Avenger Staff
Volcanic Avenger Sword

Volcanic Avenger Helm and Armor (2,500 Lumena)
New Mount

Obsidian Stalker Mount (2,000 Lumena)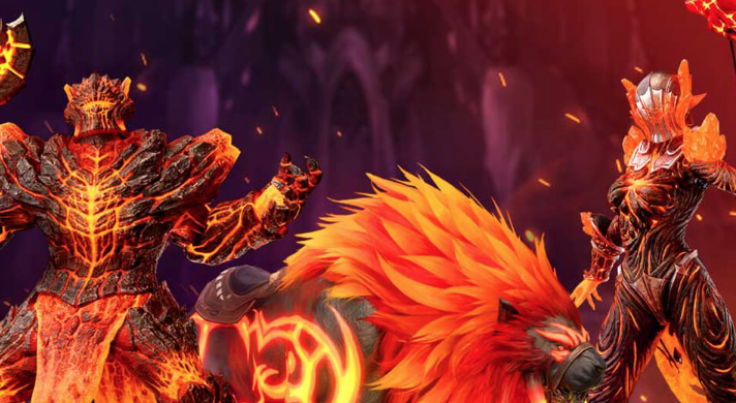 Bless Unleashed is an MMORPG and a reboot of Bless Online . It was first released on Xbox One in March 2020 with the PS4 version launched in October 2020. The PC version is expected to be released in 2021. Early this year, the game released its Spring Update which introduced new content and new events.