The Manhattan Update for the landlord sim The Tenants is now available on Steam. This is the last major update before the game fully releases later this year; it brings tons of new content, features, and improvements.
In the Manhattan Update, you'll be managing your real estate empire in the titular Manhattan district. You will have access to this by finishing the main story missions in both the Slums and Suburbs.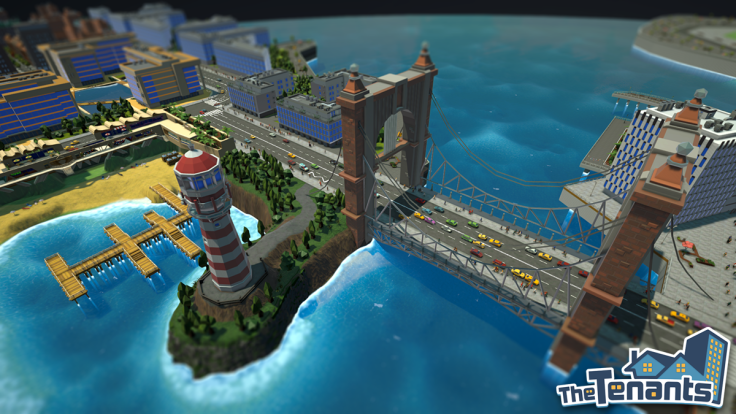 The new district introduces the property classification system where you'll manage two different types of apartments. The first is the residential apartment, a regular space that you're already accustomed to in The Tenants. The business apartment, on the other hand, is open for companies to rent spaces as their new offices.
A new tenant archetype called the Politician is now available in the game. This new tenant may require you to do things related to what a politician would do in the real world, like a rehearsal before an important speech.

In addition, The Tenants has a new type of progression system known as Target Cards. You'll be given a random card with a certain objective you need to complete. The good thing is that you can do this at your own pace.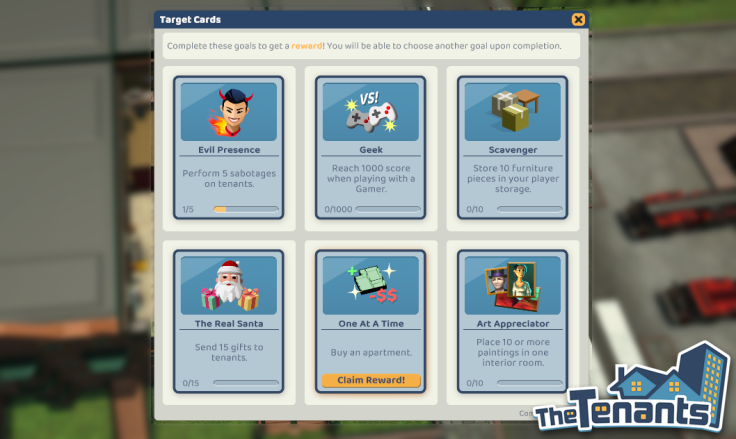 The other things added in this massive content patch for The Tenants are:
FEATURES
Implemented apartment upgrades (Electricity, Heating, Water, Monitoring, Cleaning Robots, House Share License).

Implemented apartment subscriptions (Better Internet, Better TV, Earthquake Insurance, Water Damage Insurance, Extended Appliance Warranty, Cleaning Service, Coaching).

Implemented City Pickups: New discoverable objects on the map with 7 random pickup types and 7 collectible sets.

Implemented tenant reactions with each tenant defining over 40 actions they react to with their roommates.

Completely reworked item collider system to allow for easier placement of objects on top of other surfaces.
CONTENT
Added 34 new residential buildings in Manhattan.

Added over 120 new jobs in Manhattan.

Added 7 new missions in Manhattan.

Added 3 new tenant events (mostly related to the Politician or to business apartments).

Added 20 new player levels (max level is now 95).
GENERAL
Updated engine version.

Simplified Properties app UI to show both upcoming and ongoing auctions on the same list.

Tweaked creative mode game creation UI to be easier to navigate.
BALANCE
Rebalanced prestige values for all items to be more consistent.

Rebalanced some of the item prices.

Rebalanced Landlord Point cost and Happiness gain for all gifts and services.
The Tenants Manhattan Update is now available on PC.