Santa is back in The Tenants, and he wants you to help him build a toy factory via a community event. Plus, the Winter Update added some holiday cheer with a music mini-game and photo mode to help you capture the best memories.
New Features
One of the biggest additions is a new phone app called Camera. This brings the much-awaited Photo Mode. The devs feel that this is the right time to introduce the feature because it can help you capture the snowy scenery brought by the Winter Update.
In addition, some tenants may feel lonely during the holidays, so they might invite you to their place to celebrate Christmas with them. A new music mini-game has been added to help you and your tenants enjoy this special occasion.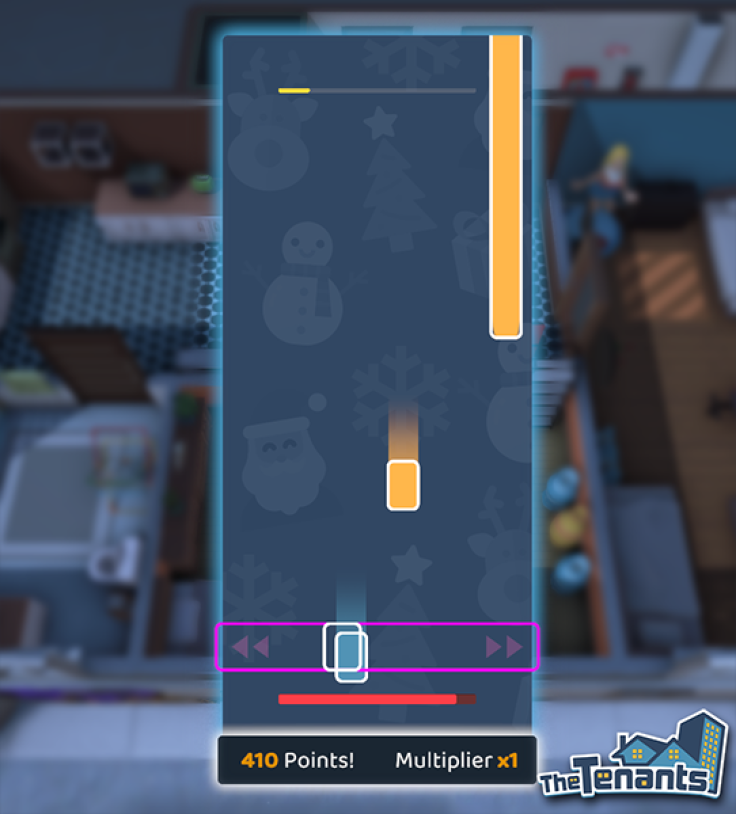 Community Contest
As mentioned earlier, Santa needs help to build a new toy factory, so he can make and deliver Christmas gifts on schedule. The community can take on a new Elite Contract available at the Arctic Circle 24/01 in the Slums.
The event is split into two stages. The first stage is happening now until January 2, and this is where you get your creative juices flowing and make a design worthy of Santa's name. You can use Christmas-themed decorations and furniture introduced in the latest update to spruce up the factory.
After the submission deadline, all entries will be reviewed and the developers will select the top five.
Stage two of the event is from January 3 to January 7. Here, the top five finalists will have their designs featured for everyone to vote on. The contestants will remain anonymous during the voting period, and you can vote on multiple entries. Only three of the five finalists will receive prizes.
So, what are you competing for? The top three finalists will get keys for some of the games published by Playway like Car Mechanic Simulator 2018, Cooking Simulator, UBOAT, and Thief Simulator. You can learn more about the event here.
Winter Update Highlights
CONTENT
Added a time-limited Elite Contract: Toy Factory

Added a time-limited tenant request: Wonderful Time

Added a time-limited tenant event: Singing Carols

Decorated the main menu and the district maps for the time-limited Winter event

Added two new loading screens

Added an item set designed by the Halloween community contest winner, @vritto
GENERAL
Fixed an issue with furniture being placed outside apartment boundaries in some cases

Fixed a host of issues related to sound effects

Fixed a few issues with item placement

Fixed an issue that occurred when changing the target room mid-negotiation with a tenant

Fixed an issue with job clients rating items from a different room
The Tenants Winter update is available on PC.