The Neochrome update for Rogue Company is now live. In this update, you can earn reputation just by playing some ads on Simulmedia. A new Ranked season has also begun. Moreover, certain in-game improvements have been implemented as part of Project Saint.
New Battle Pass
The Neochrome Battle Pass gives you exclusive rewards spread across 50 levels. You can earn battle pass XP just by playing the game. Some amazing goodies that you can win include the Mech Fighter Chaac outfit and the Cyber Objection Mythic Skin.
Two battle pass bundles can be yours. The first one is priced at 1,000 Rogue Bucks that gives you the following:
Dystopian Switchblade

Cool Cubes Hoverboard

60-minute Boost

20% Battle Pass Experience
The other one is priced at 2,000 Rogue Bucks, and this one gives you 15 Battle Pass levels right off the bat.
New Content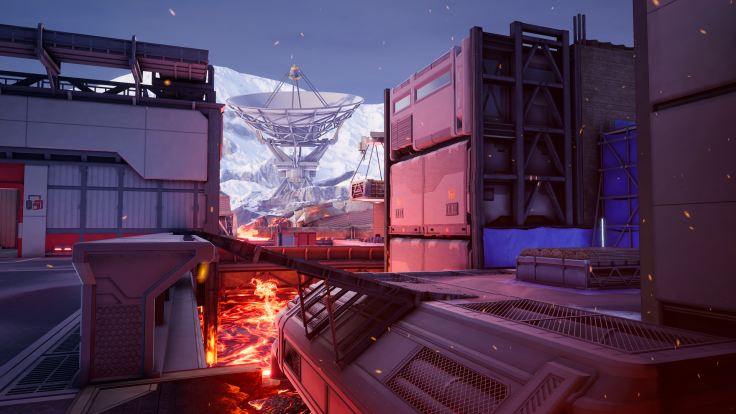 A new map called Meltdown is introduced in this update. Jackal is set to sabotage a covert R&D facility that has succeeded in creating the world's first true AI. Your mission is to disrupt Jackal's plans of destroying the facility. You must stop the evil organization at all costs as failure would lead to catastrophe.
New Features
A new feature called Simulmedia is implemented. To put it simply, you can earn more reputation by watching ads in-game. Understandably, you have qualms about this, so here are a few things to keep in mind.
First, this feature is entirely optional, meaning if you don't opt-in, you'll never see ads at all. If you are interested in earning some reputation, you can click the "Earn Free Rewards" button found on the Home screen.
Second, the ads that you'll watch are of the same quality as the ones you see on TV and other similar services. Every ad awards you with 75 reputation.
Additionally, this feature is coming to PlayStation 5 soon. While the game is also supported on Nintendo Switch, Simulmedia is not available on the said platform.
As part of the Project Saint initiative, the developers wanted to introduce a new feature called Human Backfill in this update. However, upon testing, they've decided to hold it off for the time being.
For those who don't know, Human Backfill is the developers' long-standing solution to players leaving matches. After rigorous testing, the devs saw that this experimental feature is not yet ready. They are still going to improve this and will share some updates soon.
You can learn more about the Rogue Company Neochrome update here.