Resident Evil 4 is launching worldwide on PS4, PS5, Xbox Series X|S, and PC on March 24. The game can be pre-ordered on all mentioned platforms. However, you might want to read this before you go spending your money.
Capcom revealed that there are three different editions for the game. There are also pre-order bonuses, which differ depending on the edition you purchased. So let's begin.
Different Editions
Standard Edition
Resident Evil 4 Standard Edition is exactly what it sounds like, just the base game. It costs $59.99 on all platforms.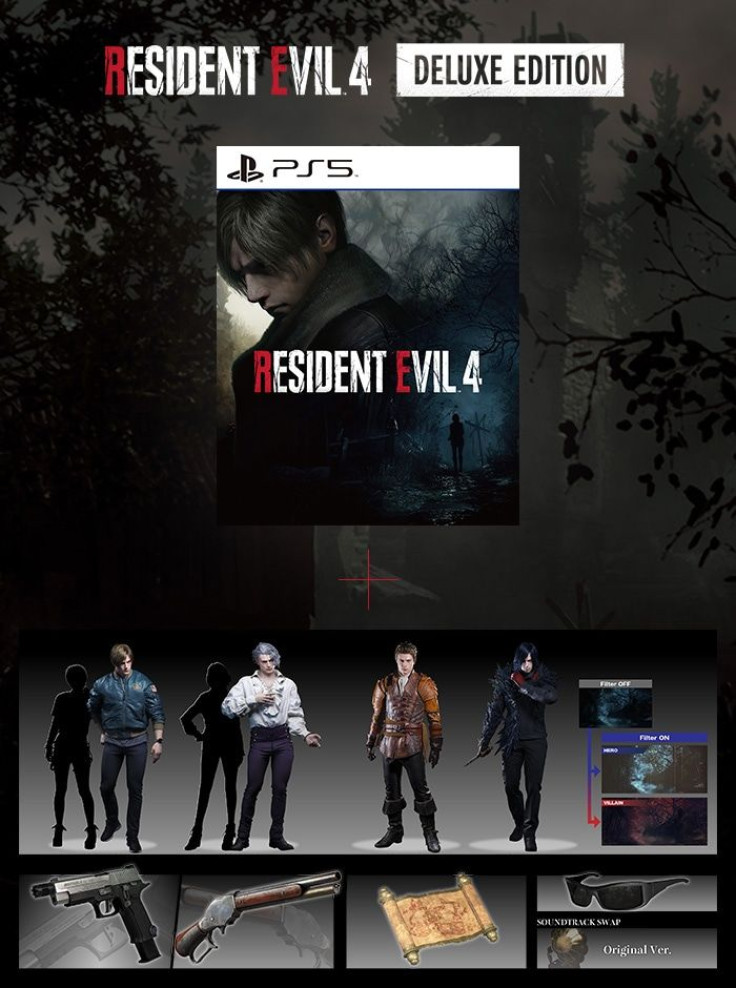 Deluxe Edition
Resident Evil 4 Deluxe Edition is for fans who want some extras. This edition costs $69.99 and contains extra goodies on top of the base game. Getting this version will give you access to Extra DLC Pack that has the following:
Leon & Ashley Costumes: Casual

Leon & Ashley Costumes: Romantic

Leon Costume & Filter: Hero

Leon Costume & Filter: Villain

Leon Accessory: Sunglasses (Sporty)

Deluxe Weapon: Sentinel Nine

Deluxe Weapon: Skull Shaker

Original Ver. Soundtrack Swap

Treasure Map: Expansion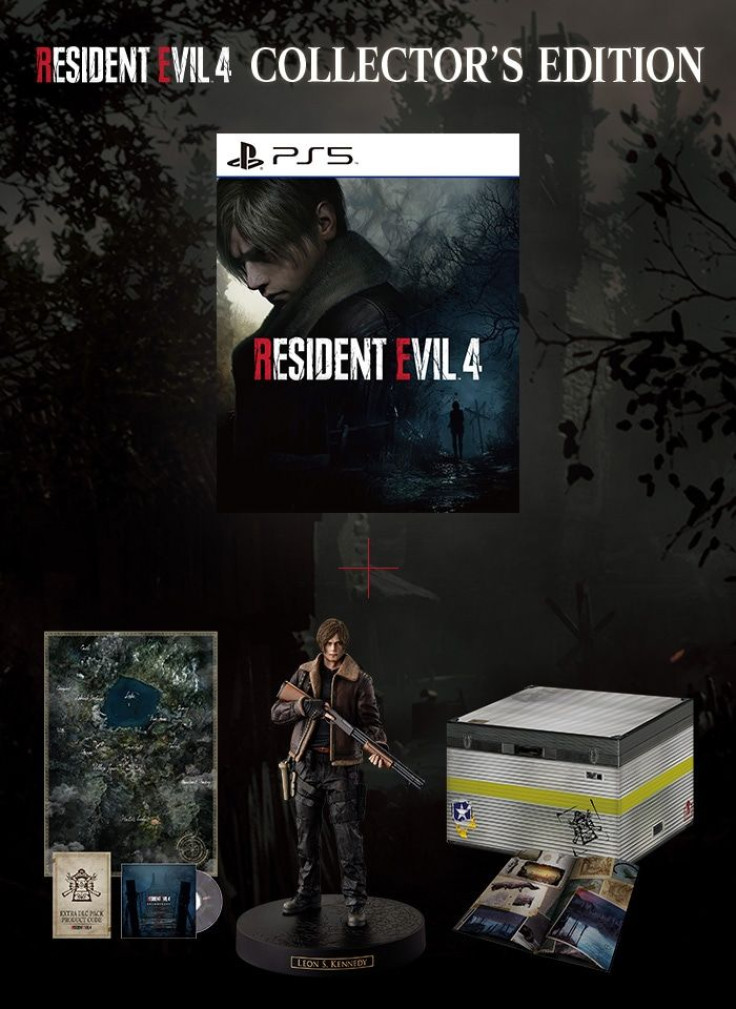 Collector's Edition
Resident Evil 4 Collector's Edition is the most expensive but has the most content, so it costs a whopping $249.99. Players will get access to the following stuff:
Resident Evil 4 + Steelbook

Extra DLC Pack Product Code

Digital Soundtrack

Figure: Leon S. Kennedy

Artbook

Special Map

Collector's Box
Pre-Order Bonuses
Pre-order bonuses depend on the platform and the purchased edition. Players pre-ordering for PlayStation will get access to Resident Evil 4 Mini Soundtrack. This is not available for Xbox or PC users.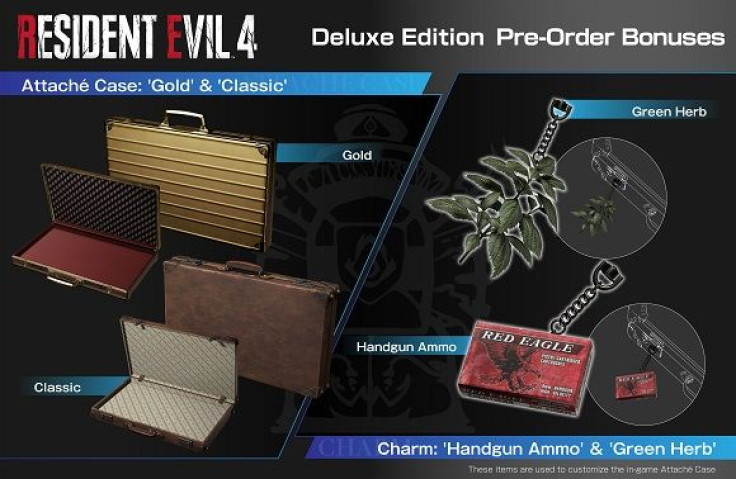 Irrespective of the platform, players who purchase the Standard Edition will get Attaché Case: Gold and Charm: Handgun Ammo. Players who pre-order the Deluxe Edition will get Attaché Case: Gold, Attaché Case: Classic, Charm: Handgun Ammo, and Charm: Green Herb.
You can pre-order the game via the official site. PC players can pre-order directly from Steam. But before you do, you might want to check out the system requirements.
So, what do you think? Are you interested in any of these editions? Are you planning to pre-order the game or will you be waiting for reviews? Let us know your thoughts in the comments section below.