Dota 2's newest summer event is finally here and it involves players making their way through Aghanim's Labyrinth. If that name sounds familiar, it's because it's none other than the great wizard who made the in-game item Aghanim's Scepter. While the new event is available for everyone to play, Battle Pass owners can earn as much as 2,000 Battle Points each week by simply taking part in the event. The summer event begins on July 21.
In order to take part in the event, players can group with three of their friends and enter Aghanim's Labyrinth to take on challenges in different rooms that have strong enemies. For those that have been playing solo, don't worry as you can always matchmake with a group.
So how does the event actually work? Once a week there's going to be a randomly generated labyrinth. Then there's going to be a two-hour window where groups can take on the Labyrinth. Players can queue as many times as they want during this time window. This is important because players only get this two-hour window each week to make the attempt.
That's not all as this is going to be attached to a global leaderboard where everyone can participate. The leaderboards are going to be reset every Sunday. Players that manage to queue with two different parties and manage to make their way to the leaderboard on both times are only going to be eligible for one prize.
So why all this effort? Well, the top parties get awarded with special prizes by none other than Aghanim himself. The prizes are:
Tier 1: Aghanim's Interdimensional Baby Roshan
Tier 2: Waterlogged Kunkka Shoes
Tier 3: Random Aracana
Tier 4: In-Game Aghanim's Effect

There's also going to be a reward for being able to beat the first boss.
Follow the Disciple's Path
Last week Dota 2 released its offering for Battle Pass owners with the Disciple's Path Hero Persona for Anti-Mage. Available to Battle Pass owners that reach level 305, it comes with an all-new model, animations, and even voice performance. By the way, did we mention that this new persona is female? Wei is actually a disciple of Anti-Mage, who rescued her when she was young.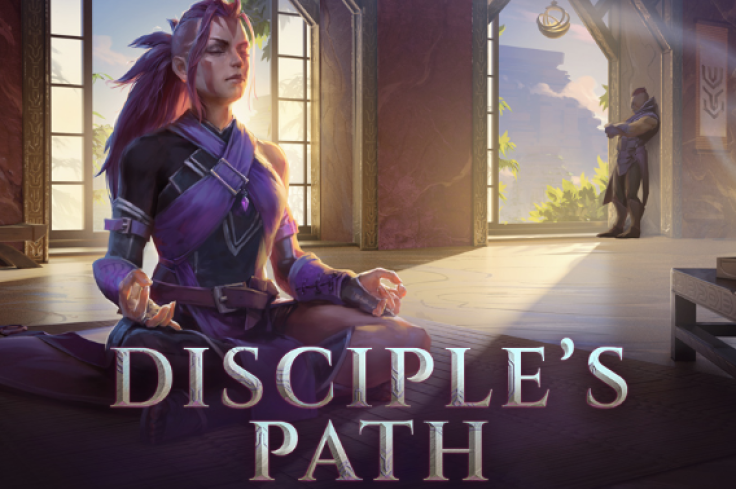 While some players have been critical of this new persona, there are also those that love it. If you're one of the latter and have actually tried it, you may have probably noticed something.
According to a report by AFK Gaming, there are four voice lines that hint to a possible new hero, one that may be a kid. In fact, the report even mentioned that the Wraith King Arcana and Queen of Pain Arcana also have voice lines that refer to a particular kid. Hopefully Valve is going to confirm this soon.
Are you ready for the Aghanim's Labyrinth Trials? What about your thoughts on the new persona? Let us know in the comments section below.