Stadia had a rough month, with members asking Google as to where all the promised games that were set to arrive on the game streaming service are. The company has bounced back to announce five more games that members can look forward to. These games include Panzer Dragoon Remake, Serious Sam Collection, Stacks on Stacks (On Stacks), Spitlings, and Lost Words: Beyond the Page.
Panzer Dragoon Remake​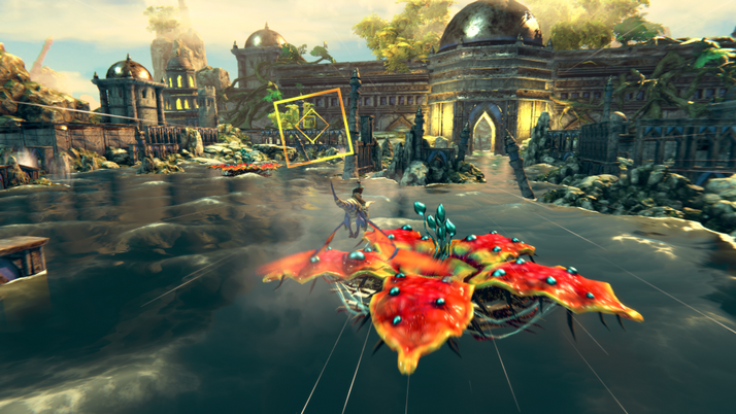 Panzer Dragoon Remake is just what it sounds like - a remake of the original Panzer Dragoon game with improved visuals and controls. The plot of Panzer Dragoon Remake involves the protagonist on a lone planet who has encountered two dragons that awaken from the ancient times. Your goal is simple - armed with a deadly gun and the guidance of your armored blue dragon, you must prevent the prototype dragon from reaching the Tower.
Serious Sam: The Collection
Serious Sam is a classic FPS shooter in which you step into the shoes of the legendary and fearless action hero Sam Stone. Sam's goal is to save the world from the invading aliens, and to do so, he visits the ruins of ancient Egypt and the vivid arenas of South America "seriously" taking down everything that stands in his way. The Serious Sam Collection includes Serious Sam HD: The First Encounter, Serious Sam HD: The Second Encounter, and Serious Sam 3: BFE, which includes The Legend of the Beast and Jewel of the Nile expansions.
Stacks on Stacks (On Stacks)
If you are someone who loves tower building games, you will find Stacks on Stacks (On Stacks) very enjoyable. You play the game as master Stacker Rockit, who with the help of her psychic helmet has to prevent colorful bricks from falling over her madcap world.
Spitlings
Spitlings is a multiplayer game where you will always blame your friends if you fail. The game takes inspiration from many classic arcade games and the gameplay doesn't make sense at all. However, it's equally fun.
Lost Words: Beyond the Page
Finally, Lost Words: Beyond the Page is a narrative driven, atmospheric puzzler that is set within the diary of a young girl. The puzzling game is also tied together with an immersive story. We won't spoil the story for you here so you can enjoy this amazing tale on your own.