Are you an avid fan of The Walking Dead series? If so, you'll probably be happy to know that a new update for Rogue Company just went live, introducing exclusive limited-time bundles related to the series.
Update 2.8 for Rogue Company has been infested with new exclusive bundles that feature some iconic characters from The Walking Dead, namely Rick, Michonne, and Negan.
To celebrate this massive crossover, the exclusive TWD bundles are being offered at a 25% discount or about 1,500 Rogue Bucks. You can also get them via Supply Drops, which can be purchased from the in-game store for 1,000 Rogue Bucks. The good thing about the Supply Drops is that they will not give you the bundles that you already own, so you can always expect a new one when they do drop for you.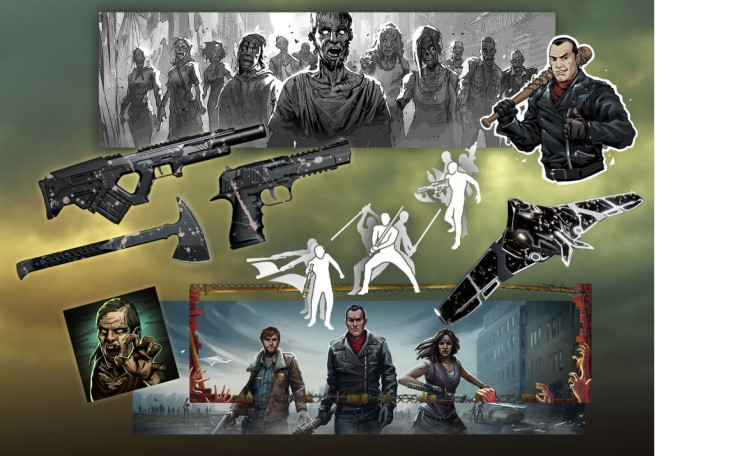 Aside from the new exclusive bundles, Update 2.8 also implements a new feature called Weekly Contracts. Simply put, you are given five challenging contracts to do every week. Completing these awards you some reputation and a Supply Drop as well.
Keep in mind that the Weekly Contracts will refresh every Tuesday, so you'll only have until Monday of the following week to complete the contracts. This is a welcome addition, so you now have something new to accomplish in Rogue Company.
Patch Notes
QUICK PLAY REFINED
Every Tuesday, our Quick Play queue will have some mixture of 4 of the following game modes:

Battle Zone

4v4 Team Deathmatch

King of The Hill

Dodgeball

Extraction

Strikeout 2.0

Note: We want to offer more modes available all the time with Quickplay. By doing this we are moving away from 6v6 for now so 6v6 Team Death Match is no longer available.
FIXER REWORK
Thermal Vision: In addition to seeing thermal signatures of his enemies, Fixer now has "White-Hot" precision zones from the chest-high all the way up to the top of his enemies' heads. Hitting the White-Hot precision zones awards bonus damage while the ability lasts. Fixer's passive has been reworked to Full Metal Jacket: Fixer's Firearm damage now ignores enemy armor.
BUG FIXES
Fixed a major issue where surrendering would cause the match to crash.

Fixed an issue in Battle Zone where perks would rearrange after purchasing one.

Fixed an issue where players were unable to party up for Ranked.

Fixed an issue where the audio for the Ibex lacked attenuation ranges.

Fixed an issue where Kestrel, while ADS, was unable to activate her ability.

Fixed an animation issue for our female rogues while they ADS with the SLC Mixtape.

Addressed more locations that Juke could exploit unfavorably on some maps.

Addressed an edge case where, if you were downed immediately after trying to place a deployable gadget, the gadget would not get deployed.

Cleaned up collisions on a select few maps.

Fixed an old issue where, if you spammed Chaac's gun while firing your gun, you'd get into a broken state.
Rogue Company Update 2.8 is now available on PS4, PS5, Xbox One, Xbox Series X/S, Nintendo Switch, and PC.