Ring of Honor, like countless other companies across the globe, has been greatly impacted by the COVID-19 pandemic. As a company that almost exclusively exists in large venues with cheering audiences, it might be a while until the next Ring of Honor show is even legally allowed to run, let alone if it can be run ethically. However, that hasn't stopped Ring of Honor's wrestlers from finding new ways to perform and entertain, especially with the power of the Internet.
The company has started releasing a Dungeons & Dragons video series starring several Ring of Honor wrestlers, including fan-favorite Cheeseburger. Called Roleplay of Honor, the video series can be watched on the Ring of Honor YouTube channel. Player.One caught up with Cheeseburger to talk about the new series, what he's been doing now that Ring of Honor has been sidelined, and to reminisce about the excellent 2019 G1 Supercard show in Madison Square Garden.
"There are a couple people in the office and on the roster who have played already. Mainly one of our production and camera men, we call him Gator, he's played D&D for a while and felt like this might be something cool, especially at a time when wrestling is on hiatus because of COVID," Cheeseburger said on the formation of Roleplay of Honor. "Gator reached out to see if anyone would be interested and it just kind of came together like that."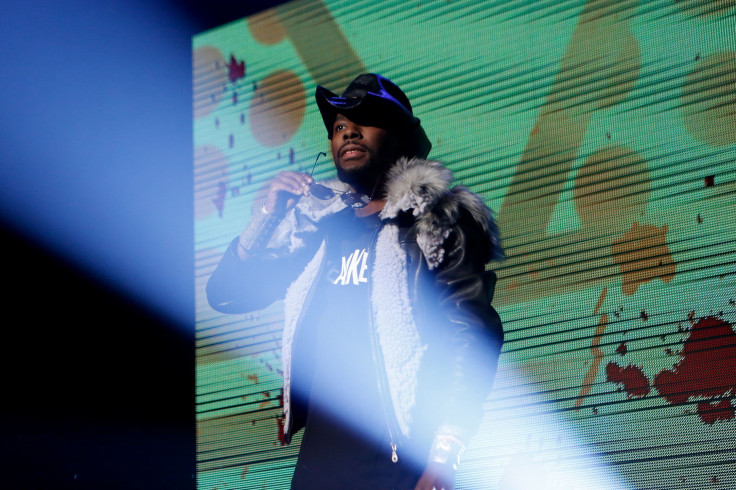 Cheeseburger was surprised by the coworkers that mentioned they would also be interested in joining the party. Roleplay of Honor also features Session Moth Martina, Joe Hendry, Brian Milonas and The Beer City Bruiser. "When they reached out to me they were telling me the other people who were involved and I was really surprised," Cheeseburger said. "I didn't think anyone else on the roster was really interested in playing Dungeons & Dragons. The only other person who had played before besides our dungeon master Gator was Beer City Bruiser."
While this is Cheeseburger's first time playing, he's had an interest for a few years now. "I had tried to get a group going with some of my students [at the Worldwide Wrestling Dojo that he runs]," he said. "One of our guys tried to organize it, but it didn't end up working out."
Despite the lack of specific D&D knowledge, Cheeseburger has a depth of experience playing RPG video games including World of Warcraft and Guild Wars. This helped guide him to his desire to play a supporting class. Add fun opportunities to play around with music, and the bard was an obvious landing point for Cheeseburger's first D&D character.
What's funny is that the group had no idea of anyone else's characters before the first gameplay session. So when Joe Hendry showed up with a bard character of his own, it was a surprise for everyone. Thankfully, Cheeseburger saw this move as an opportunity to make great content instead of someone trying to cramp his style.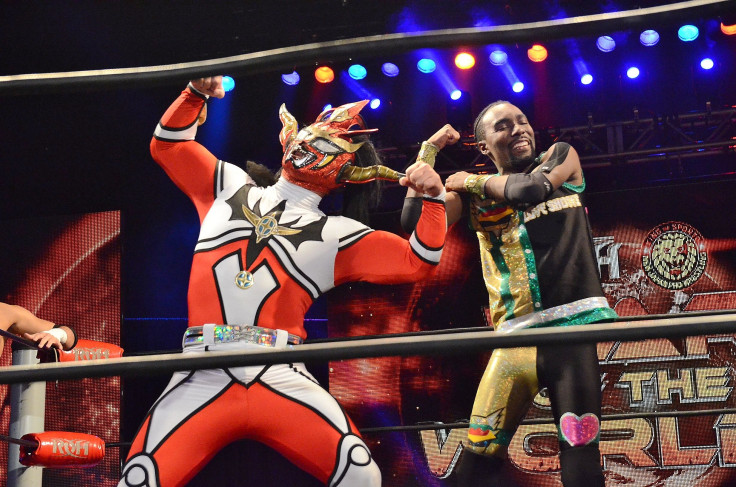 The first session for the group was a little stilted, but things are starting to gel now. "Gator said it was going to feel awkward at the beginning, but once you get comfortable getting into your character and into the story and world, it will all start to flow naturally," said Cheeseburger. "For the first few minutes we were all hesitant and didn't know what the rules were or anything, but then we started immersing ourselves with everything that was going on, it just felt super natural and super comfortable, and made for some great content."
When not roleplaying, Cheeseburger has found his life has greatly slowed down over the past few months. At one point, he could be found in a ring up to five or six nights a week between training, teaching, and performing. Now, Cheeseburger has been spending his time on building up his skills outside of the ring, including reading and editing.
It certainly is far removed from last year's G1 Supercard show, the first non-WWE professional wrestling event at Madison Square Garden since the 1960s. It was a major milestone in the wrestling business, and Cheeseburger had the opportunity to participate with a solid performance in the Honor Rumble.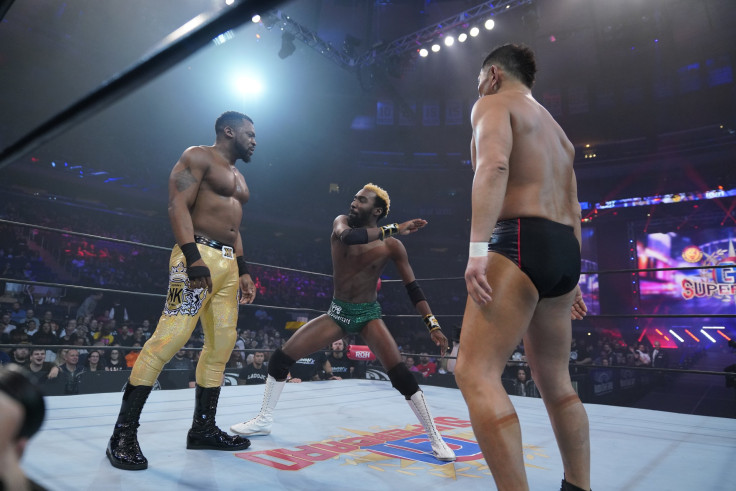 "Wrestling in the Garden was absolutely insane. The energy of that crowd, 18,000 people going nuts, it was such a cool moment and a real culmination of all the hard work from the Ring of Honor wrestlers," said Cheeseburger. "We had so many wrestlers from other promotions there. It was so cool to see it all come together. There were Ring of Honor guys, New Japan guys, people from CMLL, the women from Stardom. It was so cool that all of us got to experience that for the first time together."
As for the future, Cheeseburger is continuing his adventures in the world of Dungeons & Dragons with Roleplay of Honor. Unfortunately, Ring of Honor will likely have to wait until the COVID-19 pandemic dies down until Cheeseburger is back in a ring performing for a live audience.
The second episode of Roleplay of Honor is now live, with more planned for the future. Be sure to subscribe to the Ring of Honor YouTube channel to be the first to know about new episode uploads.