This past April, Kenny King experienced a moment in his career he will never forget. Not only was he the first entrant into the Honor Rumble at the G1 Supercard, he also surprised everyone at Madison Square Garden by winning the match over some of the most legendary names in all of pro wrestling history. On Friday, King looks to continue his momentum by winning his match against PCO in the first round of a tournament to crown the number one contender for the Ring of Honor World Championship.
"It's still surreal. Looking back at it, the 10 year old in me still gets giddy about it," King told Player.One about his Honor Rumble victory. "I grew up in New York City and my father used to take me to Knicks games as well as wrestling. I remember the first time I saw "Macho Man" Randy Savage was live at Madison Square Garden. As far as I am a wrestling fan and someone who loves this sport, being able to hear my music and break the curtain at Madison Square Garden is so surreal to me and something I'll never forget."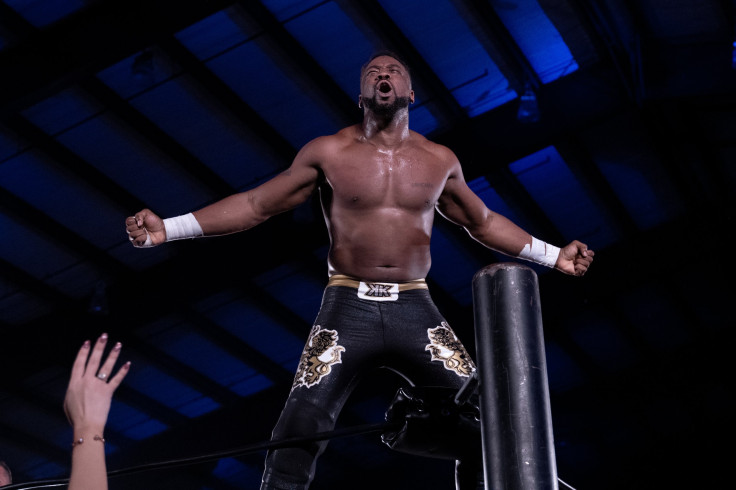 While some may have been shocked or angered by King's victory, he says it shouldn't have come as much of a surprise. "I was in the ring with The Great Muta and Jushin Thunder Liger (who, by the way, I've beaten in singles competition, so it nobody should have been surprised when I did it again)," he said. "All of those things on top of the fact that I entered at number one, and then eliminated Jushin Thunder Liger and then eliminated The Great Muta, or as I like to call him The Not So Great Muta because he was a poor sport and spit that green, black, nasty mist in my eyes, which was a horrible experience and I don't even want to go there. It will probably be one of the most memorable experiences in my career when everything is said and done"
Looking ahead to his match against PCO at Friday's Death Before Dishonor PPV, King knows what's at stake, but isn't fazed by the pressure. "It's a huge opportunity, but it's nothing that I don't already own," he said. "What a lot of people don't realize is that I never received my world championship opportunity for winning the Honor Rumble. Ring of Honor officials think they're slick for putting me in this tournament. They even tried to handicap me further by putting me against PCO. I have something up my sleeve. You don't get as far as I have in this business without understanding the business and having a little trick to get you above and over."
Whatever that trick is, King didn't share. However, he did say he is approaching this match differently than how he would prepare for a traditional fight. "I don't want this to be a regular wrestling match. I don't want rules or parameters," King said. "PCO is not human, is what he says and what everyone believes. I don't want to have to put PCO in a Boston crab or in a dragon sleeper to submit him. If he's not human, he isn't going to feel it."
Instead of trying to win against PCO in a traditional manner, King is opting to simply overwhelm his opponent. "I don't want to pin PCO for three seconds. All I have to do is make sure PCO stops moving," he said. "If you want to put me in a match with a guy who is not human, take the handcuffs off me. Lift the rules and let me do what I gotta do, and at the end of the day Kenny King will be left standing. It's Vegas, right? So I have a couple Aces up my sleeve, and maybe a King or two."
Life isn't all about wrestling for King, and he is known as an avid video gamer when he has the spare time. Because it just recently released, King's time off has largely been focused on this year's Madden. "I usually give it a good two months or so before moving on," he said.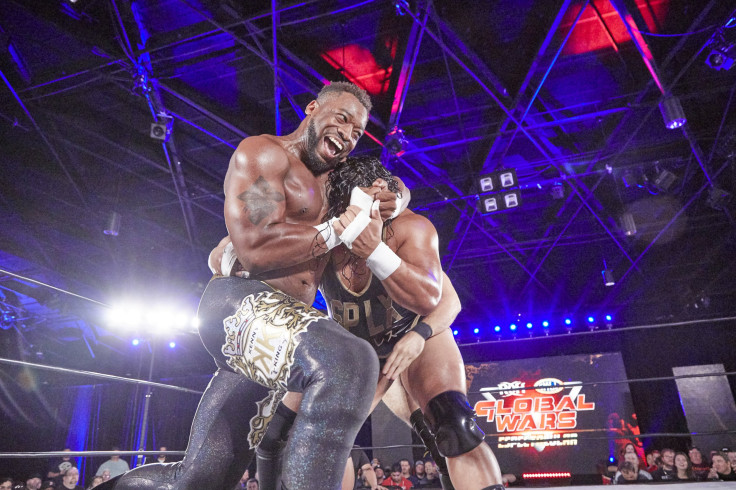 When not dominating everyone on the virtual gridiron, King does like to mix it up with some other games (to varying degrees of success). "I also play a little bit of Apex Legends. And one of my favorites I can't get enough of is the Friday the 13th game," said King. "I haven't had a whole bunch of time to play games lately, but I usually start with a game of Madden because I'm really good and nobody can beat me. If I have any other time, I play a game of Apex. But I suck at that."
King recognizes that this is one of, if not the best time to be a wrestler and to be a wrestling fan. With that in mind, he welcomes both fans and those who may have not watched Ring of Honor before to tune into Death Before Dishonor on Friday. "What I'd like to say to wrestling fans in general is to just enjoy wrestling and enjoy what you like. Don't worry about going with the flow or what's popular," he said.
"Right now I think it's seen as really cool to hate on Ring of Honor without even watching the product. If you want wrestling, Ring of Honor is synonymous with great wrestling," King continued. "Our roster is second to none and we're offering the best wrestling product in the world. The sky isn't falling, Ring of Honor isn't going anywhere. To the fans who continue to support us: thank you. To the fans who are on the fence, if you want to see how it's done, come check out our PPV on Friday."
Death Before Dishonor is live this Friday, September 27 starting at 9:00 p.m. EDT on Ring of Honor's HonorClub service, or can be ordered from other networks including Fite TV.