Rainbow Six Siege will begin its journey into Year 5 with the latest season, Void Edge. After continuous support and free DLC, Siege has become one of the biggest multiplayer shooters of the past decade. The game has surpassed over 45 million players worldwide, but it wasn't always like this, When the game was launched, it was ridiculed for many technical issues and a lack of content. At launch, the game only had 20 Operators and 10 Maps, and now after four long years, it has over 52 operators and 20 maps. The developers have said that they want the game to have over 100 operators by the time they finally move on. Thankfully, that means it looks like the devs aren't gonna leave Siege anytime soon.
Let's take a look back and see what each Season added in the game.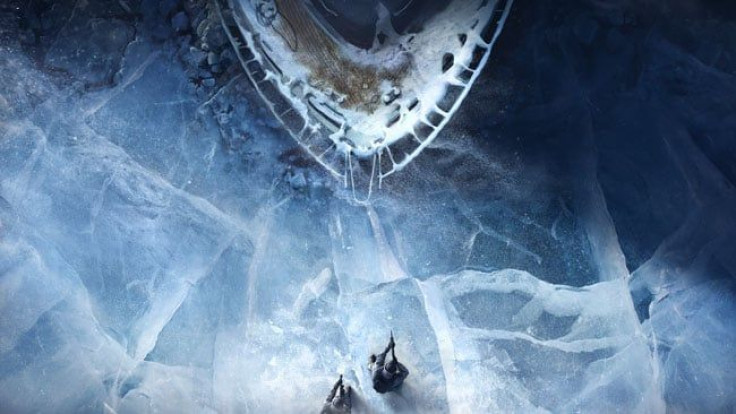 Year 1
Season 1: Operation Black Ice
The very first season of Rainbow Six Siege introduced two new operators, Buck and Frost. The Attacker, Buck, can do tons of soft destruction with his under-barrel shotgun while Frost has access to three traps that injure enemies. A new map called Yacht was also introduced.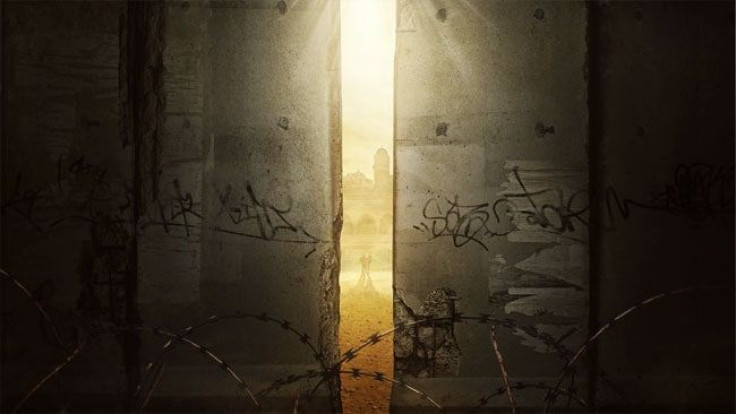 Season 2: Operation Dust Line
This Season changed the meta of the game drastically. The latest defender introduced was Valkyrie, who can throw three cameras almost anywhere on the map. The attacker was called Blackbeard and he can equip bulletproof glass to his gun to protect him from enemy gunfire. Blackbeard was so OP back then that Ubisoft had to nerf him multiple times. In Siege's community, he is known as Nerfbeard. The added map was Border, and even today it is one of the fan-favorite maps.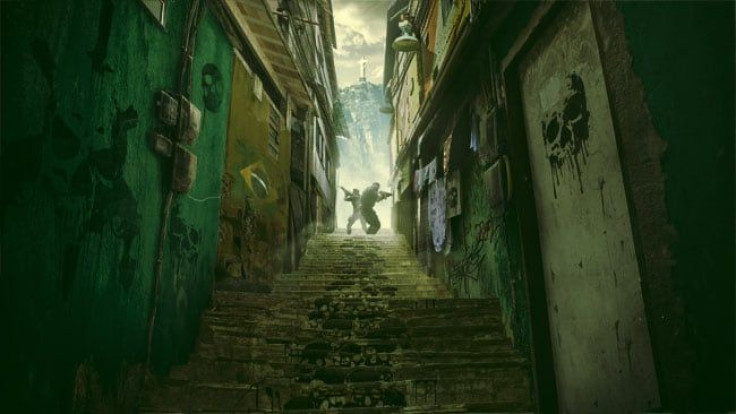 Season 3: Operation Skull Rain
Skull Rain took us to Brazil with its new map Favela. The latest operators were Capitão and Caveira, the former being the attacker who has access to two fire bolts and two smoke bolts, whereas Cav can interrogate downed enemies to reveal the location of other enemy players. She can also make her footsteps completely silent, making her perfect for roaming.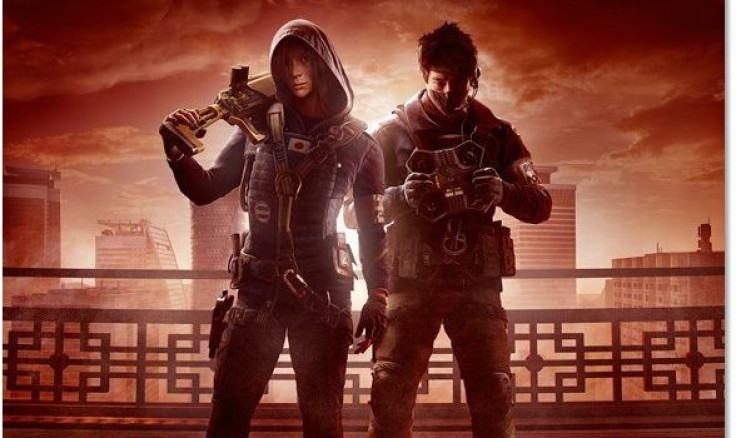 Season 4: Operation Red Crow
This map introduced us to a second hard breacher called Hibana. She has access to a gadget that can break reinforced walls. The defender in the game is Echo, who can disorient enemy players with his Yokai drone. He is also very crucial in Bomb game mode. The map introduced was SkyScraper.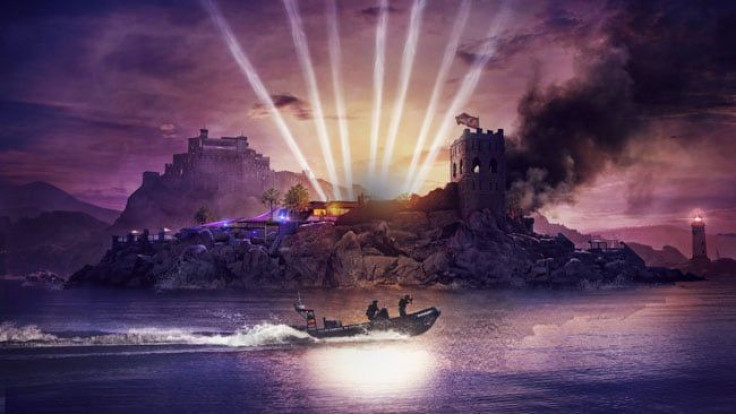 Year 2
Season 1: Operation Velvet Shell
No Season changed the game like this season. The defending operator added was Mira, who can create one-way bulletproof windows on walls that can be broken in order to peak at the enemy player. This operator changed the meta like no other. The attacker was Jackal, and he can track enemy players. He is probably the most banned attacking operator.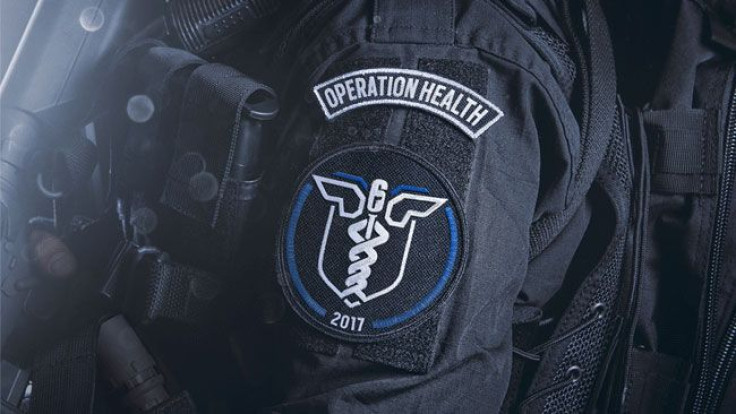 Season 2: Operation Health
Probably the most boring, but most important season in the game, was Operation Health. There were no new operators or maps introduced this season, as developers decided to spend their resources fixing several technical issues in the game.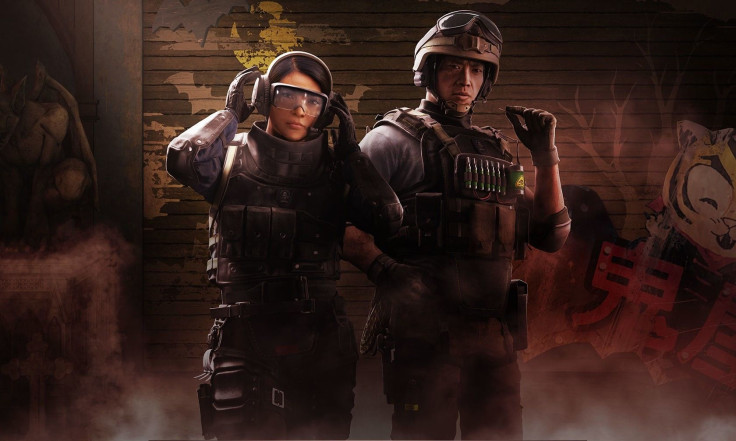 Season 3: Operation Blood Orchid
This was the first season to introduce three operators. The game added two defending operators, Lesion and Ela. Lesion has access to his GU mines, which he can use to slow down enemies. He can generate up to eight GU mines over the course of a match. Ela also has access to small "small traps" of her own. She can throw her concussion mines, which explode and disorient enemies when they come within a certain range. The attacking operator is Ying, and she has access to three Candela Cluster Charges, which can stun enemies. The latest map introduced was Theme Park.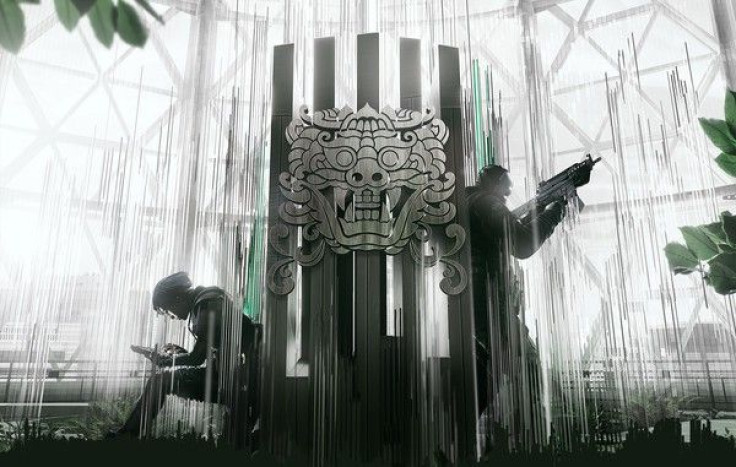 Season 4: Operation White Noice
This season also added three operators. The attacking operators were Zofia and Dokkaebi. Zofia has a grenade launcher that can throw two impact grenades and two concussion mines that explode when enemies are nearby. Dokkaebi can hack enemy phones and make them ring, which in turn reveals their positions. She can also hack cameras that the entire attacking team can use. The defender added was Vigil, and he can become invisible to enemy drones for a short amount of time. The map added in the game in this season was Tower.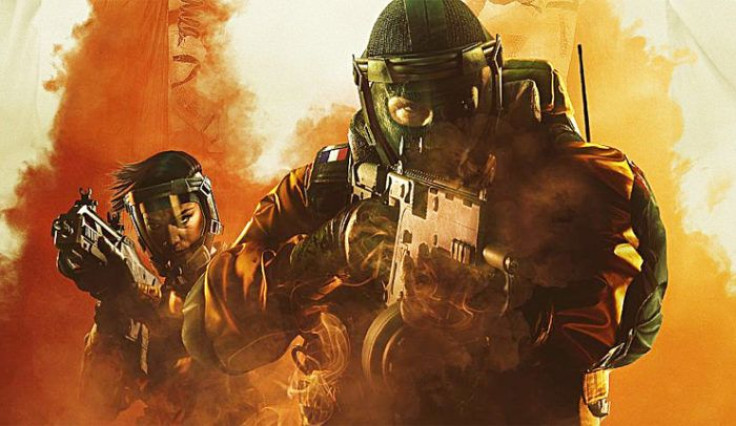 Year 3
Season 1: Operation Chimera
This map introduced one of the most frustrating operators in the game. Lion and Finka were added in the roster. Both attacking operators, Finka could give a small health boost to the friendly team, whereas Lion could use his EE-ONE-D that, when activated, reveals the position of enemy players if they move. Lion was so OP that he had to be completely reworked later in order to make him more balanced. No new map was introduced, however, a new time-limited Co-Op mode was added where you and two other players had to survive an area overrun by Zombie/Alien-like creatures. The mode was so successful that it spawned a full-fledged AAA game, Rainbow Six Quarantine, which will release sometime in 2020.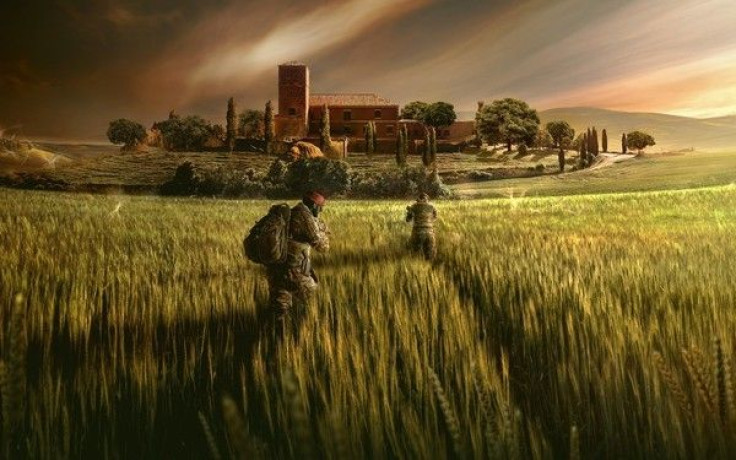 Season 2: Operation Para Bellum
This map added two new defending operators, Alibi and Maestro. Alibi has three holograms of herself which reveal the position of enemies when they shoot at them. Maestro has a bulletproof wall-mounted taser-turrent that zaps enemies and causes five damage per tick. He is often used as a replacement for Echo in Bomb game mode. He also has one of the best guns in the game. The new map added in the game was Villa.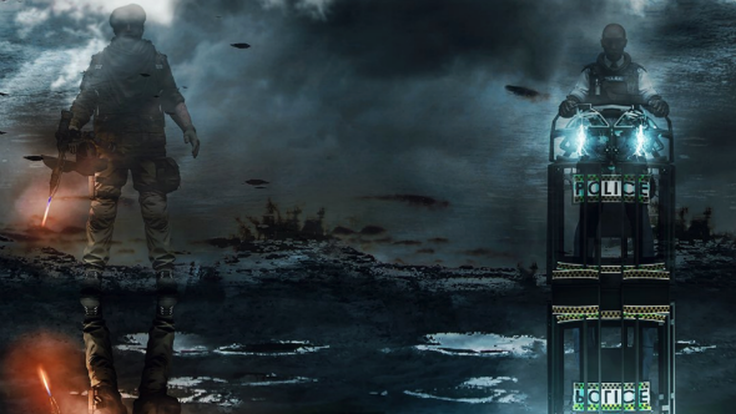 Season 3: Operation Grim Sky
This season gave us the very first map rework. Hereford Base was completely reimagined and was introduced in Ranked playlist. The new attacker operator, Maverick, has a blowtorch that he can use to make small peek holes in reinforced walls. The very first shield based defending operator was also introduced. Clash's shield can zap enemy players, which slows them down.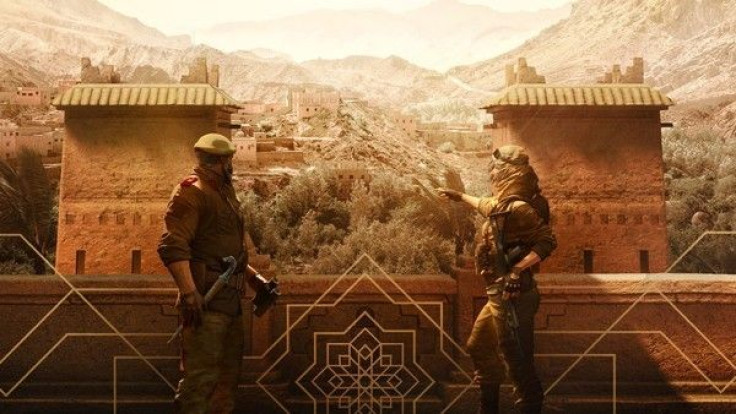 Season 4: Operation Wind Bastion
This season introduced one of the biggest maps in Siege, called Fortress. This map is also the home to one of the new operators. The attacker added was Nomad, who has access to three Airjabs that she can deploy anywhere. These Jabs explode and throw enemies to the ground if they come too close. The defender is Kaid, who has two electroclaws that he can use to electrify hatches, reinforced walls, and barbed wire.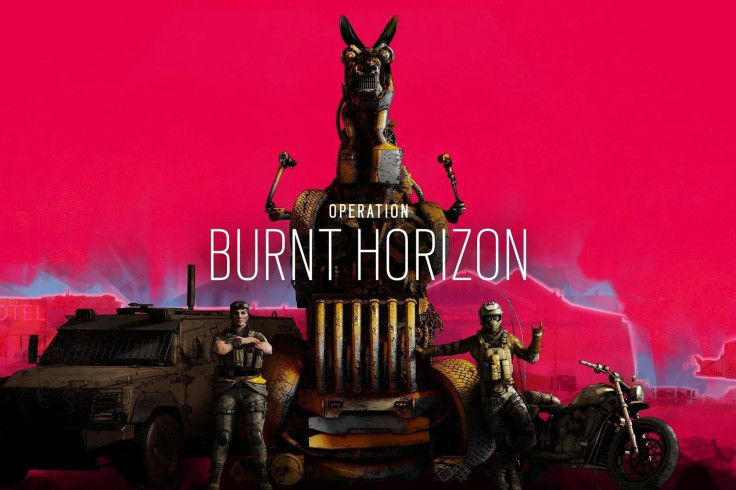 Year 4
Season 1: Operation Burnt Horizon
This was the only season in Year 4 that introduced a new map. The map is Outback, and is set in Australia. The two new operators were Gridlock and Mozzie. Gridlock can throw three-track stingers that can cover a large area, and cause 10 damage per tick when enemies step on them. She is perfect to cover your flanks. Mozzie is the first operator that allows defenders to use drones. He can hack enemy attacker drones with his "Pest'.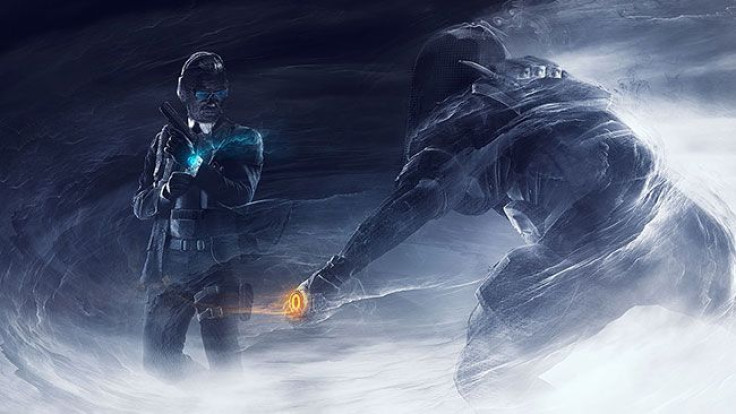 Season 2: Operation Phantom Sight
Kafe Dostoyevsky was reworked in this season, and the two new added operators were Nøkk and Warden. The attacking operator Nøkk can become invisible to enemy cams and has very low footstep sounds. The defending operator is Warden and his Glance Smart Glasses makes him immune to flashes. He can also see through smoke.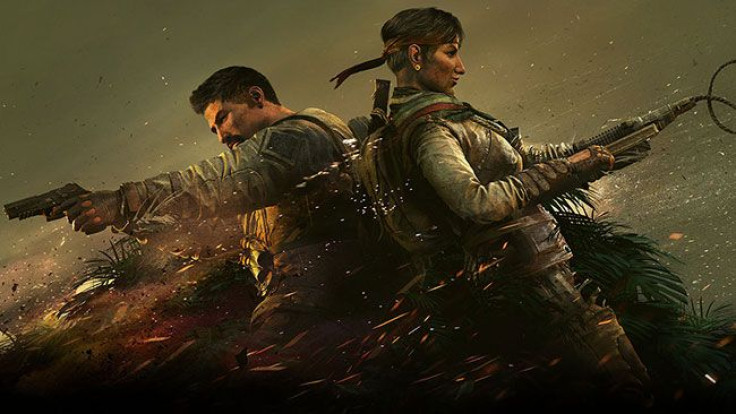 Season 3: Operation Ember Rise
This season bought two new operators, Amaru and Goyo. Amaru is an attacker who uses her Garra Hook to grapple herself through ledges, windows, and open hatches. Goyo is a defender who has access to three Volcan Shields. These shields are rigged with explosives that cover a large area in fire when shot at. Kanal Map was completely reworked in this season and was introduced in the Ranked Playlist.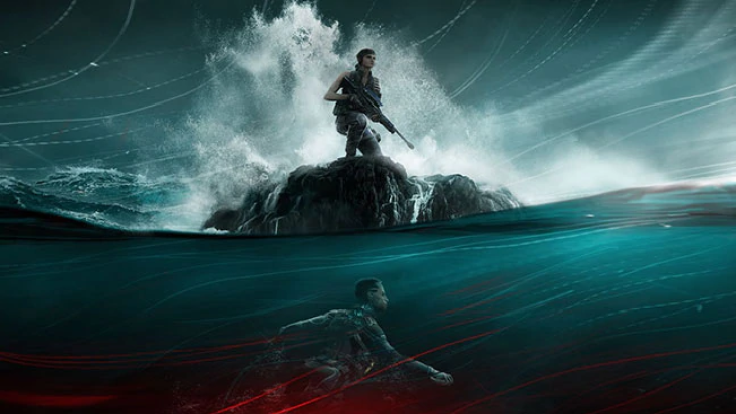 Season 4: Operation Shifting Tides
The last season of Year 4 bought us Kali and Wamai. Wamai is a defender who can use his Mag-NET System to capture enemy projectiles, and is the only operator who can deal with Capitão's fire bolts. The attacking operator is a sniper name Kali, who is armed with a CSRX 300 bolt-action sniper rifle which is also equipped with a LV Explosive Lance that can destroy enemy gadgets. Her sniper scope can toggle between 5x and 12x magnification. Her sniper rifle is also one of the highest damage dealers in the game, and a single shot in the torso region always downs the enemy. The map reworked this time was Theme Park.
So what do you think? Do you like these free seasonal DLCs? Which of these is your favorite Season? Let us know your thoughts in the comments section below.