Fans of retro gaming have a reason to be happy with the release of NeoGeo Pocket Color Selection Vol. 1 Steam Edition. It offers 10 handheld classics priced at $39.99. Right now, there's a promotion on Steam where it's offered at a 20% discount until October 7.
The collection allows players to look at 3D models of different games and their cartridges. So, don't hesitate to zoom in and take a look. It's also good to know that the titles compatible with the NeoGeo Pocket are displayed in monochrome mode. Since the game also offers a two-player local co-op, don't forget to invite a friend to play.
The titles included in the collection are:
SNK Gals' Fighters

Samurai Shodown! 2

King of Fighters R–2

The Last Blade: Beyond the Destiny

Fatal Fury First Contact

Metal Slug 1st Mission

Metal Slug 2nd Mission

Dark Arms Beast Buster 1999

Big Tournament Golf

Crush Roller
Here are the minimum PC specifications for this collection:
OS: Windows 7 (32/64bit)

Processor: Intel Core i5 at 2.0 GHz

Memory: 2 GB RAM

Graphics: Nvidia GeForce GTX 560

DirectX: Version 9.0

Storage: 2 GB available space
Get the game on Steam.
SNK vs Capcom
For those who can remember, it was in 1999 when SNK and Capcom brought together their best fighters to go head-to-head against each other. Old school fighting game players can relive those moments with SNK vs. Capcom: The Match of the Millennium. It goes without saying that new players can also enjoy it.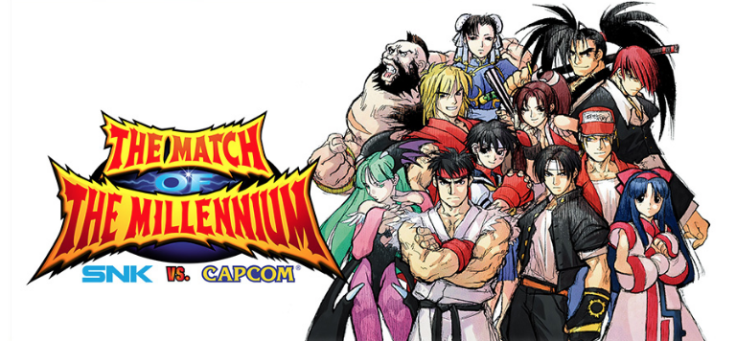 Key features of the game include:
Enjoy an all-out 26-fighter brawl from characters in games that include:

King of Fighters

Samurai Shodown

Street Fighter

Darkstalkers

Choose from these three fighting modes:

Choose from three different battle styles.

Players can also enjoy Survival, Time Attack, and Mini Games.
For this game, the system requirements are:
OS: Windows 7 (32/64bit)

Processor: Intel Core i5 at 2.0 GHz

Memory: 850 MB RAM

Graphics: IGP

DirectX: Version 9.0

Storage: 850 MB available space
Priced at $7.99, get the game here.
What about you? Which of the two games are you more excited about?