Founders' Fortune is a fantasy village builder that focuses not only on the creative aspect of putting up a colony but on colonist psychology as well. After establishing all of the basic structures, how will you take care of your colonists? Well, that's the overall premise of the game.
Anyway, Founders' Fortune recently got a new update that introduced hobbies and new sandbox settings.
Hobbies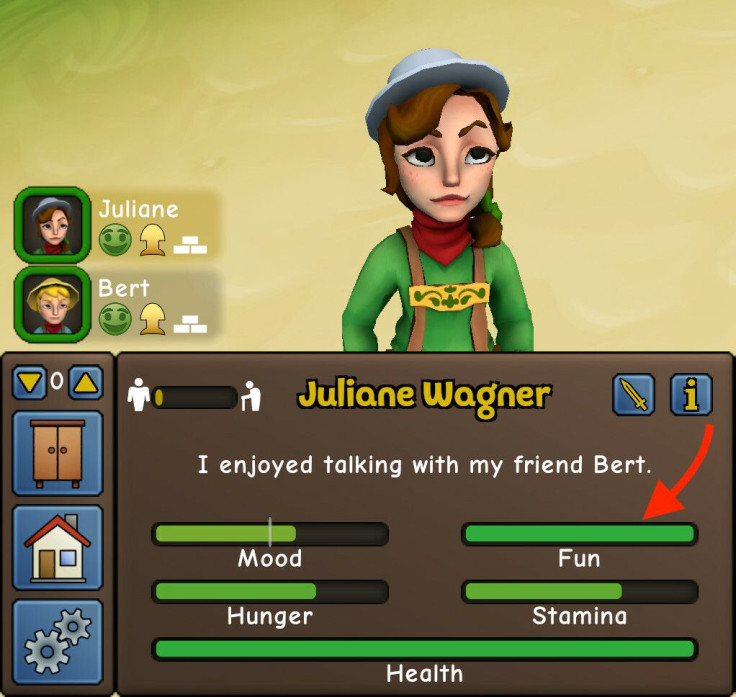 Back then, your colonists are left to their own devices when relaxing and socializing. However, in the aptly named Hobbies Update, you now have full control over how they spend their time, particularly when having fun.
There are many ways you can increase the fun meter. The easiest is to have your colonists socialize with one another. But that's not the only thing they can do as the latest patch adds hobbies into the game.
Hobbies are useful in so many ways. For instance, some of your colonists can create wonderful paintings that you can hang up in your village. Musicians can also provide entertainment to your citizens.
Here's a list of all of the hobbies:
Painting

Music

Woodworking

Masonry

Reading

Writing

Gardening
New Sandbox Settings
Developer Dionic Software wants you to enjoy Founders' Fortune the way you want to, so they included a bunch of new sandbox settings in the Hobbies Update.
Now, when you start a new game, you'll be presented with options to help tailor your experience. You can turn on and off Immortal Colonists, and even remove building costs entirely; perfect for casual gamers.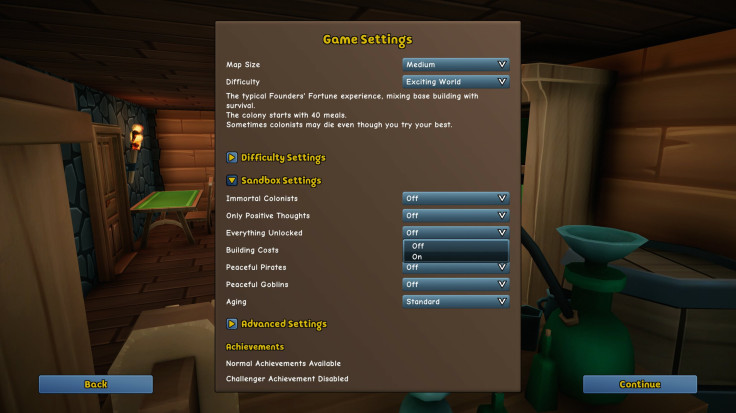 Patch Notes
NEW FEATURES
Added a clock

Reorganized top panel for more space

Showing if achievements available in world settings

Confined cursor setting in options
IMPROVEMENTS and CHANGES
Butchering animals won't play sad music

Make payday wish only appear when salary expectation active

Payment levels don't reset when you run out of coins

Wall + Floor ghost shader performance optimized

Goblin + Animal portrait performance optimized

Changed hunger fulfill rate after eating to 50% (so you don't end up at 95% so often)

Less foot traffic when trying to drink beer

Added a setting so colonists prefer to eat at their own house

Improved some animations

Events with damaged limbs only occur when the population is at least 6

Only 5 seconds pause between music tracks
BUG FIXES
Fruit salad no longer requires wood to be made

Fixed colonists teleporting up to second floor when waking from bed sometimes

Restrict children from teaching life lessons to each other

Fixed goblin sleeping positions in their huts + fireplace being out of place

Fixed one kind of goblins having textureless mask

Removed small islands

Stop dead colonists getting removed from team panel when you load the game

Fixed floating health bars showing when they are exactly behind the camera
Founders' Fortune Hobbies Update is available on PC.