Fortnite will have a new patch in a couple of days and it will introduce basketball superstar LeBron James' ICON Series skin and more.
The rumors are true as developer Epic Games created some LeBron James skins as part of the ICON Series.
There are three different skins that players can get - the Taco Tuesday outfit, the Tune Squad outfit, and the LeBron James outfit. The last one features "The King" with a black hoodie, with some lion ornaments on the shoulders, and a floating crown on top of his head.
The release of the new skins is timely since LeBron's upcoming movie, Space Jam 2, is expected to launch in cinemas this Friday, July 16.
Those who are looking to get the King James Gear Bundle will receive the King's Back Bling, Lion Pickaxe, Wingspan Glider, and James' iconic "The Silencer" emote.
All of the skins mentioned above will also come with James' signature shoe, the Nike LeBron 19.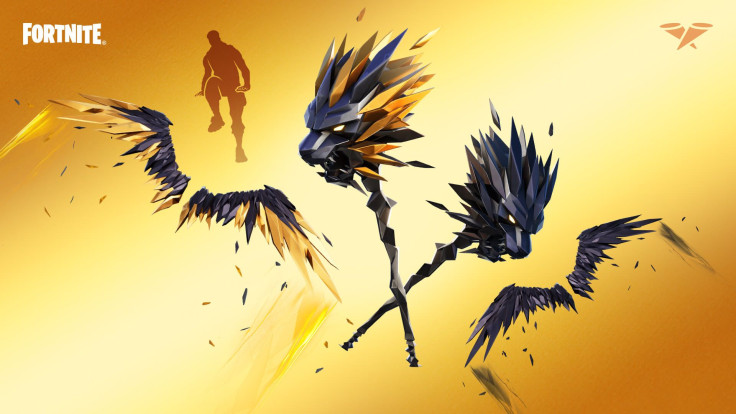 It is worth noting that the basketball superstar's new outfits will have an animated preview in the Item Shop. This provides a means of looking at the new skins before spending their hard-earned money.
Players can purchase LeBron's items starting Wednesday, July 14 at 8 p.m. EST.
Speaking of new skins, players can also grab the new Oro and Orelia outfits today.
Week 6 Alien Artifacts
In other news, five new Alien Artifacts will be introduced to the game on Thursday, July 15 at 10 a.m. EST. These artifacts are in hidden locations around the island of Apollo.
For those who do not know, these Alien Artifacts are used for customizing Kymera's look. Kymera is a Tier 1 Battle Pass alien character that was introduced in Season 7.
There are 20 Alien Artifacts in total that players can gather. Getting all of them will unlock Kymera's customization features, including its skin color, armor color, eye color, head shape, and armor underglow.
In addition to the new Alien Artifacts, the official Fortnite Twitter page has recently provided fans with a new "HotSaucerLeaks."
It would seem that cows will play a role in the game sometime this season. It is unclear what they would do, but according to the Tweet: "...why is it always cows with these aliens?"
What do you think will happen to the cows in the coming days?