The Little Ladies' Day seasonal event returns to Final Fantasy XIV Mar. 1, bringing idol charm and shenanigans galore.
The two-week celebration ends Weds., Mar. 14 at 9:59 a.m. EST. All that's required to participate is a single character with a class at level 15, meaning even newer players or those on the free trial can enjoy the Songbirds' return.
"The Songbirds have returned once more to grace the stages of Ul'dah. This year's performance is said to be unlike any other, and a reporter from the Mythril Eye is inquiring after those who would partake in the revelry," states the quest description on the Lodestone .
The quest giver, an NPC named Mythril Eye Reporter, can be found just outside the Ul'dah aetheryte plaza at the coordinates below: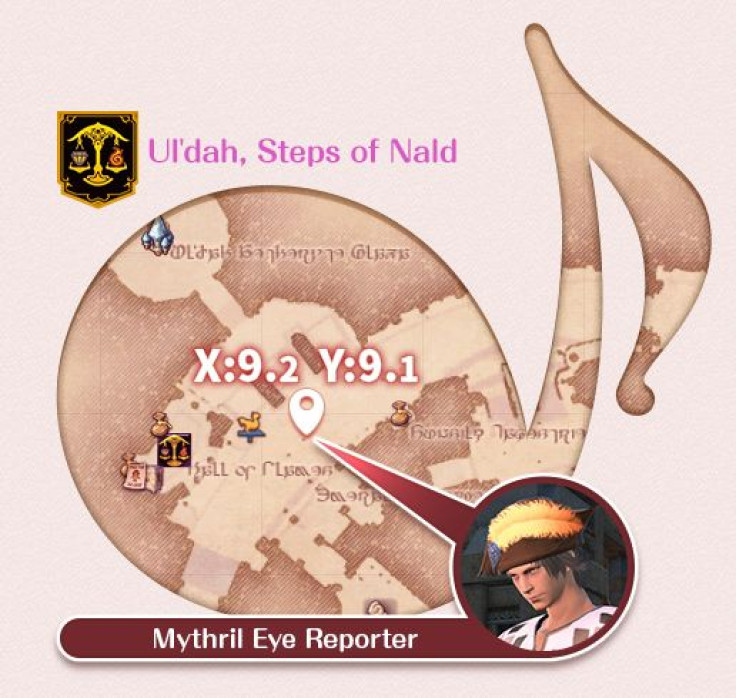 Event rewards include the following emotes: Cheer Jump (pink lightstick), Cheer Wave (yellow lightstick) and Cheer On (blue lightstick). You can pick your favorite Songbird's colors and cheer her on to your hearts delight! Masha's image color is blue, Narumi is yellow and Ulala is red, in case you couldn't tell from the header image.
Two seasonal items are also available: a Far Eastern Doll Display based off of Hinamatsuri holiday displays and the Siren Song Orchestrion roll. Here's the Siren Song:
This is a remix of a prior song from composer Masayoshi Soken:
Past seasonal items can be obtained via the Seasonal Shop, but bear in mind that quests for this event cannot be completed after the event ends. The quest reward Certificate of Collaboration can be exchanged for special event items by speaking with the royal servant once the event has started.
While the new emotes' use of colored sticks might evoke raves to the Western eye, a few kind souls on Reddit shared details about how the lightsticks (not glowsticks) link to idol concert culture.
"They're not glowsticks, so much as 'light sticks', tiny flashlights topped with a coloured plastic tube. They're often either sold in the image colours of the idols performing, or have buttons on them that change the colour of the LED inside," explained user asoftsheep.
"Concerts for idols in Asia are different than Western concerts, crowd support comes in participation rather than who can make it roar the most. Screaming while the song goes on isn't accepted at all, except for if you're doing a call-back, such as repeating the words back in a part of the song that echos. The most common thing you'll see, though, is these! In the colour of the girl you support, you wave your sticks to the beat of the music, making an ocean of colour and light."
Here's a clip of last year's performance, featuring Masha:
What color will you be sporting this Little Ladies' Day? Feel free to let us know in the comments section below.