The Crew 2 is all set to introduce new content with Inner Drive. It arrives along with Patch 1.6.0 on March 25. This means that in addition to new features, there's also going to be some improvements and fixes to the game experience.
Inner Drive is going to be released like the previous Blazing Shots update. What this means is that there's going to be an initial content drop when the update is released. After that, new vehicles, vanity items, and LIVE Summits are going to follow in the next few months. In addition, the new Hobbies feature is going to be added in the coming months.
New Vehicles
There are going to be a lot of new vehicles arriving to The Crew 2 that players can use not only to hit the road, but also the sea and air. Once Inner Drive arrives, two models are going to be available immediately which are the Koenigsegg Jesko (2020) and Ford Mustang Shelby GT500 (2020).
On April 8, the Elite Bundle 4 is going to be released and it's going to offer three exclusive vehicles for one month. These are:
Enzo Ferrari (2002) – Hypercar
Lamborghini Diablo GT (1999) – Street Race
Proto Alpha Mark X (2020) – Alpha Grand Prix
The Touring Car discipline is going to add Touring Bikes as a new vehicle type with this update. While it's not going to be available immediately, it's going to definitely arrive in the next few weeks.
Vanity Items
Arriving with Inner Drive are four new vanity types which are Window Tints, Custom Nitro, 2D Emotes, and Custom Horns. As a bonus, all players get 10 Emotes and 10 Horns once the update is live. To check whether you've received them, head on over to the Customization menu.
Over the course of the next few weeks, more items are going to be rolled out for these vanity types along with existing types like Smokes, Tires, and Underglow options.
Avatars
For Inner Drive, the avatar character models have been reworked. Reworked as well are the animations and outfits. Once this new content update is launched, players are going to be made to choose a new avatar. Be sure to choose wisely since once selected, the new avatar cannot be changed.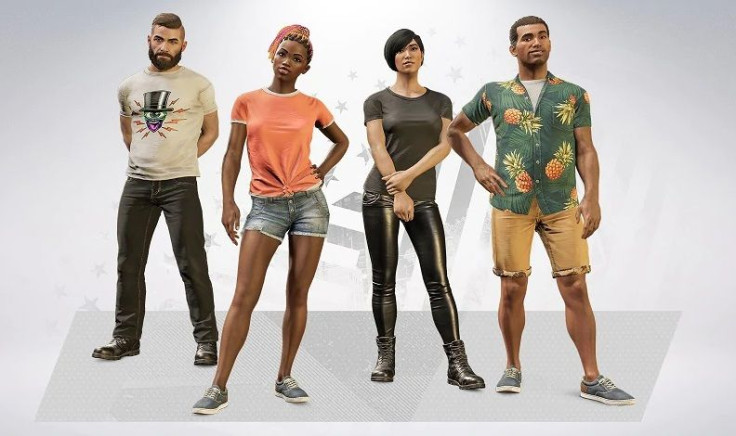 LIVE Summit
There's also going to be a new set of LIVE Summits. So far what has been revealed are:
Week 1: Scenic Tour
Week 2: The Brits
Week 3: Full Throttle
Week 4: Downhill
Week 5: American Slice
Update 1.6.0
There are a lot of new things arriving with Update 1.6.0. One of these is focused on the Main Menu. The layout has been changed to include:
Avatar and last used vehicle displayed.
Crew mates' avatars displayed, if you are playing in a Crew.
Ability to start a Crew straight from the main menu.
Centralised Pilot, Vehicles, and Hobbies (Coming Soon) tabs.
New menu music has been added along with Audio Options. Music and Radio now have individual volume controls.
Meanwhile, improvements for the main menu include:
Vehicle customization can now be accessed directly from the Vehicle menu.
In the Icon Points menu, Icon Points can now be spent in batches of 5.
New activity order in Activities menu: now ordered by release date.
It's also important to note that the new update has fixed some of the physics bugs in The Crew 2 which are:
Airplanes benchmark top speed should now be more accurate.
Some cases of hiccups on jump ramps should no longer occur.
Tires sinking into the ground during high speed turns.
Wheels getting stuck underground on some heavy landings.
Bikes drifting away during some previews and cinematics.
Some cases of unstable obstacles.
Other features fixed include:
Vanity Items

Fixed an issue where planes' smoke would appear desaturated.

LIVE Summit

"Loaned Vehicle" mention now correctly appears in the LIVE Summit leaderboards when applicable.
Fixed an issue where non-Icon players could not claim their LIVE Summit rewards (this only applies to certain specific LIVE Summits, such as Open Days).
The date on the reward screen is now that of the current LIVE Summit, rather than that of the completed LIVE Summit.
Fixed an issue where the LIVE Summit billboard would not update instantly after claiming rewards.

Vehicles

​The Lamborghini Veneno speedometer sometimes appeared zoomed in.
Mud & snow is now properly displayed when opening the vehicles menu.

3C/Handling

Driveshaft misaligned on some vehicles.
Some wheeled vehicles could be improperly controlled when afloat.
You can read the whole patch notes here.