Cyberpunk 2077 got a rough launch but not as bad as Anthem or Fallout 76, of course. Still, many fans were left disappointed after the hype the game has created. The biggest issue was that the game was downright unplayable on past-gen consoles, with frame rates hitting as low as 10 FPS.
The company already started doing damage control. In a recent video, CD Projekt co-founder Marcin Iwiński apologized to fans for the disastrous launch of the game, especially on Xbox One and PlayStation 4.
The Apology
"You've trusted us and pre-ordered our game. Despite good reviews on PC, the console version of Cyberpunk 2077 did not meet the quality standard we wanted it to meet," Iwiński added. "I and the entire leadership team are deeply sorry for this." He also emphasized the entire blame is on the top management and not on the development team.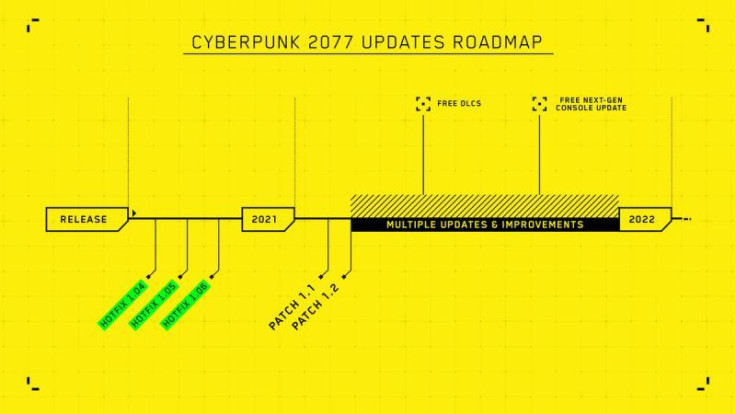 Upcoming Patches
Iwiński claimed that improving the state of the game is the number one priority of CD Projekt. He also revealed that the game will receive a major update within ten days. After that, another massive update is coming in weeks.
That's not all though, Cyberpunk 2077 will continue to receive more updates and patches throughout the year.
Free DLCs
Initially, the free DLCs of the game were supposed to launch in early 2021. However, these plans have been put on hold. Iwiński insisted that CD Projekt will first focus on improving the game and then work on the free DLCs. But he didn't reveal what those DLCs will be.
Free Next-Gen Console Update
Cyberpunk 2077 has not officially launched for the next-gen console. Xbox Series X|S and PlayStation 5 owners are playing the game with backward compatibility. Iwiński re-confirmed that the next-gen console update is very much in development, but you may have to wait a while. The development team is hoping to get it done by the second half of 2021.
What's Missing
The apology video didn't reveal everything the fans wanted. It's no secret that Cyberpunk 2077 also suffers some core issues, from the broken RPG system to horrible Police AI. Whether these major patches will fix these issues is yet to be seen.
Iwiński also didn't mention if we will ever get the cut content or not. Cyberpunk 2077 was supposed to have other features, like a male romance with Judy and the monorail train ride system. Unfortunately, many of these features were removed due to time constraints. We will love to see all of these added back, so gamers can get the game they were promised.
There was no word as well on the paid expansion packs and the upcoming multiplayer mode. More information is mentioned here.