Call of Duty: Modern Warfare's new operator Nikto has officially arrived and he's not alone. Along with the new operator, additional content for Season One that includes new Special Ops and reimagined multiplayer maps have also been added, to name a few. Let's not delay any further and proceed to the round-up of the new content.
New Maps
Multiplayer Operators have their hands full as there are three new maps:
Winter Docks

This one is a themed version of the Docks Gunfight Map and has been aptly titled Winter Docks. The 2v2 battleground may have a holiday feel, but be prepared to enter into a fight.

Vacant

This classic map from Call of Duty 4: Modern Warfare has been reimagined using Modern Warfare's game engine. Stay alert as interior combat is more than guaranteed in this abandoned headquarters.

Shipment

This Call of Duty 4: Modern Warfare masterpiece makes a return for both Multiplayer modes and Gunfight.
For those familiar with the map, this more than confirms that the original map was indeed excellent for Gunfight even before the mode was even made.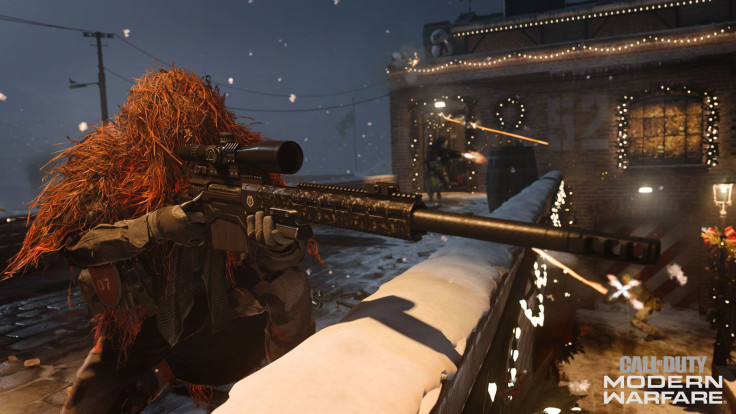 New Game Mode
A new limited time game mode has been added to Multiplayer titled Cranked. This Multiplayer deathmatch-style game mode was first seen in Call of Duty: Ghosts. In this mode, when a player kills an enemy, they are given the chance to get another kill within a certain period of time or otherwise they explode.
New Operation
Operation Strongbox has arrived. This is the second stage of Armistice's plans to destroy the financial support of Al-Qatala by putting The Banker out of business. It's time to plan your own heist and make sure that The Banker has nowhere to go.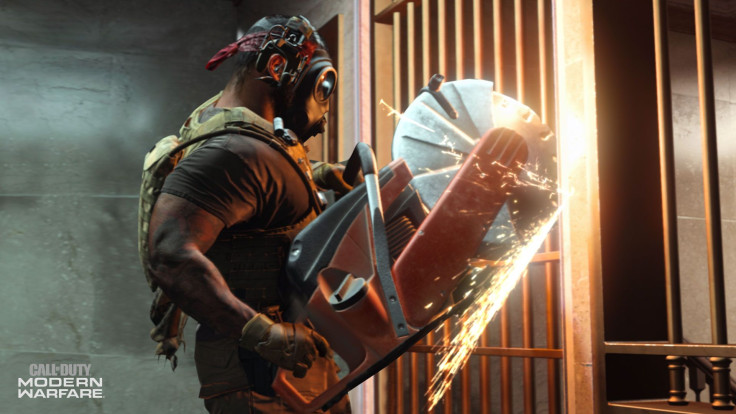 New Special Ops
There's also going to be new Special Ops arriving. The first is Bomb Squad. Here, forces that remain loyal to General Barkov have managed to plant explosives around the city of Al-Raab, Urzikstan. Using a helicopter for infiltration and exfiltration, you and your team need to defuse these IEDs before they wreck havoc, or worse, wipe out the city.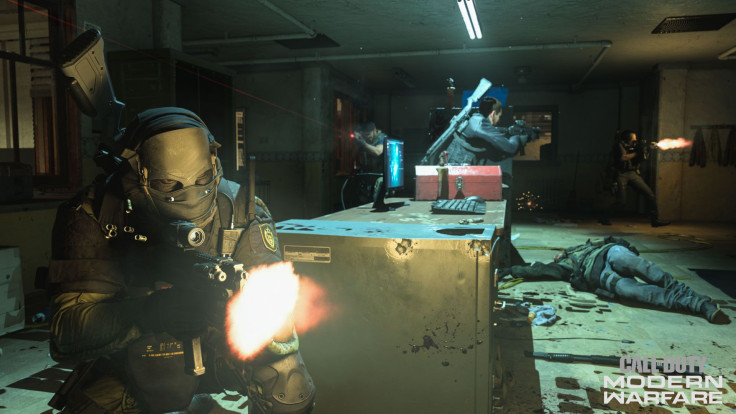 The second is Disinform and sees the US Embassy attacked by Al-Qatala insurgents who plan to steal classified intel. You and your team need to protect the intel by not only eliminating all hostile forces, but also transferring the classified data, and then moving to exfil for a helo extraction.
Other New Content
This new content marks the arrival of the Spetsnaz Operator Nikto to the Store with the Nikto Operator Bundle. In addition to this new operator, the bundle also contains three weapon blueprints, a watch, and other personalization content.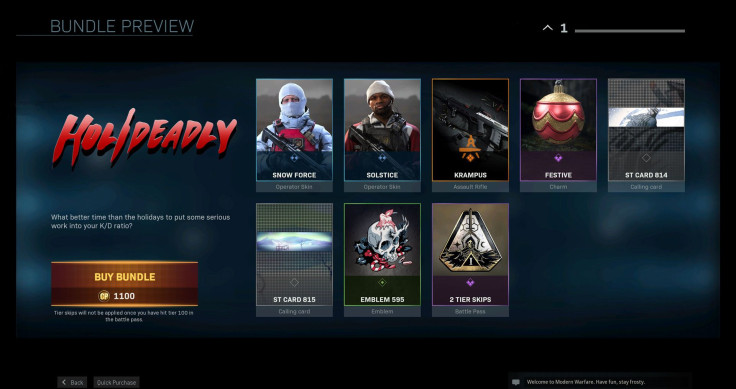 There's also the "Holideadly" bundle that you can enjoy. It offers a collection of festive personalization items that helps you spread that holiday cheer
Battle Pass
For those who have yet to try Modern Warfare, this is the perfect moment, especially with the Battle Pass Edition.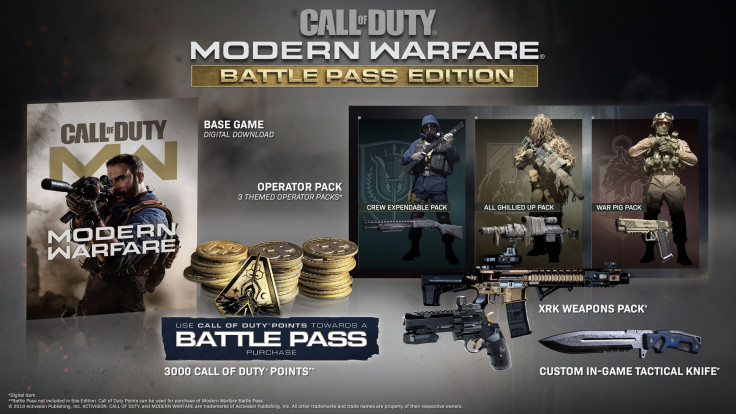 This digital edition of the game comes with the following:
The full Call of Duty: Modern Warfare game
3,000 CP
A Combat Knife with an exclusive skin
XRK Weapons Pack
So what are you waiting for? Enjoy the holidays and kill some bad guys while you're at it.