Call of Duty: Modern Warfare officially launched Season One, which as previously announced, includes a lot of new content. There are new Multiplayer maps along with new Special Ops experiences. An all-new battle pass system is also being offered.
Before we go deeper into what content is coming, let's look first at the story behind Season One. Somewhere in a town in Urzikstan, the Allegiance have managed to shoot down an Al-Qatala cargo chopper that was carrying chemical weapons. As a result of the blast, the members of the Coalition were first to arrive to the scene and discovered these deadly weapons. Once the Allegiance arrives, however, a conflict arises over who owns the gas discovered in the downed helicopter.
Now that we have that behind us, let's go see what's coming with Season One.
New Maps
Multiplayer is offering two new Gunfight maps. The first 2v2 map is Atrium, which is a centerpiece of a massive palace found inside Verdansk. The palace functions as a significant tactical foothold within the city. Fights take place around an open-air space with a large tree serving as the focal point. The second map is Cargo. This one takes place in the docks of London, where teams fight within the confines of a small and open-roof storage vessel for shipping containers.
Another Ground War experience arriving with Season One is the Port. This rather unique addition to the Ground War map rotation features shipping containers, cranes, buildings, and streets.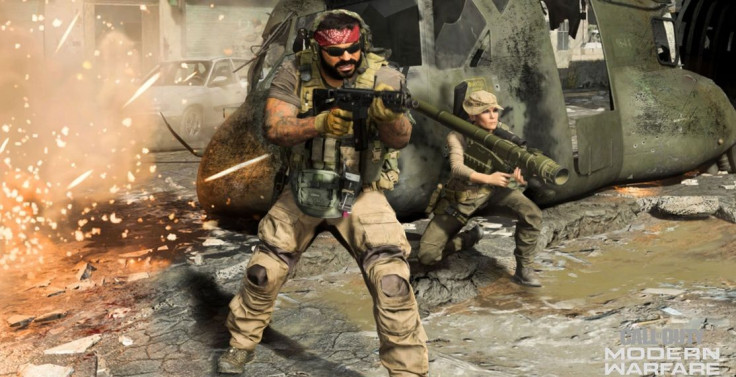 One map that fans of the franchise are sure to love is Crash. Yup, you read that right. This is the same Crash from Call of Duty 4: Modern Warfare that is making a return, but with a new purpose, to the new Modern Warfare. This time the iconic downed helicopter in the middle of the map is property of Al-Qatala. Both Allegiance and Coalition are now on the ground fighting to intercept any contraband that may be inside. While this may indeed be a new narrative, those familiar with the old version are sure to remember the map comes with some twists. While the rooftops and flanking routes are indeed back, there are some new areas that players can explore to make the town feel even more realistic.
As the season progresses, new maps are going to join the Multiplayer rotation. Two in particular also come from Call of Duty 4: Modern Warfare. The first is the abandoned office map Vacant, which has been reimagined for Modern Warfare's photorealistic and visceral engine. Set to arrive as well is the Call of Duty 4: Modern Warfare masterpiece Shipment. While this map is small and built for Gunfight even before the mode was introduced, veterans of the franchise are sure to feel at home fighting among the containers. Shipment in particular not only makes its return to Multiplayer, but also arrives to Gunfight mode.
New Game Modes
It's not all new maps, as Season One is also introducing new game modes which include:
Reinforce (Launch Day)

This mode is a hybrid of Domination and Search & Destroy.
This single-life game mode has both teams fight for control of three flags.

Capturing a flag respawns all members of your team.

Teams win rounds by controlling all three flags, or by eliminating the opposition.

Infected (In-Season)

This party game mode lets you choose whether to hunt or be hunter.
Players need to survive and knife their way versus infected players, who try to convert all remaining humans into their ranks.
Work together with teammates in order to survive though be prepared to for them to become their worst enemies if they fall into infected hands.

Gunfight O.S.P. (In-Season)

O.S.P., or On Site Procurement, pretty much has the same mechanics and gameplay as that of the usual Gunfight. There is one twist though. Teams start each match with no weapons or equipment. Players need to find weapons and equipment throughout the map and build their own loadout in each round to beat the enemy duo.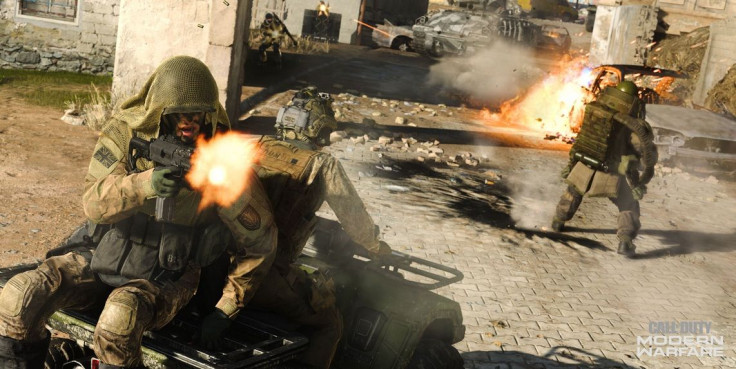 Expect to see more game modes as the season progresses.
New Operations
We're still not done with the new content arriving, as Season One is offering five new experiences. Let's start with the two new Operations, which follow the story of Armistice in its bid to stop Al-Qatala, who continue to gain plenty of revenue from their nefarious businesses.
The first step in this plan is Operation Just Reward. In this Operation, you and your squad need to take out Al-Qatala's head of financial operations, known simply as "The Banker". You need to hack his mobile data centers, steal contacts, and find where his informants are in order to get one step closer to destroying this moneymaker.
After that you need to go into Operation Strongbox. This time, you need to destroy eveything that "The Banker" has stored in his vault. You know where this is going, right? It's time for a bank heist. Use the stolen crypto keys in order to break into his bank, crack open the vault, and then escape with enough cash to put "The Banker" out of business.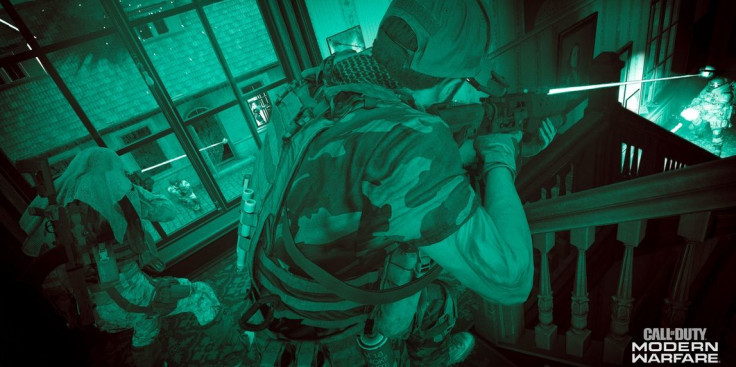 In addition to these two new operations, three Classic Special Ops are arriving with:
Bomb Squad

Forces loyal to General Barkov have planted explosives around the city of Al-Raab, Urzikstan.
With a helicopter for infiltration and exfiltration, you and your team need to defuse these IEDs before they blow up and wipe out the city.
If you succeed, you not only save innocent lives, but also deal a critical blow to the General's stragglers.

Grounded

Al-Qatala fighters have managed to take control of Barkov's former airbase to steal weaponry and air assets for their nefarious schemes.
It's time to engage and eliminate these militants and re-secure the airbase before it all falls into the wrong hands.

Pitch Black

This one takes places on the former estate of Gen. Barkov.
This operation has you infiltrate the massive complex and recover all intel you can find.
You may need to travel behind intel locations through the Tactical Rover and try your best to eliminate all hostiles along the way.
Other New Content
Throughout the season there's going to be different bundles up for sale, so be on the lookout for these. Bundles include the other new Operator Nikto, new watches like 'Tomagunchi', a variety of Operator skins, and weapon blueprints like the Area 51 submachine gun blueprint.
With Season One officially live, it also marks the start of the Season One Officer Rank progression path. Those who managed to reach the Officer Ranks since launch are going to have their final rank memorialized and start a new journey towards Rank 155 with all-new ribbon challenges to beat.
Finally, there is a Call of Duty: Modern Warfare Battle Pass Edition offered. This is perfect for those who haven't given this game a shot yet. The new digital edition of the game comes with:
The full game
3000 CP

This can be used to buy the Battle Pass, which is not included with this edition.

A Combat Knife with an exclusive skin
XRK Weapons Pack
What are you waiting for? Are you up for the challenge?