Social distancing has become the byword in this strange times. To capitalize on this unfortunate, but necessary trend, Borderlands 3 is giving players a chance to connect and socialize with each other despite being physically apart. Borderlands 3 launched its Co-op Loot Drop Event last March 27 and it is expected to run until April 30.
While the Co-op Loot Drop Event is going to last a month, it appears that won't be everything going on in Borderlands 3. There's also the Door Busters Mini Event which started on March 27 as well, but ends on April 2. In this mini-event, there's going to be Legendary items hidden in with the usual items sold in vending machines. Once the mini-event ends, there's going to be another event that replaces it. That means for the whole month, players get to experience two events.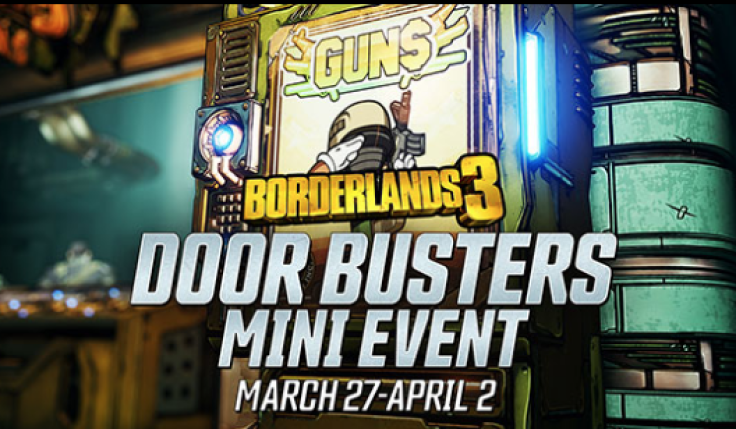 If you think that's not enough, Borderlands 3 still has you covered. The game is going to send everyone themed seasonal items offered in the prior Bloody Harvest event, as well as Holiday events. This is especially good for those who missed them the first time around. After all, who wouldn't want the level 57 version of the Juliet's Dazzle Legendary Assault Rifle? Be sure to log-in and check your mailbox before April 30 at 11:59 p.m. ET.
Still not satisfied? The SHiFT code below gives you 10 Golden Keys. Hurry as it's only available until April 11 at 2:59 a.m. ET.
C3KTJ-WF9SK-F9F6H-56TT3-CZ6FR
What are you waiting for? Get ahold of your co-op buddies and earn those rewards.
Out for the Switch
The Borderlands Legendary Collection is set to be released to the Nintendo Switch on May 29. It's going to offer these games and add-ons:
Borderlands: Game of the Year Edition

The Zombie Island of Dr. Ned
Mad Moxxi's Underdome Riot
The Secret Armory of General Knoxx
Claptrap's New Robot Revolution

Borderlands 2

Captain Scarlett and Her Pirate's Booty
Mr. Torgue's Campaign of Carnage
Sir Hammerlock's Big Game Hunt
Tiny Tina's Assault on Dragon Keep
Mechromancer Pack (play as Gaige)
Psycho Pack (play as Krieg)

Borderlands: The Pre-Sequel

Claptastic Voyage
The Holodome Onslaught
Baroness Pack (play as Aurelia)
Handsome Jack Doppelganer Pack (play as "Jack")
What makes this collection rather unique, especially for the Switch, is that all of the games support cooperative play for as many as four players online. It even includes two-player split-screen.
The arrival of the collection to the Switch was first revealed during the latest Nintendo Direct Mini. Learn more about the other games revealed here.