Get Out, Cult of Chucky, It, Creep 2, Hounds of Love, Split, Raw, Gerald's Game: not bad, 2017. But it's 2018 now, and everything you were is old and musty and rotting in the ground and with the specter of nuclear war and ecological devastation we're tougher to scare than ever. 2018 horror movies, you better bring your A-game. So far we've got 30 horror movies on our radar. 16 of them seem to have some quality that might set them among the year's best. Check out the full list:
2018 Horror Movie Calendar
Jan. 19
The Midnight Man
Delirium
Mom and Dad
Nicolas Cage and Selma Blair get infected by a disease that turns parents against their offspring. Mom and Dad is written and directed by Brian Taylor, half of the Crank / Gamer team. Reviews are solid, but give impression the film coasts on hooky premise and Cage letting loose.
Jan. 26
Primal Rage
Reviews from Cinemapocalypse promise lots of Bigfoot action, with the monster acting almost like a slasher killer. Just got to persevere through the generic characters.
Feb. 2
Winchester
If The Conjuring is determined to spawn endless spinoffs, the least it could do is inspire more studios to do large, lush, throwback horror movies. Starring Jason Clarke and Helen Mirren, Winchester looks promising enough that we're crossing our fingers the Spierig Brothers top their previous best: 2009's silly corporate dystopian vampire movie Daybreakers.
Feb. 9
Still/Born
The Ritual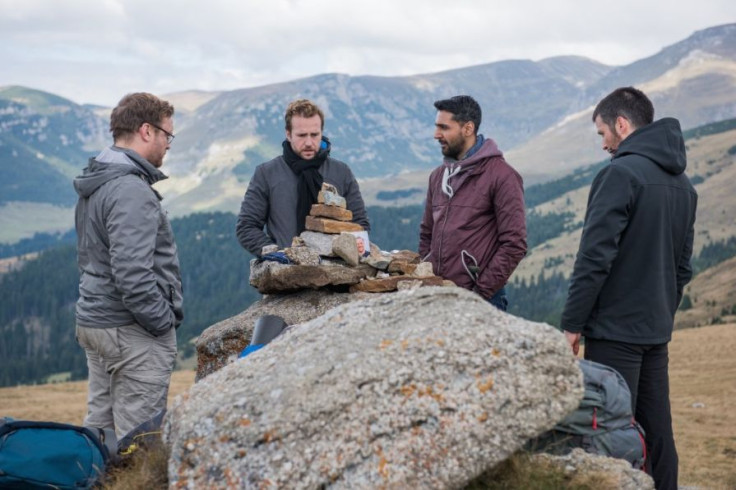 This Netflix acquisition follows four friends hiking in the Scandinavian wilderness who find themselves confronted by an ancient Norse evil.
Feb. 13
Hellraiser: Judgment
Feb. 23
Annihilation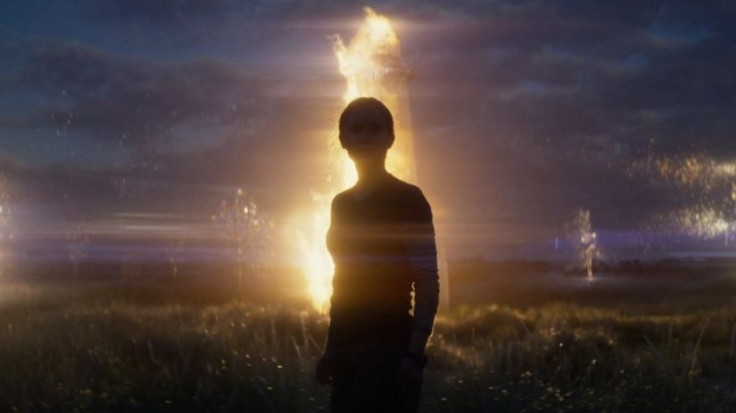 In this adaptation of the first book of Jeff VanderMeer's Southern Reach Trilogy, Annihilation, an expedition enters the mysterious Area X, a swath of land abandoned 30 years ago due to a possible extraterrestrial occupation or presence. Stuffed with biological chimeras, living languages, unholy Things, hypnosis and mind-altering mysteries, Annihilation is one of the most profoundly weird, upsetting and thought-provoking genre releases of the decade. Director Alex Garland, following up on his debut Ex Machina, is about the best-case adaptation scenario. This is the movie I'm most excited for in first half of 2018.
March 9
The Strangers: Prey at Night
March 23
Unsane
Not much info yet about this one, but Steven Soderbergh (Logan Lucky, Magic Mike, Haywire, Che) shooting a horror movie on an iPhone sounds too intriguing to miss.
April 6
A Quiet Place
April 8
The New Mutants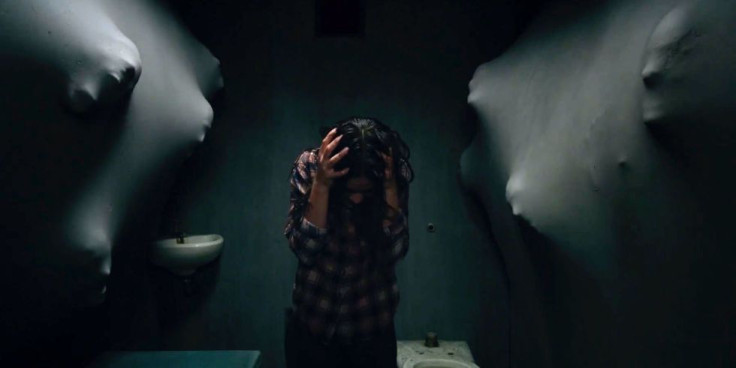 The genre-ification of superhero movies (in this case turning an X-Men spinoff into a horror movie), had been tentative so far, but it looks like Logan opened the floodgates. The trailer doesn't do much for me, but it's always intriguing when solid character drama director, in this case The Fault In Our Stars' Josh Boone, takes on horror, a genre that could always use better characters.
April 20
Untitled Cloverfield Sequel
This is just as mysterious as previous Cloverfield releases. Its rumored to be a horror movie set on the International Space Station. After a particle accelerator experiment the Earth disappears… and then a space shuttle shows up to dock. After 10 Cloverfield Lane, subsequent entries in this loose series automatically make the watchlist.
April 27
Truth or Dare
May 18
Slender Man
July 4
The Purge: The Island
The Purge series has always been more successful in concept than in execution (and Rick and Morty did it better), but this fourth entry has a new director and an intriguing concept, returning the series to the first experimental purge on Staten Island.
July 13
The Nun
Aug. 3
The Predator
Hell yes. After years trapped in comic crossovers and terrible movies, the Predator finally has a chance again. Action screenwriter Shane Black (The Nice Guys, Iron Man 3, The Long Kiss Goodnight) directs a script he co-wrote with 80s horror master Fred Dekker (Night of the Creeps, House, The Monster Squad). It's got a great cast too!
Aug. 10
The Meg
There's not really much reason to hope this Jason Statham vs. Giant Shark action-horror movie will be any good, but it's exactly the kind of throwback to 90s paperback pulp, a time when every main character was a paleo-something, that just might capture the popcorn movie spirit everyone is always chasing and failing to find. But it better open just like the novel, with a megalodon eating a Tyrannosaurus rex. Smash cut to: the Marianas Trench.
Aug. 24
Cadaver
Aug. 31
The Little Stranger
A horror movie from the director of Room… sure, why not?
Sept. 14
The Darkest Minds
Sept. 21
The House with a Clock in its Walls
Oct. 10
The Lodgers
Oct. 19
Halloween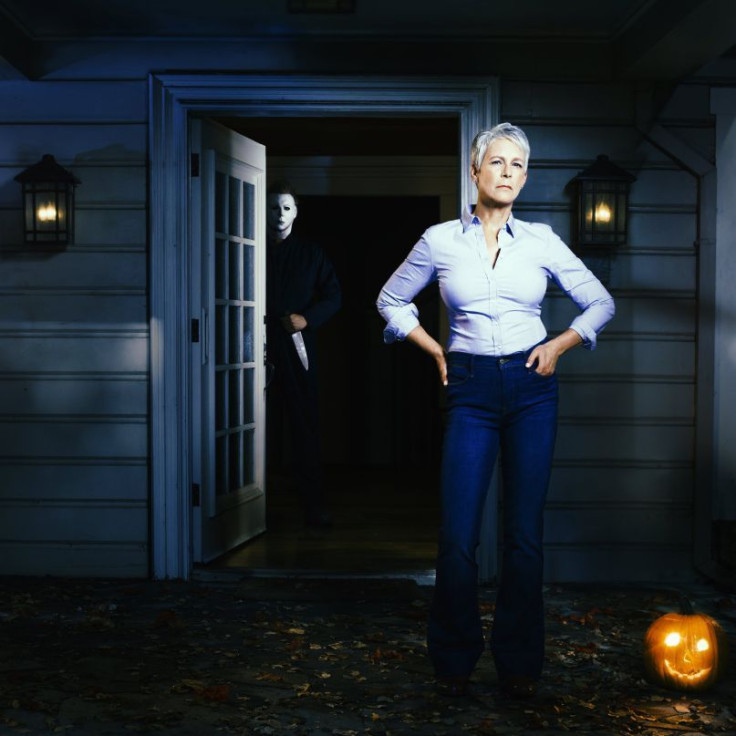 After collaborating on comedies like Vice Principals , Eastbound & Down and Pineapple Express , what else could David Gordon Green and Danny McBride do than write a sequel to the original slasher classic, 1978's Halloween ? It's a strange move, but something about it feels right. And with John Carpenter and Jamie Lee Curtis involved (plus every movie's secret weapon: Judy Greer), this year's Halloween looks several blood squirts more exciting than most horror reboots.
Oct. 26
Overlord
Nov. 29
The House That Jack Built
Many Lars Von Trier movies meticulously document the hopelessness and cruelty underlying our interactions with each other and essential moral barrenness of life. The House That Jack Built sounds similar to his two-part Nymphomaniac , this time following a serial killer's 12-year murder spree instead of Joe's (Charlotte Gainsbourg, Stacy Martin) sexual history. The last time Von Trier was this solidly in horror movie territory was 2009's spectacular Antichrist.
No Release Date Yet
The Endless
A hit at Tribeca, The Endless is the third movie from Justin Benson and Aaron Scott Moorhead, the directing and writing duo behind cult horror movie Resolution. This time, the subject is a literal cult who may have been right about their end times predictions. I'm getting Take Shelter vibes.
Suspiria
A remake of Dario Argento's 1977 classic sounded like a terrible idea, until Call Me By Your Name director Luca Guadagnino got involved. Tilda Swinton plays Madame Blanc, the vice-directress of a dance academy secretly controlled by an ancient coven of witches.