It has been a long, long time since we got concrete news about Attack on Titan season 2. Attack on Titan has gotten ever more popular thanks to the movies, the games and everything else associated with the manga-based series, but the actual second season of the anime has not appeared. But finally we've received concrete news: According to Crunchyroll, the long-awaited Attack on Titan season 2 release date will be in spring 2017.
Attack on Titan Season 2 Release Date: Spring 2017
As Crunchyroll reported, the Attack on Titan season 2 announcement came at a cast reading at the latest Attack on Titan Festival. The second season has now officially been scheduled for next spring, after a very long series of delays. The problem was simple: Had the anime been made a few years ago, the second season would have gotten ahead of the manga. Now, the manga is caught up—and hopefully caught up enough that the third season could happen in a timely manner too.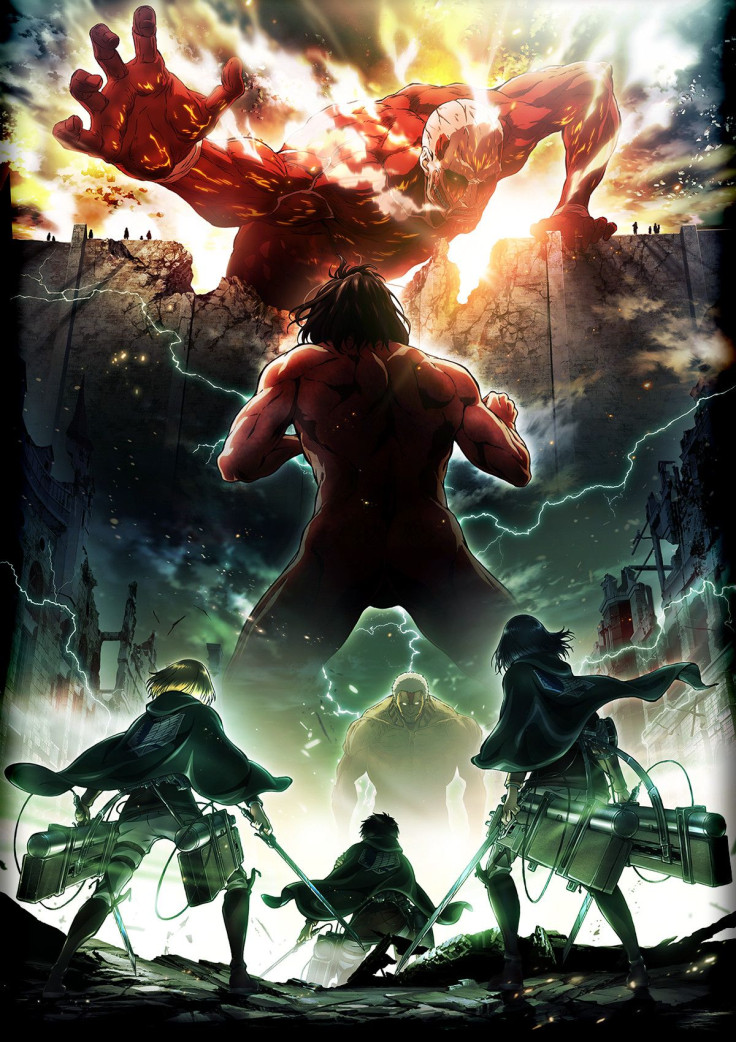 Spring 2017 is still a long way away, of course, but it's the first real Attack on Titan season 2 news we've had since the anime went loosely on hiatus. Will the second season be as big of a hit as the first? Or has the world moved on? Based on the continuing popularity of all the other ancillary Attack on Titan media, I don't think the anime team has to worry too much. The second season is going to be a pretty big hit, even bigger than the first, because Attack on Titan is now a known quantity. Americans had to discover the first season. This one they'll know about right away.
It's worth mentioning that, although the second season will come out in Japan in spring 2017, the U.S. release date may well be later than that. After all, it will need to get subbed and dubbed and that takes time. Luckily, the show is a big hit, so there will be a faster turnaround for that than we had the first time. Us Americans can still hope for Attack on Titan season 2 sometime in 2017, and thank goodness. It's been a long wait.