Do you want to look cool without sacrificing your stats? If so, you'd want to use the new feature now available in The Ascent brought by the latest update.
New Feature
Transmogrification is finally here to let you change the appearance of your armor via the Stylist. This NPC is available in every safe zone, such as The Node, Cluster 13, and Arcology Highstreet.
The process is quite simple: select the armor pieces you want to alter and then change their appearance with the ones you've chosen for Transmog. Do not worry as the process is reversible. Remember that there will be a small fee if you want to use this feature.
New Fashion Items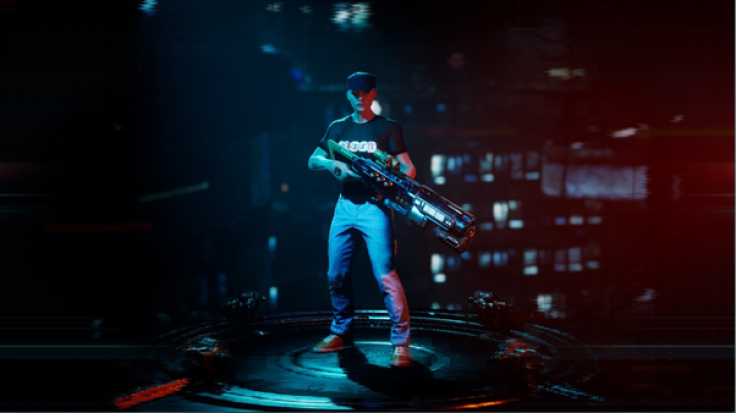 The developers added eight new fashion items that you can use in Photo Mode and Transmogrification. These items are:
Street Cap

Habber Cap

Street Headset

Habber Shirt

T-shirt: Blood Direct

T-shirt: 2 Blob 3 Blob

Slick Trousers

Habber Jeans
Patch 5 Highlights
PERFORMANCE (PC)
Fixed some instances of slow loading for Client Players when entering new areas in Online Coop
STABILITY (ALL PLATFORMS)
Fixed some rare crashes on the Xbox One Game Pass version of the game

Fixed a crash experienced by some Players on Xbox Series X during Trading Places (Mission 3) that could occur during the Access Ship Bridge objective
SAVE PROGRESS (ALL PLATFORMS)
Fixed an issue for some Players where applying the Halloween Skull Ink resulted in other inks vanishing
COOP
Improved joining stability on Game Pass for hotjoining Players

Fixed an issue where the Select Profile screen appeared on the Start Screen for hotjoining Client Players in some circumstances

Fixed an issue where the Client Player would sometimes not be able to overwrite a Profile after accepting an invite if there was a connectivity issue
GAMEPLAY
Fixed a navigation issue that could occur during Empowerment (Mission 4) where Client Players could be taken in the wrong direction during the Override Distribution Hub step

Fixed an issue where the Player could be unable to close the Taxi overlay if they trigger a Taxi at the same time as a Vendor
PHOTO MODE
Fixed an issue where the player could trigger a Taxi ride, whilst in Photo Mode

Fixed several issues where a soft-lock could occur when using Photo Mode during Taxi or Tier Elevator usage

Fixed several issues with Photo Mode in Local Co-op, such as Player 2 being unable to close the UI after activation and the Pause UI not appearing
The Ascent Patch 5 is now available on Xbox One, Xbox Series X/S, and PC.