The Baruuk Prime Access is here! Digital Extremes has launched the prime version of Baruuk in Warframe Hotfix 32.2.5.
Anyway, the pacifist monk Baruuk has gotten the Prime treatment, complete with golden adornments spread across his body.
Baruuk's signature weapons, the Cobra & Crane Prime and Afuris Prime, are now up for grabs. Cobra & Crane Prime deserves a special mention because its unique effect got tweaked. Instead of putting enemies to sleep, the first strike in a combo now stuns enemies when this sword and shield are used by Baruuk himself.
Now, Baruuk Prime Access offers players four different bundles to choose from. The Desolate Bundle is the standard stuff priced at $79.99. This contains Baruuk Prime, Cobra & Crane Prime, Afuris Prime, and some exclusive Baruuk Prime Glyphs.
Players also have the option to buy only the accessories or weapons for a much cheaper price.
But if money is not an issue, Warframe players can go all out with the Serene Storm Bundle. In addition to the stuff mentioned above, players will get a 90-Day Resource Booster, 90-Day Affinity Booster, and 3,990 Platinum to spend on other premium items. While players can get all of the items offered in the latest Prime Access with the Serene Storm Bundle, the $139.99 price tag is just too much for most people.
Aside from Baruuk Prime Access, Hotfix 32.2.5 implements some changes and bug fixes too. One of the most notable is the removal of the "Auto Sprint" option from the Settings page. According to DE, this feature was never intended to be released.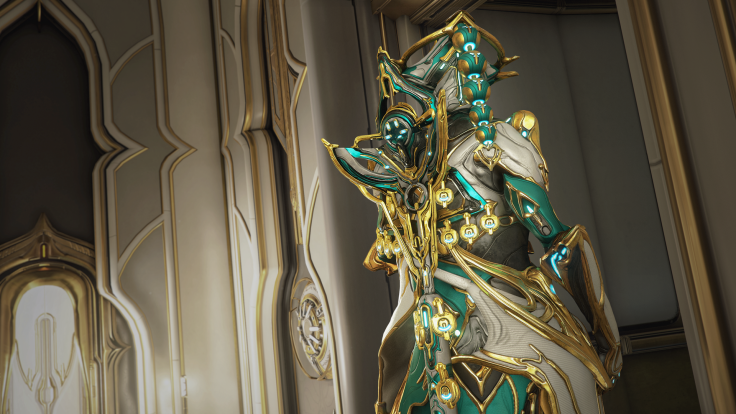 Patch Notes
CHANGES
The in-game Market landing page now shows both "Featured" and update specific items/bundles (in this case Lua's Prey specific items/bundles).

Removed the Arsenal and Mods consoles in the Relay Drydock.

Note: This was causing multiple issues, and was unnecessary since the Arsenal and Mods can be accessed via pause menu.
OPTIMIZATIONS
Improved error handling with DirectX 11 drivers on startup.

Improved the handling of DirectX 11 driver crashes.

Fixed hitches that would occur if someone pasted a Riven link in chat.
BUG FIXES
Fixed Eximus enemies not dropping Health and Energy Orbs in Sanctuary Onslaught missions.

Fixed Eximus enemies not contributing towards the Efficiency score in Sanctuary Onslaught missions.

Fixed quickly swapping between the Phenmor (Incarnon Mode) and Secondary weapon leaving the player locked in the equipping animation.

Fixed Garuda's Blood Forge Augment Mod not refilling the ammo of Battery Weapons.

Battery Weapons will now have their ammo charged to full instantly when Bloodletting is cast.
Warframe Hotfix 32.2.5 is now available on PS4, PS5, Xbox One, Xbox Series X/S, Nintendo Switch, and PC.