Timberborn has received a major update before the year ends. Update 3 brings new features, including a new storage system, as well as the ability to recover most, if not all, resources from deleted buildings.
A new storage system has been implemented in Timberborn. In the past, the game's Warehouses, Tanks, and Piles would fill up with various resources to the point that some of them could no longer accept new ones.
With the new system, players can choose a single resource to be stored in these buildings, which can be changed at any time. If a new resource has to be delivered, the old one will be removed first.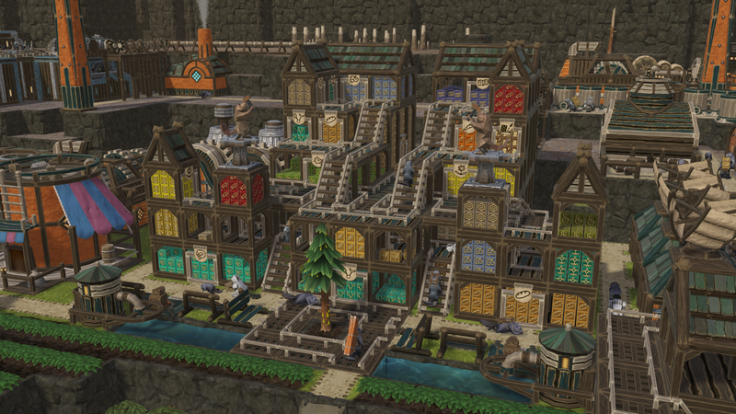 Additionally, Piles and Tanks are no longer specific to one resource, allowing players to choose the things stored inside. The goods that can be stored in Piles are Logs, Dirt, Planks, Treated Planks, Scrap Metal, Metal Blocks. Tanks can store Water, Biofuel, Catalyst, Maple Syrup, and Medicine.
Aside from the new storage system, players can now recover materials from deleted buildings. If the structure is an unfinished building, all materials used in the making of that structure can be recovered. If the building was already finished at the time of its deletion, only a portion of the materials is retrieved. However, all content in the building's inventory is returned safely.
Now, it is important to note that saves created in the previous major update will no longer work in Update 3. This is due to the reworked storage system. But the good news is that the developers have added a separate branch for Update 2. This means that players can still carry on with their existing saves, albeit without the new features introduced in the most recent content patch.
Changelog
NEW STORAGE SYSTEM
Warehouses are now wall-less, exposing the stored goods as stacks of crates. The number of crates indicates the warehouse's occupancy.

Crates and barrels carried by beavers or stored in warehouses are now painted with a different color and an icon depending on the resource.

Warehouse, pile, and tank entrances are now decorated with banners representing the goods stored inside.

New building: Small Warehouse (3 logs; capacity: 30; Solid) - a cute 1x1 cube to fill all these random empty tiles!

New building: Small Pile (Folktails-only; 3 logs; capacity: 20).

New building: Small Industrial Pile (Iron Teeth-only; 4 logs; capacity: 20; Solid).

All warehouses, tanks, and piles now feature an Accept/Obtain/Empty toggle.

If set to "Accept," the storage simply accepts the selected good. This is the default setting.

If set to "Obtain," the colony's haulers will do their best to actively fill the storage by picking up the selected good from other warehouses and transferring it here. This happens on top of the normal "Accept" behavior. This button is hidden if there are no Hauling Posts in a district.

If set to "Empty," the storage no longer accepts goods. Its inventory will be cleared up and moved elsewhere.
The full patch notes can be found on Steam.
Timberborn Update 3 is available on PC.