Have you been clamoring for a way to communicate with your teammates in Squad using emotes and gestures? Well, now you can with the recently released Update v4.2!
Emotes in Squad are full-body animations that, when executed, will show a third-person display of your character. Doing anything like jumping or crouching interrupts emotes, however. It is important to note that emotes can only be used if you're on the main base or during the staging phase to prevent any unintended advantages.
In contrast, gestures are hand movements that you can use anywhere on the battlefield. Unlike emotes, gestures happen in first-person view. You can move while doing gestures, though firing your weapon or aiming down sights disrupts them.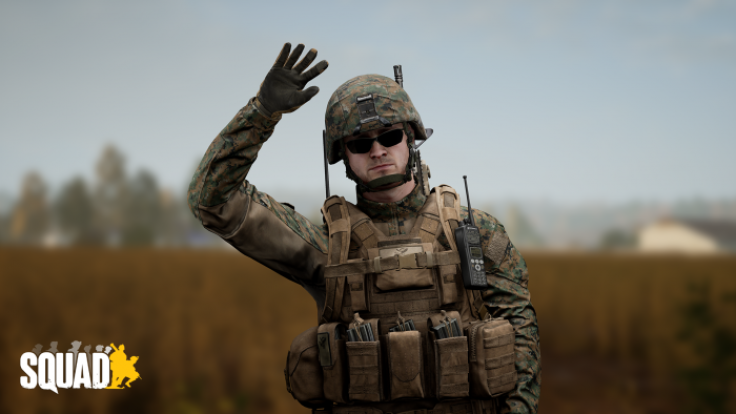 That said, you will receive the "Wave Hello'' emote, as well as the "Point Forward" and "Move Out" gestures for free after updating to the latest version of the game. You can also get the "Recruit Pack'' from the in-game store as an added bonus. This contains the Salute and Shrug emotes, in addition to the "Come Here" and "Thumbs Up" gestures.
You can equip these by heading to the customize screen on the main menu and clicking on them. All emotes you have equipped will be denoted by a yellow checkmark.
Once that is done, all you have to do is simply press X and a radial menu pops up, where you can select the emote/gesture you want to use.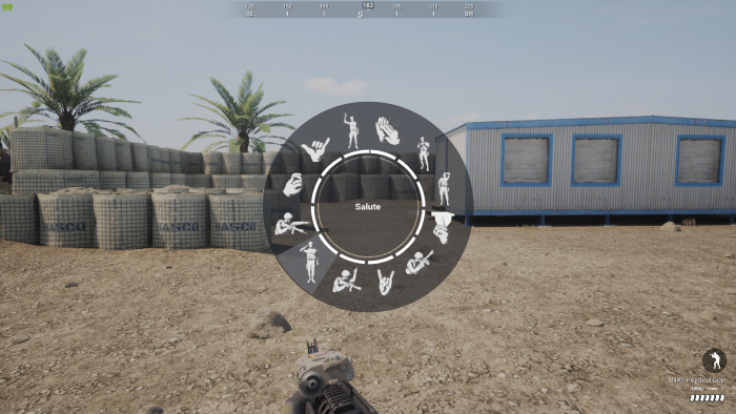 If you want more, you can purchase the Grunt and R&R packs for $3.99. They contain the following:
GRUNT PACK
Emotes

Gestures

Horns

Finger Snap

Fist and Palm

High Ready
R&R PACK
Emotes

Gestures

Finger Wag

Applause

Shh

Hang Loose
Update v4.2 brings some map updates and bug fixes as well, including:
Black Coast

Chora

Fallujah

Fixed an issue where a weapon cache would spawn floating in the air on Insurgency v1

Fixed an issue that caused water splash VFX to display inappropriately while shooting inside tunnels

Gorodok

Added obstruction to an exploitable spot for radio placement

Minor visual fixes

Harju

Fixed an issue where defender and attack staging zone text was incorrect on Invasion v5

Added new loading screen music

Kohat

Updated the minimap

Fixed an issue where PLA players were mistakenly able to build the HJ8 ATGM

Lashkar

Fixed a bug that allowed PLA SLs to use the buddy rally feature and the commander to use CO abilities near vehicles on Invasion v4
So, what can you say about the new emotes and gestures in Squad Update v4.2?