Fallout 76 is launching its Third Season today. It introduces the "Scribe of Avalon" Scoreboard. For this season, players can journey to the world of Astoundingly Awesome Tales. There, they can help time-traveling historian, K.D. Inkwell, investigate the appearance of, what appears to be, technological advancements in medieval civilization.
While that is indeed exciting, the true excitement comes from rewards. Like in previous seasons, players get to claim a reward for their characters each time they get one of the Season's 100 ranks.
There's a wide range of rewards available to players. Not only the usual ones but also several items making their debut to the game as rank-up rewards. These are:
Lite Allies

Players get to claim two new "Lite Allies" during their Season journey. The two are:

Yasmin Chowdhury

Yasmin is a cooking vendor that replenishes your hunger and thirst once every 24 hours.
She has uncommon, and even rare, cooking Recipes for sale.

Solomon Hardy

Solomon mainly deals in medical supplies.
He can heal your HP, Rads, and Diseases in exchange for Caps.

Backpack Flairs

Get the chance to add your personality to your favorite Backpack by modding it and adding new cosmetic Backpack Flairs at an Armor Workbench.

​Antique Speed Bag

Put this Antique Speed Bag in your C.A.M.P. and practice those punches.

This increases your Agility temporarily.

Perfect Bubblegum

Chew some Perfectly Preserved Bubblegum to completely replenish your hunger and thirst.

It removes the need to eat or drink for an hour.

​Perk Coins
Rank up your Legendary Perks more quickly by filling your pockets with some Perk Coins.
Holiday Scorched
Season 3 may be here but that doesn't mean no other events are happening in the game. Starting December 17 for example, Fallout 76 is bringing back Holiday Scorched. But what's more interesting this year are the new rewards added to the game.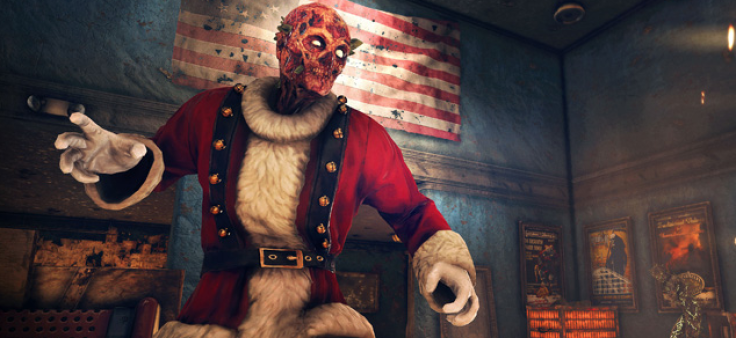 On top of the rewards, players can also use Caps to buy Wrapping Paper from Vendors around Appalachia. These are used to craft Holiday Gifts to get even more loot.
This event ends on January 4.