Resident Evil Resistance is adding two Masterminds to its roster, and they bring their own brand of terror to the game. Fans of the franchise are sure to be excited as they're none other than Alex Wesker and Ozwell Spencer. These two round out the team of Masterminds and join Daniel Fabron and Annette Birkin.
For those not familiar, Resident Evil Resistance is a team-based online multiplayer mode released as part of Resident Evil 3. This 4 versus 1 asymmetrical survival horror experience has a Mastermind wield a strategic deck of cards to create obstacles with the goal of preventing Survivors from escaping. Obstacles include setting traps, weaponizing security cameras, summoning dangerous creatures, and even manipulating the environment. Meanwhile, Survivors need to work together in order to escape before time runs out. Survivors come with their own special abilities and can use items that they come across.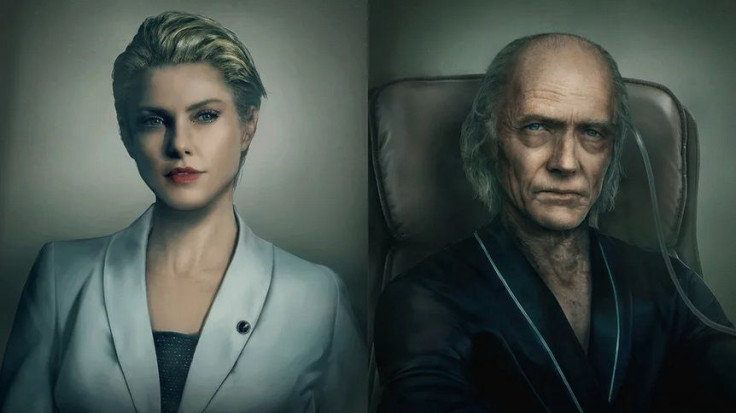 Going back to the new Masterminds, Alex Wesker should be familiar to those who have played Resident Evil Revelations 2. Unlike other villians, she prefers to use indirect means in order to get what she wants. Particularly, she enjoys making use of psychological horror and experiments. Wesker is all about utilizing traps along with manipulating maps to put roadblocks and enhanced zombies into play. For those who are still not convinced, Wesker can summon the Yateveo, a rather vicious carnivorous plant. This one may be stationary, but when placed at the right spot is sure to stop any Survivors from escaping.
In a post on the PlayStation Blog, Resident Evil Resistance and Resident Evil 3 Producer Peter Fabiano said that with the way Alex was portrayed in the franchise and in Resident Evil Revelations 2, there was no question that she would be a good Mastermind. Fabiano added that she was the first character they thought of when developing Masterminds. He went on to say that "in Revelations 2, she conducted her own experiments where she taunted her subjects over loudspeakers in a similar vein to the Masterminds in Resistance, making her a perfect fit." Talking about the Yateveo, Fabiano said that this one doesn't take direct influence from many of the plant-based enemies in the series "but we thought it would be interesting to have a Mastermind use a creature that's fixed in one spot."
The fourth Mastermind is Ozwell E. Spencer, the British multimillionaire, virologist, and eugenicist who served as one of the founders of Umbrella Pharmaceuticals, which would later expand to become the Umbrella Corporation. Unlike Wesker, Spencer likes to be more hands-on and use different cutting edge technology that the company has to offer. Instead of summoning controllable bioweapons, Spencer instead has a Disintegration Field which can damage anyone that goes through it.
There's no question that Spencer has been more of a shadowy antagonist throughout the majority of the series. Fabiano shared that he wasn't really seen prior to Resident Evil 5, so "this gave us a chance to have some fun and make him a playable character – even if he's only playable via the Mastermind's cameras." Working behind the shadows, he went on to say "that instead of directly controlling a bioweapon as his signature skill, we wanted to do something a bit more indirect."
Resident Evil Resistance also gave a peek at what's coming with two new maps where both Masterminds and Survivors can go against each other. The first is the Casino where the slot machines and the chips littered across the floor tell the story of what happened when Raccoon City collapsed.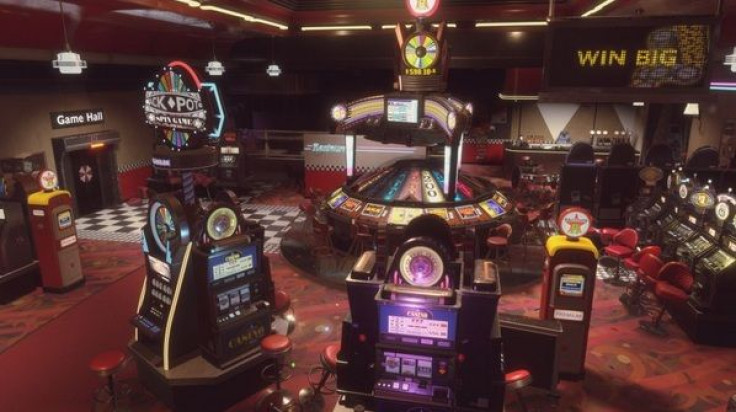 The second map is the Abandoned Park. Located on the fringes of Raccoon City, this horror-themed part was left abandoned when zombies sprouted up. This map offers monsters, both imagined and real.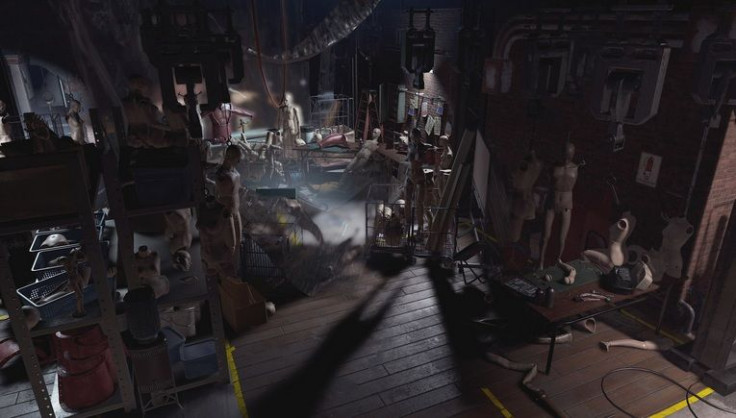 Resident Evil Resistance is part of Resident Evil 3, which is set to be released on April 3. Resident Evil 3 is available for the PlayStation 4, Xbox One, and PC.