One of the things that makes a video game exciting to play is the story. That's pretty easy for RPG and even RTS games. However, it turns out it's also possible with battle royale games. PUBG announced that it has officially launched its lore website which you can view here.
With this new website, fans can now enjoy all the latest Battlegrounds stories in one location. Right now players can visit the site and learn more about the Season 9 lore which focuses on Paramo.
Headlining the new lore content is "Mysteries Unknown – Paramo." This video is narrated by none other than actor Jonathan Frakes, who played Commander William T. Riker in Star Trek: The Next Generation. This new content explores the mystery of archeologist Dr. Burton Northrop as well as the uncharted city of Paramo, which is in the Andes Mountains. It turns out that this unknown city has been engulfed by fog and is home to the artifact known as the Paramo Stone.
Fans can learn more about all this with "The Journal of Dr. Northrop's Expedition" and "Deciphering of the Paramo Stone," both available now on the PUBG lore website.
During the course of Season 9, PUBG is going to release a series of short stories every other week which will put a focus on Mad Malholtra, a member of the group known as the Sanhok Four, and the fights against Jonathan Kamau.
Then there is the Malcontent stories, which now has three parts and features these characters:
Part 1

Duncan Slade
Madison Malholtra
Lunchmeat
Julie Skels

Part 2

Duncan Slade
Madison Malholtra
Lunchmeat

Part 3
Next-Gen Consoles Update
PUBG confirmed today that it's going to be playable on the next-gen consoles PlayStation 5 and Xbox Series X/S.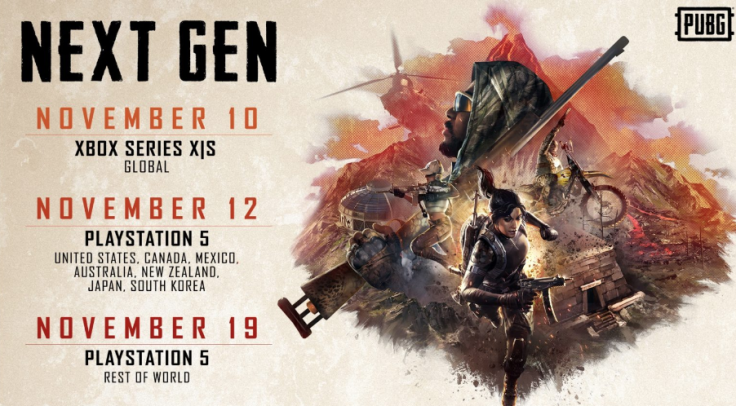 In a post, the PUBG Console Team said that for current-gen console players, they can "continue playing the game on next-gen consoles at no extra cost with the same PUBG account you've been playing on all this time." That means all game account progress and cosmetics are going to be carried over.
The Team also revealed that in addition to the game "being playable from day one on next-gen, we will also be supporting cross-generation multiplayer alongside cross-platform play."
With the launch of the lore website and the update for next-gen consoles, it looks like exciting time ahead for PUBG.