Icarus, the survival PvE game by RocketWerkz, received its weekly update a few hours ago. Week 60 patch brings a new weather forecast system along with new storm types. Seven types of storms can now encompass the map, depending on the severity. The weakest will only do cosmetic damage, but the strongest can do more than that.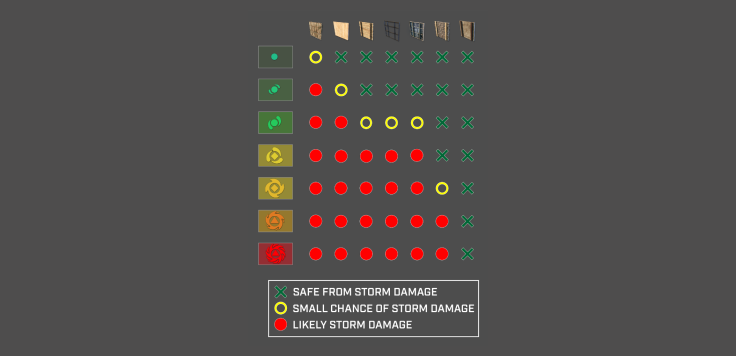 A new backup system is introduced, with the game now backing up the player's save files every 30 minutes. This should reduce progress loss in case a save corruption happens. You can read the highlights of the update below.
New Content
Merge WeatherUpdate to Trunk

Re-export datatables after merge

Adding New Weather Patterns for all the Prospects

Fix the parameter type in logs for Weather forecasting

Added GGHost to the list of verified server providers

Fixing Cheat to Trigger Quests

Adding new Text to Objective List when Objectives are loading

New Weather Icons, Adjusting Weather Block Tiers by Player Selected Difficulty and Adjusted UI to fit better in with the other HUD Elements

Added remaining weather events to the All_Weather pool, added a All_Weather_MoreLight pool for use in early missions

Lowered weather intensities maximum to facilitate better difficulty scaling

Changed Open World weather pattern to MidPeak, reducing maximum intensity. (Hard difficulty will still get the maximum intensity weather rarely)

Added a MostlyMild weather pattern, as a middle ground between later patterns and the interoductory pattern

Moved some early missions and all Outposts to MostlyMild weather pattern

Increased average storm severity on exploration missions

Exposed client logging system to code and cleaned up multiple blueprints related to it

Added client logging to connection errors

Fixed some issues with the Error 65 auto-retry system

Tierified storm damage events to ensure building damage is normalized throughout tiers

Fixed invalid susbystem errors in UMG_ConnectingOverlay after renaming LogOverlaySubsystem

Updated weather tier icons

Resaved WeatherTierIcon datatable to update tier 0 storm icon

Added an optional initial forecast to prospects (possible grace period to ease players in on new prospects)

Fixed an order of operations issue that was causing forecast blocks to be skipped on save/load

Fixed a bug where the client would only see the boss icon from Crazed Creature dynamic mission when within a small area
You can check out the complete patch notes of Icarus Week 60 Update on Steam.