ICARUS is an open-world survival game where you complete missions and acquire items along the way. The game offers plenty of stuff for you to pick up, but the problem is that you only have a very limited capacity to carry them. Well, that's about to change as Carts have been introduced in the Week 56 Update, now available on Steam.
Storage Not a Problem
Carts in ICARUS can be attached to your Buffalo mount. It has 60 slots and a maximum weight capacity of 1,000 kg. This is perfect for long expeditions where you can expect to find a lot of nice loot along the way.
If you want to craft one, you need 80 wood, 15 iron nails, 20 rope, 10 epoxy, and 50 refined wood. The materials are pretty cheap for the value that you're getting from carts. Once you have these, head over to the Carpentry Bench and select the Wooden Buffalo Cart.
Now, there are a few things to keep in mind. First, carts are slotted in the Buffalo's saddle slot. Second, the Buffalo's movement speed is reduced by 40 with the cart equipped. And lastly, you cannot mount your Buffalo when you have the cart attached to it.
Even with the downsides, carts are extremely useful, especially in missions where you need to go far away from your base.

Dedicated Servers
If you didn't know, ICARUS now stores game files locally, which enables the community to host their own dedicated servers. While it is still in beta, you can host your dedicated server if you want.
To set one up, you need to download Icarus Dedicated Server from the Steam tools page. Alternatively, you can use SteamCMD and do the following:
Set the desired install directory force_install_dir C:IcarusServer

Login as anonymous client login anonymous

Download the server app_update 2089300 validate
Next, you'll need to forward the game port (17777) and query port (27015) on your router.
Once you've downloaded the Icarus Dedicated Server, create a shortcut to IcarusServer.exe so that you can add command line parameters. Then, right-click on the shortcut and type -Log at the end of the .exe file extension as shown below: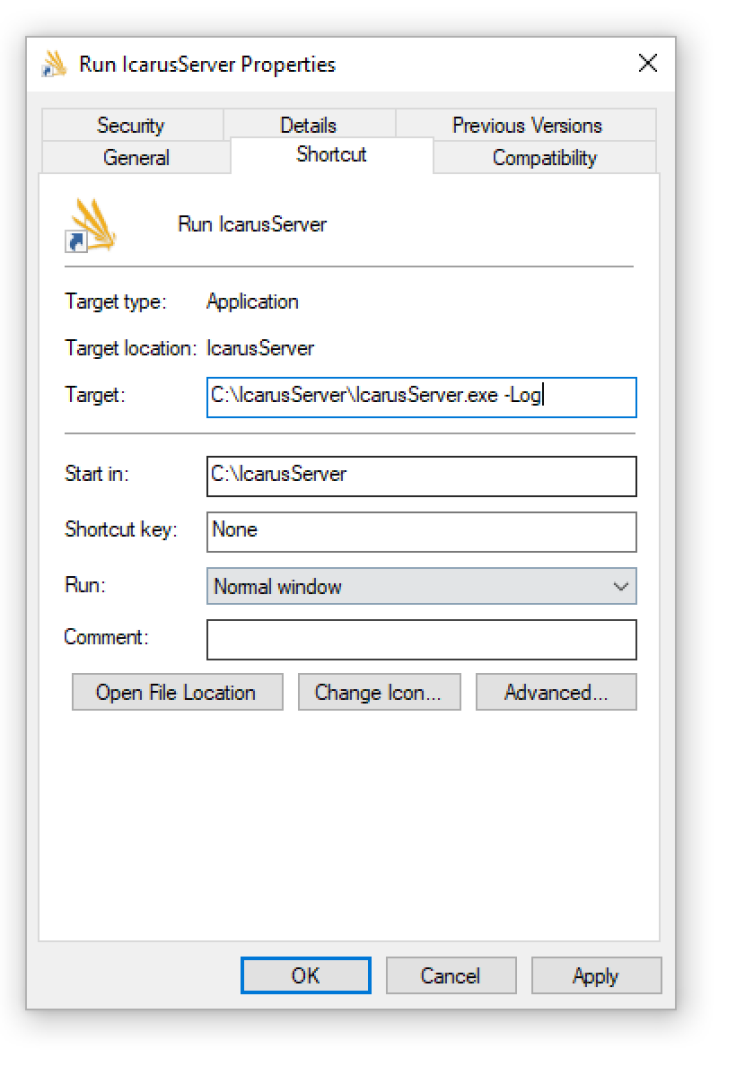 After doing that, you can now add different command line parameters as you see fit. You can set things like the maximum number of players on the server, allow non-admins to launch prospects, and change the session name, among many others.
ICARUS Week 56 Update is available on PC.