For most people, going underground means hiding. In GTA Online, however, it's a different thing, especially with the Bunker Series. In this one, players go into a high-tech shelter and shoot it out with other players. While that may be a bit stressful, the good news is that this mode hands out double rewards this week.
Not enough? Why not go to the surface and take on Gunrunning Sales to offload some of those valuable contraband. They're also giving out 2X GTA$ & RP for the entire week. Plus, all Gunrunning Research speeds are also doubled this week.
Look Out for the Stuntman
There's a new vehicle being offered starting this week. It's none other than the Vapid Slamtruck, which is available over at the Southern San Andreas Super Autos. Although owning this is indeed exciting, it comes with a sort of downside. You're going to have a lot of idiots trying to clear your ramp, particularly when you're on the freeway.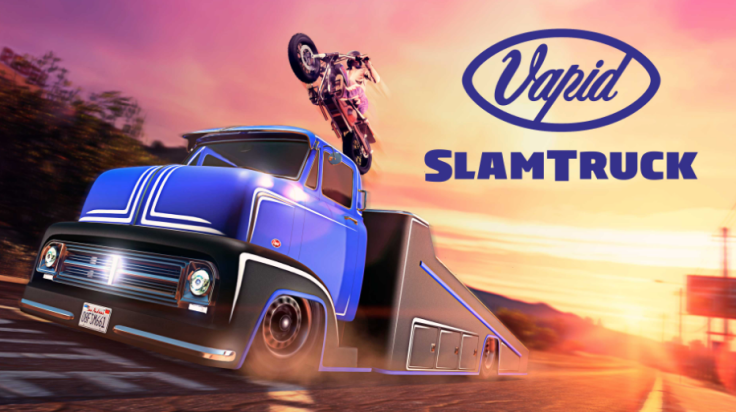 Rewarding Loyalty
Available this week too is a reward for veteran players. The Faded Vapid Tee is available for free but only for players who already have the Vapid Tee. Just in case you're wondering, the Vapid Tee was given as a reward during a previous event in GTA Online .
Spin the Wheel
If the Bunker Series and Gunrunning Sales continue to stress you out, head over to The Diamond Casino & Resort for some R&R. Don't forget to give the Lucky Wheel a spin for a chance to win the usual prizes. The top prize this week is none other than the old-school lowrider the Vapid Peyote Custom.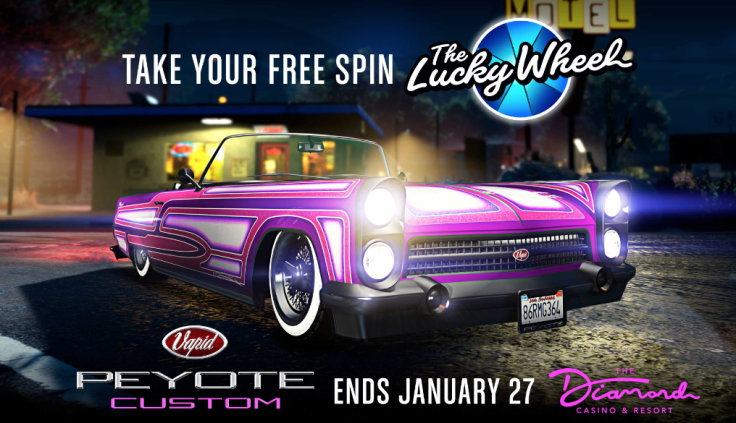 Discounts
For this week, discounts offered include 40% off for all Bunkers. There's also a 30% discount on Bunker Modifications & Upgrades. Finally, there's also some vehicle discounts up for grabs that include:
Vapid Winky (25% off).
Vapid GB200 (40% off).
Vapid Caracara & Vapid Caracara 4x4 (40% off).
HVY APC (40% off).
Prime Gaming
We end this week's updates for the Prime Gaming members. These are GTA Online players who connected their Rockstar Games Social Club account to Prime Gaming. Members get GTA$200K by just playing anytime this week. They also get the Kosatka submarine's Sonar Station, free of charge.
Besides the discounts mentioned above, members also get 70% off the Progen PR4 and an 80% discount on the Pegassi Osiris. Learn more about Prime Gaming here.