Obsidian Entertainment finally launched Grounded after two years in development. The official release update features a full-fledged storyline involving the teens, the lovable robot BURG.L, and of course, the bugs! The best part is that all dialogues are fully voiced, so you can sit back and relax while the main characters are talking in the cutscenes.
Aside from that, new features and quality-of-life improvements have been implemented. One of the most notable is the new accessory slot, which used to be the dedicated slot for the glider. This new implementation was needed because Obsidian Entertainment also introduced trinkets in the full release update . Trinkets are items that provide special bonuses when equipped. The Insulating Larva Spike, for example, offers sizzle protection so you won't have problems with heat when you're out in the yard.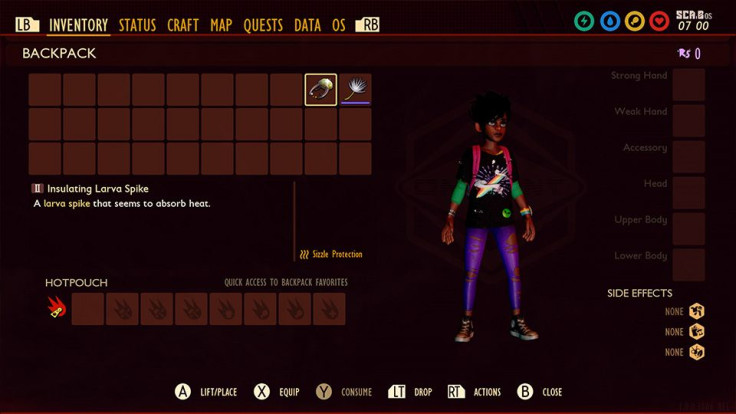 That's not all! The full release update brings a ton of new crafting content as well. For instance, the staff is a new weapon type in Grounded that you can create in the late game. This weapon has three unique attack styles depending on the candy shards that you use for crafting.
Here are the other notable additions:
NEW AREA
QUALITY OF LIFE IMPROVEMENTS
Hot Deposit Plus

Inventory Management
NEW CREATURES
Tiger Mosquito

Black Widow/Black Widowlings

Moth

Spiky Water Flea

Tick

Worker Fire Ant

Soldier Fire Ant

Orchid Mantis
NEW CANDY FLAVOR: SOUR
A new sour flavored candy exists in the yard: Wormholes!

Sour shards can be harvested from Wormhole candy and tools can be upgraded down this new flavor path.
NEW BUILDINGS
Fresh Storage

A smaller capacity storage container that keeps food from spoiling.

Tier 3 Building Set - Ash

The highest defense base building material you can find.

Pebble Path

For when your base needs a walkway.

Over 50 new Sign Frame drawings

A majority of these were added to already existing Sign Set unlocks to give you more Sign Frame options. More sign sets added to unlock these as well.
CHANGES/TUNING
Milk Molars

All Mega Milk Molar stack size upgrades have been increased from +3 to +5.

The Hunger Drain and Thirst Drain upgrades have been combined into a single purchase upgrade.

A new personal upgrade to purchase has been added: "Healing." The more this is increased, the more health you receive from healing items.

Mutations

Natural Explorer now requires more POIs to unlock each tier

Javelineer now also increases damage dealt when throwing spears

Tech

Playthroughs are now limited to 10 manual saves max. Game Preview saves and auto-saves do not count towards this limit.

Xbox users can now swap profiles at the Main Menu.
Grounded Update 1.0 is available on Xbox One, Xbox Series X/S, and PC.