For a while, developer KOG Studios has just been releasing stability improvements and bug fixes to Grandchase Classic. Now, you got something to enjoy with a new content update released, which adds Ryan the Druid into the game.
Ryan Woodguard
Ryan is a strong but cheerful fellow and he vows to protect the Elven Forest after he's witnessed how humans and monsters have destroyed it.
He is given the ability to transform into a wolf, which provides him with a whole new set of attacks, as well as an attack buff at the cost of defense and vitality.
Ryan's first job class is the Druid, followed by the Sentinel, Viken, and then the Vanquisher.
For those who want to acquire the protector of the Elven Forest, you simply buy his Mission Scroll at the shop and complete its objectives.
Alcubra Region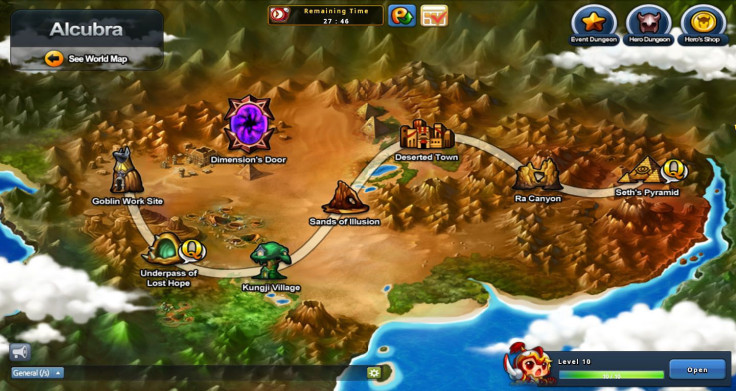 Those who have successfully completed the Fortress of Ascension can now access the Alcubra Region.
A desert-esque region with some plant life in the southwest area, the Alcubra Region is home to some high-level dungeons, including the Ra Canyon and Seth's Pyramid, among many others.
Hero Collection Achievement and Free Slot
If you have the knack for collecting heroes, the developers have added the Hero Collection achievement where you will receive bonuses depending on heroes and job classes you have unlocked thus far.
Also, those who have filled up their character slots get an additional slot for free.
Bug Fixes and Improvements
The developers are continuously adding bug fixes and improvements to the game. Here are just some of the highlights:
Improved Auto Equip Card to allow you to check changes to Total Attack and resources used before equipping.

Added a warning popup when trying to sell VP item from Sale window in Inventory.

Fixed the bug where 2nd attacks weren't registering as Arme Battle Mage.

Fixed the issue where Black Knight Shield Bearer's attack motion and its hitbox did not match.

Fixed Monster Cards to allow them to be moved to warehouse as the tooltip says.

Fixed Slot Expansions to immediately take effect after purchasing Warehouse Slot Voucher from clicking + in Warehouse.

Fixed the bug where the number of times you can use pet's awakening skills would not count down even after using it.

Fixed overbalancing of the pet Duelly's skills.

Fixed the issue where you couldn't use 'Teleport Control' as Arme after job change

Added a notification for the user to enable Steam Overlay if user cannot access in-game payment or customer support.

Fixed Cash Accessories to be able to change properties after purchase

Improved monster quality from Bermesiah to Ellia
If you want to know the complete patch notes, you can visit the game's official Steam page.
GrandChase Classic is available on PC.