A new update for Fortnite is now available. Update 18.20 adds some new features and improvements - the first of which is the introduction of role bias and voice chat in Impostors mode. Players will also have to choose between two new combat weapons as only one will become available on the island.
New Features in Impostor Mode
Interestingly, Epic Games has finally acknowledged that Fortnite's Impostor mode is actually inspired by Innersloth LLC's Among Us. That said, new features are added that allow players to choose their preferred role before the start of the game.
Those who are enjoying this game mode can now select whether they want to go in as an Impostor or an Agent. Keep in mind that role bias is not always guaranteed and the role that the player selects will likely be the one used in both Public and Private matches.
Besides that, a new Impostors playlist has been added with open voice chat. According to the developers, the communication lines will be split for those who are still on the field and those who are eliminated. Of course, players who just want to concentrate on the game can select an Impostors playlist with Quick Chat only.
New Combat Weapons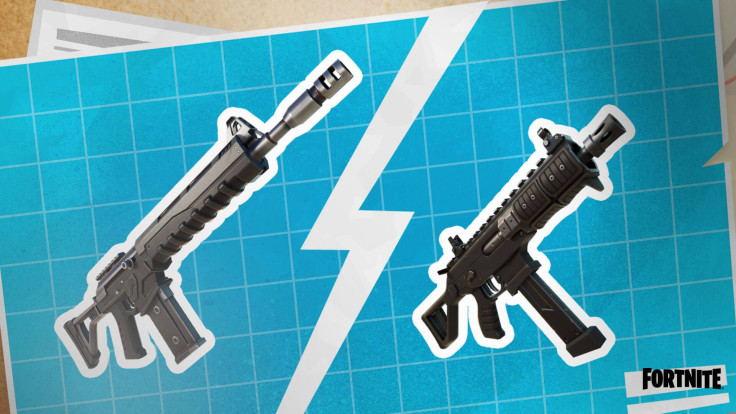 Two new combat weapons are added by Update 18.20. They are the Combat Assault Rifle and the Combat SMG. For those who do not know, "Combat" weapons have higher damage and tighter bullet spread than their regular counterparts but in exchange for more recoil.
The Combat Assault Rifle and Combat SMG can be acquired by donating some Bars at the Donation Boards. Players can choose to fund either of these weapons, but only one of them will ultimately be available to everyone.
Stay with Your Squad
A feature that has long been implemented in games like Overwatch is now available in Fortnite as well. Epic Games added an option to allow players to stay with their current squads if they prefer having another go as the same exact team.
Take note that this feature is only possible in Duos, Trios, and Squads. Also, "Stay in Squad" is first rolling out in the NA-East region, and if everything goes well, it will be implemented globally in the future.
Major Bug Fixes
Fixed an issue involving players not being able to use a Fishing Rod while in the passenger seat of a Motorboat or in the back of an OG Bear truck.

Fixed an issue involving Battle Pass page unlock progress not always tracking correctly.

Fixed an issue involving Nintendo Switch players not being heard in voice chat by players on other consoles.
Fortnite Update 18.20 is now available on PS4, PS5, Xbox One, Xbox Series X/S, Nintendo Switch, and PC.