After an archive-destroying fire, bankruptcy, ownership transfer and editorial shakeups, horror fan magazine Fangoria published its last regular print issue in Oct. 2015. On Thursday, a resurrection was announced, with a print issue planned for Halloween followed by quarterly publication.
Birth.Movies.Death editor-at-large Phil Nobile Jr. will be editor-in-chief, with former Fangoria editors Michael Gingold and Tony Timpone onboard as columnists and "brand consultants." Announced contributors include Shudder curator Sam Zimmerman, Meredith Borders (formerly of Birth.Movies.Death.), Blumhouse.com Editor-in-Chief Rebekah McKendry, Paperbacks From Hell author Grady Hendrix and Brawl in Cell Block 99 director S. Craig Zahler.
"Fangoria is a magazine, and it belongs to (and in) the physical world. When I was a kid, saving up for, finding, and reading a copy of Fangoria was a ritual, and I'm excited by the challenge of trying to bring that magical feeling back to readers, to restore the title to that special, desirable thing it was to me back then. At the same time I'm intrigued by the challenge of putting in readers' hands a version of Fangoria that has kind of grown up with them," Nobile wrote at BMD.
The Fangoria return is underwritten by Texas-based company Cinestate, a partnership between Bone Tomahawk producer Dallas Sonnier and non-profit, literature-in-translation publisher Will Evans. The company's hybrid book publishing and film production model plans Fangoria -branded movies, podcasts and horror novels. Fangoria will exist thanks to an industry patronage model, similar to Birth.Movies.Death. (formerly Badass Digest) and mirror larger trends reshaping how journalism is funded.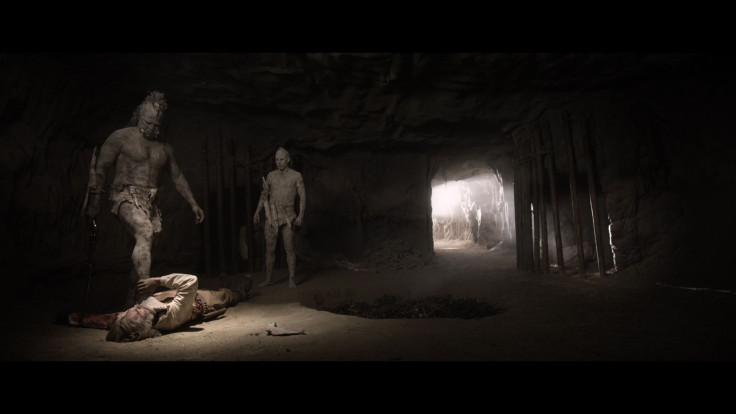 Publications have struggled to find working revenue models for online journalism. The advertising model is essentially broken. With too many sites fighting for too-few ad dollars, advertises have the leverage to keep ad rates low, pushing publications to race against each other for more and more impressions or cater heavily to advertiser whims with "pivots to video" that alienate readerships and caused waves of layoffs at digital publishers like Mashable and Mic.
This dynamic has found a different analog in movie coverage. Unlike multiple-pub media umbrellas like Billboard-Hollywood Reporter Media Group (The Hollywood Reporter, Spin), Townsquare Media (ComicsAlliance, Screencrush) and Penske Media (Deadline, Variety), newer pop culture outlets have flourished as either VC-backed experiments (which tend to implode when investors learn journalism will never be high-margin) or, more successfully, as industry-adjoined benefactors. The Alamo Drafthouse Cinema Chain started Birth.Movies.Death. to promote a certain brand of movie fandom. And while the primary aim appears to be a lifting-all-boats approach, by boosting movie culture generally, the site also writes a lot of coverage of Drafthouse Films releases (though as a matter of policy, they don't review their parent company's releases).
When it's working properly, this model throws off a productive synergy, as genuine enthusiasts share new movies like A Field in England and repertory treasures like The Visitor and Roar with a receptive audience of like-minded readers. But the downsides become obvious when adjunct publications find themselves joined to endemic company misconduct, like Alamo Drafthouse's spate of sexual harassment and assault accusations.
Entangling with the industry it covers doesn't damn Fangoria. If there was ever a situation where industry patronage makes sense, this would seem to be the perfect case. Fangoria is back thanks to an indie film company with a clear understanding of Fangoria 's spirit and appeal (until they become the Nintendo Power of the Cinestate empire in 10 years… jk, I hope). But as movie sites and other journalistic outlets search for new revenue models readers should be aware of the new and different conflicts of interest made possible. When journalism can't pay for itself, it necessarily becomes subordinate to the interests of whoever can.