Two regional qualifiers for The International are finished, which means two teams have secured spots for Dota 2's biggest tournament. For Eastern Europe, that honor goes to Team Spirit while it's SG e-sports in South America.
Eastern Europe
Throughout the new DPC season, the only thing certain in this region was Virtus.pro at the top team. However, the other teams were not that far behind and one of these was Spirit.
In Season 1, Spirit almost made it to the Singapore Major but was beaten in a tiebreaker by AS Monaco Gambit. For Season 2, the team had better performance and was able to join the WePlay Animajor through the Group Stage where it had trouble but managed to secure enough victories to be part of the Playoffs. Here, they managed to beat Alliance before being eliminated by Vici Gaming.
For the regional qualifiers, they were fortunate enough to start at the Upper Bracket. Here, they managed to dominate initial opponents by defeating Winstrike Team and PuckChamp at 2–0. Spirit, later on, beat HellRaisers at 2–1 for a Grand Final placement.
At the Grand Final, it faced Team Empire, which came from the Lower Bracket. The match was indeed exciting as it went the distance to a deciding fifth game. Spirit managed to hold on and win.
South America
In South America, things have been looking pretty good after two teams secured direct invites for TI10. That means the qualifiers were a chance for many teams to get to the tourney.
From the start, SG e-sports showed everyone just how determined it was to join TI10. It cruised through most of the matches and managed to get a spot for the Grand Final.
So which team was it facing? There was the expectation that it would be against NoPing e-sports. Initially, it appeared to be as NoPing slowly worked its way in the Lower Bracket. However, Team Unknown stopped it and was the one to face SG.
Unknown had a strong showing in the first game and had a convincing victory against SG. SG though won the next two games to get a 2–1 lead. With elimination on the horizon, Unknown started strong and took the lead. A team fight at around the 27-minute mark went the way of Unknown giving them the chance to take out Roshan.
SG later initiated another team fight and won it that slowly tipped the scales to their favor. Not content, SG pushed for high ground and got at least one barracks before backing away.
Both teams were then looking to launch a new team fight and when it finally happened, it was SG that came out on top. After that, it never looked back, proceeded to victory, and hit the chance to join
Dota 2
TI10.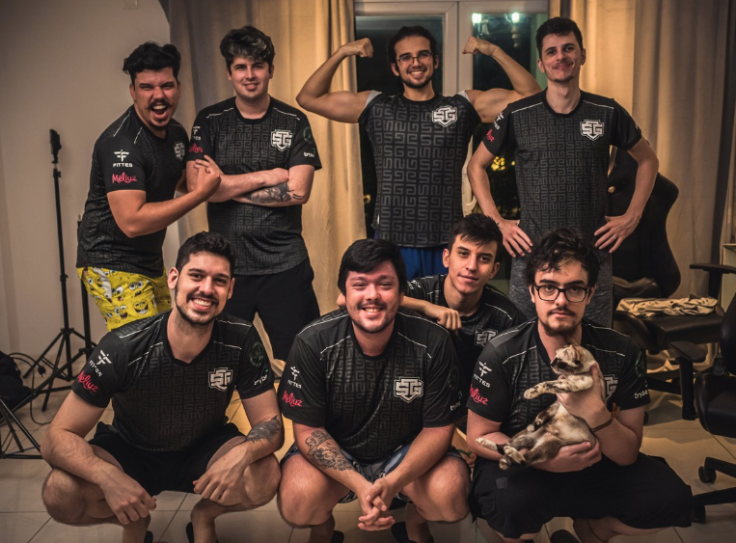 With two qualifiers done, the next set is in the Southeast Asia and North America regions, starting on June 30.