In Bungie's recent weekly post for Destiny 2, the developers talked about the upcoming raid, the Vow of Disciple. In addition, a new round of Prime Gaming rewards is here with a very good exotic auto rifle up for grabs. The developers have also revealed why the game is not supported on Steam Deck.
New Raid
The developers are going to launch the Vow of Disciple raid tomorrow. In the first 24 hours of its release, the raid dungeon will be put in contest mode where the Power Level is capped 20 points below your current Power. The best way to go about this is to reach the power cap so that you'll attain the 1,530 Power Level limit, giving you a fighting chance in each encounter.
Artifact power is enabled, but its benefit will only be capped at 1,530 Power. Furthermore, the devs want those who will vie for the World First title to have a challenging experience. Therefore, some pieces of gear that provide major benefits will be disabled in contest mode. These are:
WEAPONS
IKELOS_SMG_V1.0.2 Legendary SMG

Imperial Needle Legendary Bow

Grand Overture Exotic Machine Gun

Wardcliff Coil Exotic Rocket Launcher
ARMOR and MODS
Wormgod Caress Titan Exotic Gauntlets

Peregrine Greaves Titan Exotic Legs

Suppressing Glaive Artifact Armor Mod
The first fireteam to finish the raid, loot the final chest, and then return to orbit will earn the title of World First. The race begins on Saturday, March 5 at 1 p.m EST and ends on Sunday, March 6 at 1 p.m. EST.
Prime Gaming Rewards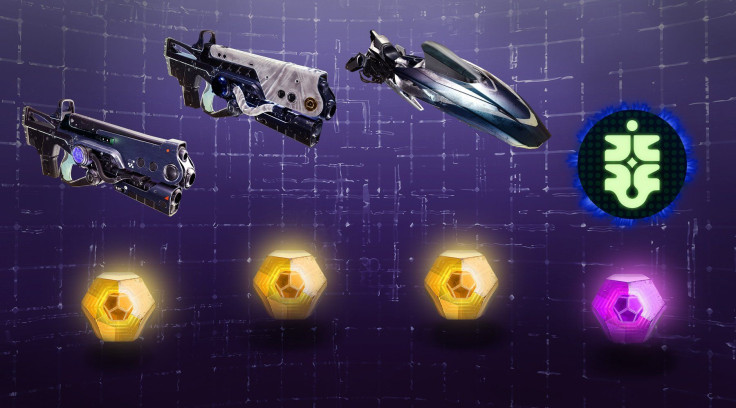 Those with Amazon Prime Gaming accounts may want to link their Destiny 2 accounts soon to get some really cool rewards. This time around, you will get the amazing Hard Light exotic auto rifle along with its Lethal System weapon ornament. Here is a rundown of the rewards:
Hard Light, Exotic weapon

Lethal System, Exotic weapon ornament

Azure Azazyel, Exotic Sparrow

Two unique, limited-time cosmetics

Risen Projection, Legendary Ghost hologram

One of Us, Legendary emblem
Bungie's Word on Steam Deck Support
While Steam Deck allows you to play your Steam library of games anywhere, Destiny 2, unfortunately, is not playable on Valve's portable gaming console.
According to Bungie developers, their goal is to provide a secure environment for those playing the game. Because of this, they will not support any platform that may give "bad actors" a chance to compromise Bungie's anti-cheat security systems.
As it stands, Steam Deck is not supported, and playing the game on the device will result in a ban.
What do you think? Should Bungie reconsider their stance about Steam Deck support for Destiny 2?