In the recent "This Week at Bungie," developers of Destiny 2 have talked about some technical issues that the community has faced post-launch of The Witch Queen expansion. Meanwhile, the Bungie Foundation is hosting its annual "Game2Give" charity event where you can donate money to charitable institutions.
Technical Issues
According to the developers, they're currently investigating issues concerning the use of PC performance optimization apps and fan speed control for GPUs, which can cause Destiny 2 to crash. However, that is not the only problem concerning those playing on PC. Some people are having trouble launching the game in the first place.
User @BrunoMC1977 said that the game simply does not display anything on the screen even after launching it from Steam. Another user said that Destiny 2 failed to launch even after multiple attempts. They've verified the game files a couple of times, restarted their PC, and the issue persists. User @Sycourn replied that they were able to get in successfully after uninstalling Razer Cortex. This means that if you're using such applications, it is best to have them disabled for the time being.
Some PlayStation 4 users are also having problems of their own. For instance, some were met with BOAR errors. These are mostly connection-related stuff that can be fixed by doing the steps outlined here.
Additionally, PS4 users who are experiencing crashes may have to disable HDR (High Dynamic Range) in the settings for now and then relaunch the game. Those who continue to encounter issues can report them to the help forum.
Doing Something Good
Game2Give is Bungie's annual charity initiative. This year, the foundation is supporting three institutions: Direct Relief, Voices of Children, and the International Rescue Committee. That said, if you donate money between February 24 and March 2, you'll gain rewards based on how much money you give. Here's a rundown:
$10: Light Keepers emblem

$20: Arc Propellant emblem

$35: Hi-5 Heart Exotic emote

$50: Altrux Pura Mk1 Exotic ship

$100: Pick a player to inverse controls for a match

$200: Spin the Prize Wheel

$500: Dramatic lore reading

$1000: Named shout out in a future TWAB

$5000: First players from the community to tour Bungie's new studio when it's finished... eventually. Studio tour for a three-player fireteam (Limited to first five donors, travel and lodging not included)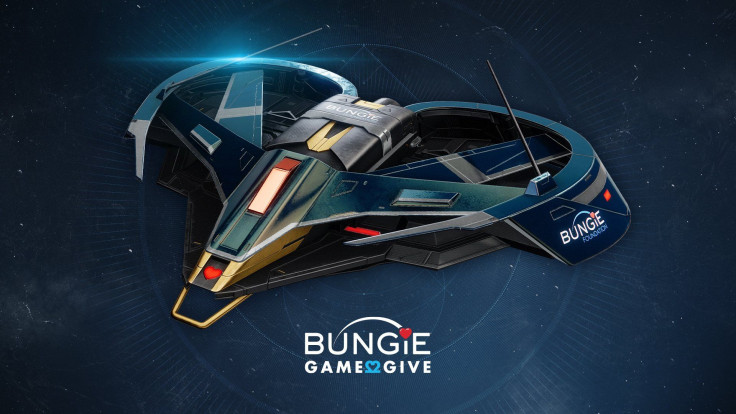 There will also be a special event stream happening on March 2 from 1 p.m. to 3 p.m. EST, where you'll have a chance to win some incredible donor incentives.