Destiny 2 Season of the Seraph began last Tuesday. Season 19 features significant game improvements, including class ability tweaks, major crucible changes, and of course, various weapon adjustments across all archetypes.
Actually, more are coming to Destiny 2 in the future, but in the meantime, let's watch the new Destiny 2: Lightfall trailer showcased at The Game Awards 2022:
Out with the Old, In with the New
A couple of new weapons have been added in Destiny 2: Season of the Seraph: the Wendigo GL3 Heavy Grenade Launcher and Hung Jury SR4 Scout Rifle. These can be acquired by completing Nightfalls in Season 19.
Trials of Osiris will not be coming until a few weeks later. However, players can expect to see the Exalted Truth Suros Adaptive Hand Cannon and Unwavering Duty Suros Adaptive Machine Gun once the Trials arrive; their Adept versions included as well.
Iron Banner will also introduce two new weapons when it goes live soon. The Dark Decider Auto Rifle and Gunnora's Axe Slug Shotgun will replace Forge's Pledge Pulse Rifle and Riiswalker Shotgun.
Invisibility Rework
One of the things that the Destiny 2 community has been clamoring for is a change to how invisibility works, particularly in PvP. It seems that Bungie has heeded their call because an update will be released next week to address the issue.
Sandbox Designer Mike Humbolt shared some useful details about the upcoming changes in the recent TWAB. But before that, players must learn a few things about how the radar in Destiny 2 works.
The in-game radar is divided into three sections. The close-range core covers an area of zero to six meters. It sends a signal to the player whenever someone is within range, invisible or not.
The mid-range pie wedges have an area coverage of six to 24 meters. And lastly, the "gutter," or the radar's outer ring, starts at 24 meters and maxes out at 64 meters.
Once Update 6.3.0.1 goes live, a player who goes invisible will only have a maximum radar range of 24 meters. In other words, their radar search range is only up to the mid-range pie wedge mentioned earlier.
Humbolt explains how he and his team have come up with this adjustment.
"While 24m sounds like a long range on paper, our playtests show this reduction in information availability has a significant impact on how invisible players approach engagements and allows potential targets more chances to get the drop on an invisible aggressor," he said.
Primed for the Holidays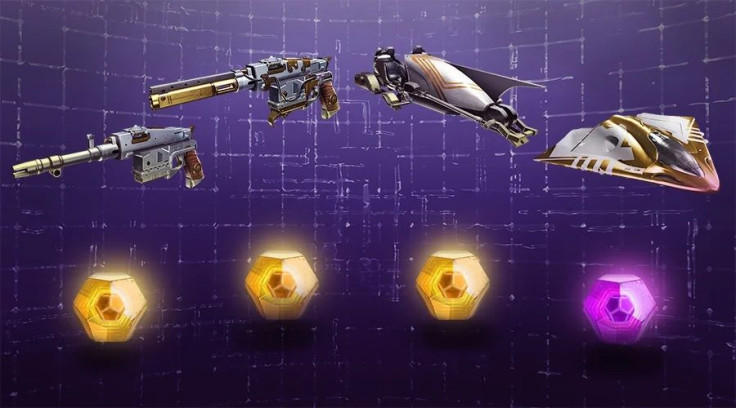 It is the season to be jolly! To celebrate the holidays, Bungie brings some goodies in the latest round of Prime Gaming rewards. Those who link their Bungie accounts to their Amazon Prime Gaming accounts receive the following items:
Sturm Exotic Sidearm

Symbiosis Exotic Weapon Ornament

The Ram Exotic Sparrow

Nothing Gold Legendary Ship
Destiny 2 is available on PS4, PS5, Xbox One, Xbox Series X/S, and PC.