Update 1.19 for DayZ, otherwise known as Secrets of Livonia, is now live on all platforms. This hefty patch brings a ton of fundamental changes and new features, including a new vehicle, automatic transmission, and a GPS receiver, among others.
The M1025 has been added in Update 1.19. This lightly armored four-wheel drive monster is the first drivable military vehicle in DayZ. It features an automatic transmission that lets players maneuver this thing with ease, so that they can focus more on what's on the road. Since the public beta, developer Bohemia Interactive has been hard at work in making sure that vehicles are easier and smoother to drive than before.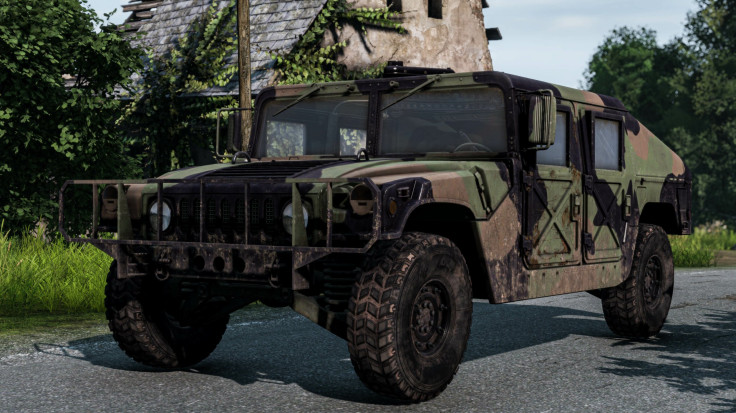 Aside from the new vehicle, those with the Livonia DLC will have lots to explore in this update. That's because the development company added plenty of assets, such as sawmills, villages, quarries, and amusement camps.
Also, players are now less likely to get lost in DayZ, thanks to the addition of the GPS Receiver.
Here are the other significant changes and additions in the Secrets of Livonia Update:
ADDED
SSG 82 rifle

BK-12 shotgun and sawed-off variant

Water reflections (can be configured in the graphics settings)

Thrown items now have impact sounds

The portable map now provides more details depending on the navigation gear you are carrying (GPS, compass)

Blowtorch

New stealth kill variant

Hand-brake for vehicles

Brake strength can be adjusted by combining it with Ctrl (light) and Shift (strong)

Car horn for vehicles

The player can now drown when submerged for too long
CHANGED
Reworked the simulation of vehicles, greatly impacting their general behavior

Tweaked vehicle simulation parameters on surfaces for vehicles

Reduced the speed of the player when running up/down steep terrain

Increased the inertia of the character when accelerating

Character slows down more when running turns

Character running speed is slowed down in medium water levels

Reduced the amount of explosives needed to break open a locked door

Improved the holding of the remote detonator receiver in players' hands

Improved synchronization of the stealth kill

Improved sounds of the gas station explosion

Damaged fuel tanks can now be repaired using duct tape or epoxy putty

Vehicles are now ruined when their fuel tank is ruined

All optics can now be repaired using the electronics repair kit

Decreased the improvement of the immune system by high energy/hydration levels on average
LIVONIA DLC
Added deforested areas

Added hunting cabins

Added forest camps

Added summer camps

Added tenement blocks to selected cities

Changed: Reduced the military spawns within the central (overgrown) part of Livonia to be contained to the military bases there

Changed: Re-balanced the number of ammunition available within the world (increased the number of piles, decreased the count in each)
DayZ Update 1.19 is available on PlayStation 4, Xbox One, and PC.