Call of Duty: Mobile has received an update before the launch of the new season, and it is a pretty big one. Read on to find out the most important things and changes that you can expect in Season 8.
New Battle Royale Map
Those who have played Call of Duty: Black Ops 4 may be familiar with the Blackout map. It was considered the largest map in Call of Duty history, and it is coming to CODM later today.
Some iconic locations that you can expect include Nuketown Island, the popular Firing Range, and Verrückt Asylum.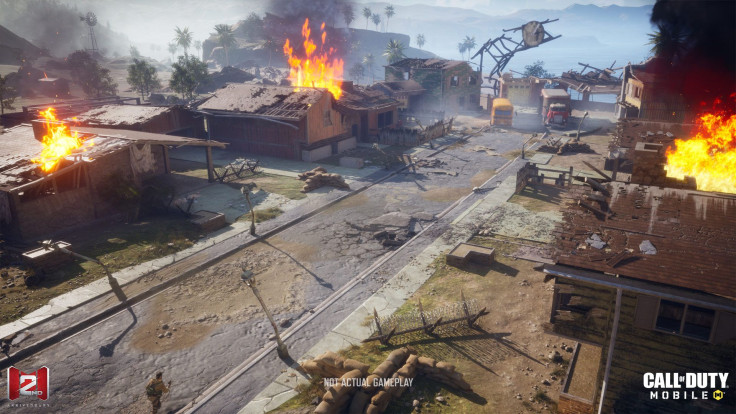 Along with a new battle royale map, there is also a new vehicle called the Rally Car. Although it is a bit slower than the Muscle Car, it can accommodate up to four people and provides ease of use and stability when equipped with the right modifications.
Gameplay Updates
Call of Duty: Mobile will have pretty huge changes when it comes to the overall gameplay. For one, the time it takes to revive teammates has been increased to seven seconds.
In addition, the health system has been reworked. Your health now regenerates over time, and your equipped armor will now provide additional HP. Keep in mind that the armor bonus does not regenerate, just your health.
There are also changes on the Wingsuit and the Slide mechanics. The Wingsuit has reduced horizontal speed and buoyancy for a more realistic feel when gliding. Slide distance is now affected by your current move speed and slope. Further, the camera has been optimized so that it will follow you more quickly when sliding.
Weapon Changes and Updates
Each weapon in the game now has three mod slots, which means you can place any mod that you want to gain the upper hand. Moreover, existing weapon mods have been updated, and new ones are available at your disposal.
There are new base weapons in Season 8 that can be unlocked via Battle Pass. The M13 assault rifle has a high fire rate and strong headshot multiplier. The R9-0 shotgun has a high ammo capacity, which makes sense considering that you can fire two barrels in rapid succession.
For weapon adjustments, the AS VAL has its effective range and damage adjusted. This improved its short to medium range viability while decreasing its long-range performance by a bit.
Sniper and Marksman rifles have their one-shot-kill range improved. This is a change to compensate for the inherent weapon sway when aiming down sights.
The M21 EBR's effectiveness has increased. Its range and damage have been improved substantially, but its vertical recoil and hit flinch are decreased. According to the developers, the changes made to this weapon allow you to kill a target through walls within two shots.
If you want to learn more about the upcoming season, you can read the official patch notes.
Call of Duty: Mobile Season 8 will commence later today at 8 p.m. EST.