All video games are having their very own holiday event, and Brawlhalla is no different. Brawlhallidays 2020 is here and there's a lot of things to get excited about. We also made a quick look at the Legend Rotation along with what's currently in testing.
Let's start with Brawl of the Week. This one needs everyone to Stay Frosty and keep watch, especially with the 150% Damage. It's all about being the best in a snowball fight. Players get one point for hitting someone with a snowball and three points for getting a KO. Getting KO'd makes players lose one point. The goal is to get the most points in three minutes.
Holiday Goodies
For the holiday event itself, here's what players can look forward to:
Legend Skins

Festive Yeti Onyx
Frost Guardian Ragnir
Nutcracker Cassidy
Santa Wu Shang
Future Spirit Artemis
Nutcracker Val
Nutcracker Bödvar
Snowman Kor
Krampus Cross
Holly Jolly Ember
Wreck the Halls Teros
Secret Santa Thatch

Weapon Skin
Podium

Winner Wonderland'20 Podium

​KO Effect
Avatars

Bomby the Snowman
Mjolnir Snowflake

Colors
Winter Holiday Colors
Featured Crossover
If anything, Brawlhalla is known for its cool crossovers. The latest welcomes Princess Bubblegum of Adventure Time. She mirrors the abilities of Lord Vraxx. She's also bringing her Banana Guard Lance & Electrode Guns. She has Lady Rainicorn as well, which can help in battle every now and then.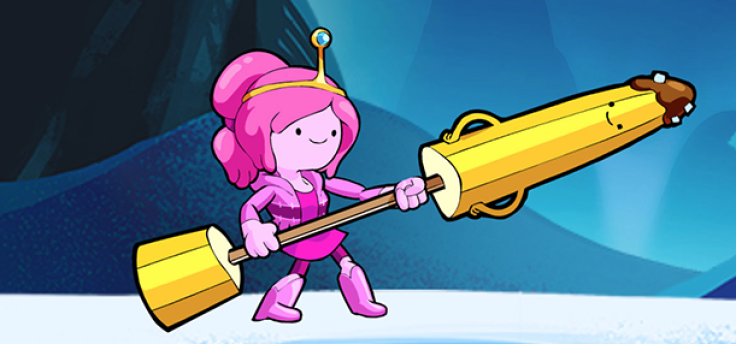 Legend Rotation
Princess Bubblegum joins this week's Legend Rotation, which should definitely be interesting. Joining her are:
Volkov
Cross
Bödvar
Xull
Scarlet
Asuri
Kaya
Fait
Test Features
Brawlhalla is also testing several features. There's the visual updates for Dodge, Wall Touch cloud, and Gravity Cancel effects. Under testing too is the brand new effect when a player is completely out of recovering options.
Malhalla
We also looked into the latest offers in Malhalla this week. These include:
Exclusive Brawlhalliday items

Festive Yeti Onyx Skin
Frost Guardian Ragnir Skin
Winner Wonderland'20 Podium

New cosmetics

Spellbreaker Diana
Harlequin Marionette Sidekick
Golf Clap Emote
Brawlhalla is a 2D fighting game released initially for the PC and PlayStation 4 in 2017. In 2018, versions for the Nintendo Switch and Xbox One were launched. Then in August of this year, the game was introduced to both iOS and Android.