Update 4.2.0 for Battlefield 2042 is now available on all platforms. This patch features the newly reworked Discarded Map.
Map Rework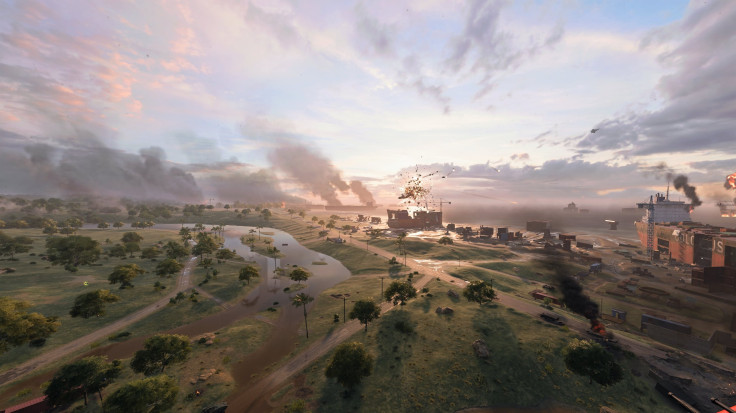 The developers wanted Discarded to feel like a place where things are, well, discarded. Hence, the open field on the northwest side of the map is now a Salvage Yard, complete with car wrecks befitting the map's name. This place provides some-much needed cover for foot soldiers who want to stay hidden from heavy vehicles roaming around the area.
Furthermore, the flag in the Dismantled Hull is now lined up with rows of military cover to strengthen its frontlines. Enemy snipers will have a hard time taking out players in this area due to the smoke coming from the burning convoy. On top of that, the Battlefield 2042 dev team closed off the side of the hull facing the Colossus to limit the frequent sniping from the deck.
Meanwhile, the flag that was originally placed on Antenna has been moved closer to the Flooded Village, located in the northern region of the map. The developers want to emphasize the notion of military occupation, so they've added various military assets and populated the area with a few extra structures to bring this idea to life.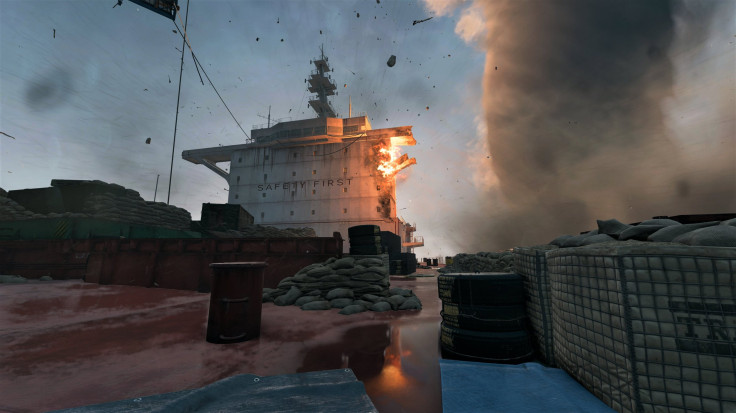 Patch Notes
COLLECTION and CUSTOMIZATION IMPROVEMENTS
Implemented the ability to remove attachments from weapons within the Customization Screen.

Increased legibility of the Plus Menu in-game by only displaying the attachment category that is being changed.

Improved how attachments are moved and swapped out in the Customization Menu.

Increased the clarity of descriptive information on how suppressors function within the Collection Screen.

Fixed layout in the Customization screen so that info is displayed in the same place.

Reduced the amount of steps necessary to get into changing attachments.
END OF ROUND IMPROVEMENTS
Introduced a new Squad Performance screen statistic called "Personal Best." If you've reached a new record for statistics such as most kills, damage dealt, revives, assists, there is a chance for this stat to display for your efforts in going above and beyond on the battlefield.

During the End of Round flow it's now possible to skip all the way to the main menu without leaving automatic matchmaking.

Updated Ribbon progression, increasing legibility of what rank was earned.

Improved art & animations across all of End of Round.

Round-based Game Modes will now have side switching enabled, and will now have increased visual communication to indicate what happens after the end of match timer ticks down.
SPECIALIST MASTERY IMPROVEMENTS
Updated Lis' Mastery requirement to better fit her intended playstyle:

Old: 10 Kills when destroying Vehicles with the G-84 TGM to

New: 10 Kills and Assists when destroying Vehicles with the G-84 TGM
Battlefield 2042 Update 4.2.0 is now available on PS4, PS5, Xbox One, Xbox Series X/S, and PC.