This past weekend, Los Angeles' Gallery Nucleus played host to an exhibition celebrating the upcoming release of Sega's Yakuza 6: The Song of Life. The event featured hand-drawn works from Horimoto, the artist responsible for the series' jaw-dropping tattoo designs, alongside tribute art made by fans and Sega staff. During the event, series producer Daisuke Sato also announced that Yakuza Kiwami 2, will be released in a limited SteelBook edition, available exclusively for pre-order and first-run copies of the game.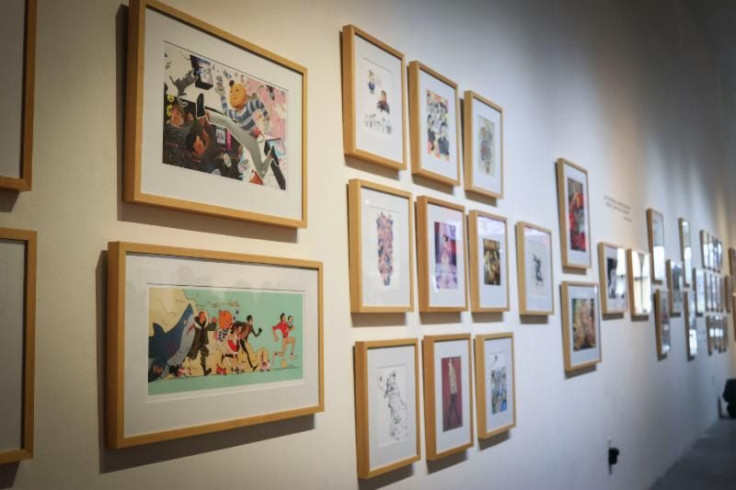 A life-size Kamurocho Gate installation (like the one from Sega's E3 2017 booth), looms over the entrance to the exhibit at Gallery Nucleus, which also featured handmade costumes for Kiryu, Ryuji and Majima, shipped in from Japan for the first time. Exclusive Yakuza-themed prints also debuted at the show, a selection of which are available to purchase via the gallery's website. Prices range from $200 up to $1500.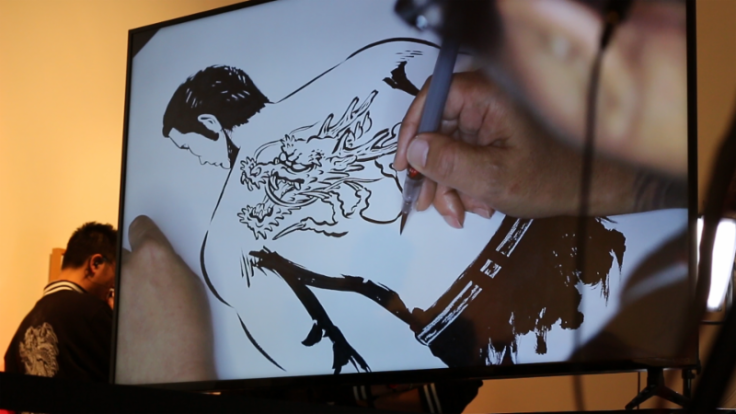 Horitomo performed a live demonstration at the opening event, recreating the Dragon of Dojima's in just a half and hour. Sato also held a Q&A session to answer fan questions. We've embedded Sega's footage of the event below.
The "Essence of Art" Exhibit runs from March 17 to April at Gallery Nucleus. It's located at 210 East Main St., Alhambra, CA 91801. The gallery is open from 12 p.m. - 8 p.m. from Tuesday - Sunday and is open to the public. Admission is free. More details are available at the official event page.
The news of a collectible physical edition of Kiwami 2 will appeal to hardcore Yakuza fans who can't make it out to Southern California. Out in Japan since December 2017, Kiwami 2 is a remake of the second game in the series using the new Dragon Engine developed for Yakuza 6. The game will add new content to Yakuza 2, including a side campaign starring fan-favorite Majima. Players will control the Mad Dog of Shimano and learn his untold story between Yakuza Kiwami and Yakuza Kiwami 2. Additional new content will include Yakuza 6's Clan Creator minigame, a return of the Cabaret, new heat actions and more.
Yakuza 6 releases April 17. Check out Player.One's full review of Kiryu's swan song, here. Yakuza Kiwami 2 comes to North America in digital and physical form Aug. 28.