The new Mario Kart 8 Deluxe will be the Nintendo Switch's second big first party title when it launches on April 28. It's a much-improved version of what was already the best Mario Kart game ever. So what if you bought the original game for Wii U when it first came out three years ago? Should you invest in Mario Kart 8 once again? What about if you bought all the DLC? The answer seems pretty clear: Yes. Yes, you should.
Why You Should Buy 'Mario Kart 8 Deluxe' For Switch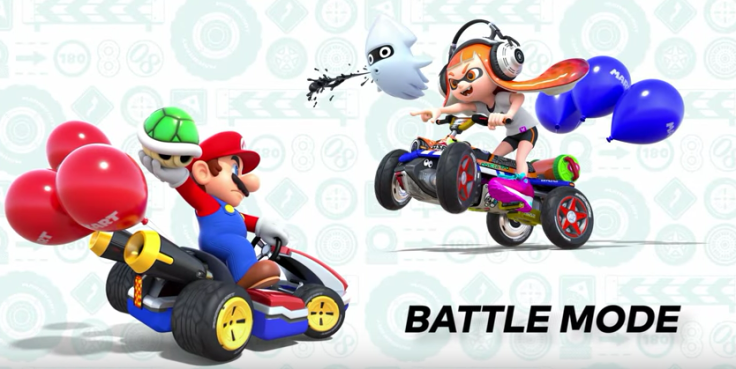 First off, if you don't have a Wii U or didn't buy Mario Kart 8 for it for some reason, this is a no-brainer: buy Mario Kart 8 Deluxe. It's got more courses, more characters and more features than any other Mario Kart game ever, and you missed out the last time. Now's your chance.
But even if you already had the game, Mario Kart 8 Deluxe has a lot to offer—even if you already bought all the DLC. And that's not because of the new drivers, or even the new Battle Mode, which fixes the biggest flaw in the original game and brings us much more multiplayer competitive goodness than we had before. It's not even because of the online mode, which with any luck will be better and more full-featured than the Wii U version.
The real reason to get Mario Kart 8 Deluxe is because of the nature of the Nintendo Switch itself: You can play the game on your television, and you can also play it anywhere. Sure, there have been portable Mario Kart games before, and some of them have been very good—better than some of the console versions, even. But Mario Kart 8 was the best game in the series, except for the lack of a good Battle Mode.
Being able to play Mario Kart 8 Deluxe on the go makes all the difference. It dramatically increases the ease of local multiplayer—just bring your Switch over to a friend's house—while bringing the console experience to the subway, the train, anywhere else you might be going.
Sure, this is true for every Nintendo Switch game. But that's the whole point—the hybrid console really does bring a whole new style of gameplay flexibility to every game on the Switch. And sometimes, that's a huge sea change, unlocking huge potential even out of existing games. Mario Kart 8 Deluxe is like that. It's worth buying, just because you can now play it anywhere. All the extra courses, drivers and modes are just a bonus—and indeed a very enticing one.