A new update for War Thunder has been deployed recently. Update 2.13.0.39 fixes the shell trajectory of tank turrets and squashes the bug that causes an issue with global illumination.
Shell Trajectory Fixed
In the Groundbreaking update, the developers introduced a new mechanic called terraforming that allows you to dig up holes, which can be used by your vehicles and units to hide. This required the reworking of surfaces that led to an unintended consequence.
Basically, whenever there is an obstacle behind your tank - may it be ground, hill, or rock, the game would initiate a command that will hit or detonate these surfaces. This is likely because it thinks that there may have been another tank in the vicinity. Fortunately, this is now fixed.
Global Illumination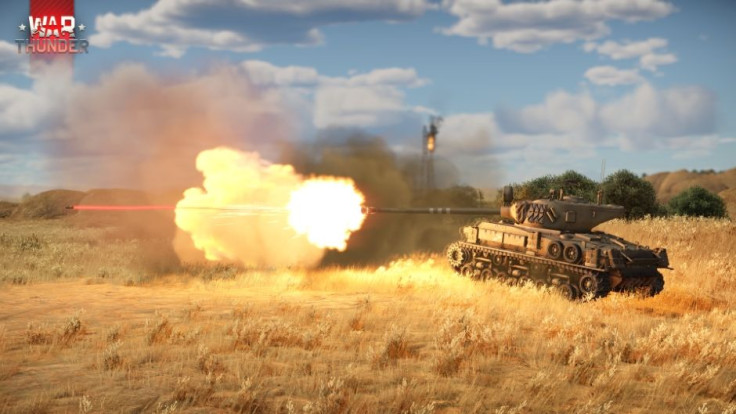 Global illumination or bounce lighting is a rendering process to mimic indirect lighting. When enabled, it gives you a very realistic appearance of objects and the surroundings. Most graphics cards nowadays support DirectX 11, which means you can enable this feature on PC to enjoy realistic lighting and without sacrificing performance.
However, there was this bug causing some surfaces to appear too dark if global illumination was set to medium quality or above. This is now resolved by the new patch.
Update Highlights
GROUND VEHICLES
T-69 II G: a bug has been fixed with the lack of control of the AA machine gun when the commander is knocked out
AIRCRAFT
An issue with the lock-on of air-to-air missiles on certain aircraft in test flight has been solved

Incorrect bomb drop from the central pylons has been fixed

A28B: the sightmark shift after missile launch has been corrected

A bug has been fixed that prevented zooming out after the bomb/rocket-powered chase camera has been enabled

Aichi E13A1: turret machine gun type has been changed from Type 99 to Type 97

A-7E: camera toggle has been fixed for the weapon preset containing the FLIR system and AGM-62A Walleye guided bombs

Mirage 3E: radar view in the cockpit has been changed from cone to square

37mm М4/М10 gun: spread has been corrected
FLEET
The sortieing of a reconnaissance aircraft will no longer increase the spawn point cost of bomber aircraft

HMS Norfolk: a bug preventing torpedo reload in Arcade battles has been fixed
OTHER CHANGES
PC: a bug has been fixed where on some graphic cards, shadows of static objects in the hangar might disappear after switching to windowed mode and back

Fixed a bug where the squadron tag was indicated in front of the name of the AI ​​that replaced the player who did not join a battle

The mechanics of accounting of the active players in air Realistic battles has been improved
You can read the full patch notes here.