War Thunder 's next major update is here. Dubbed as "Ground Breaking," this update features new maps, a new nation, Terramorphing, and tons of new vehicles. Read on to find out what Gaijin Entertainment has in store for you.
Bomb Craters
One of the highlights is the new feature called Terramorphing. Basically, bombs, rockets, explosions, and ground vehicles that use dozer blades can create a mound of soil or "bomb craters" which you can use as protection. This is ideal if you want to cover some of your vehicle's delicate areas from enemy fire, or if you want to provide shelter for your foot soldiers.
Various New Vehicles
Israel is the latest nation in the latest content patch. The country is home to some really cool aircraft, such as the Spitfire LF Mk.IX Weizman's and A-4E Skyhawk.
Other countries also have new vehicles to offer. The U.S.A, for example, has the T26E5 tank and A-7E plane. Great Britain's Boomerang Mk1 and Mk2 received model updates. They have the Ystervark as well, which is a light South African mobile anti-air unit mobile enough to be positioned anywhere.
New Locations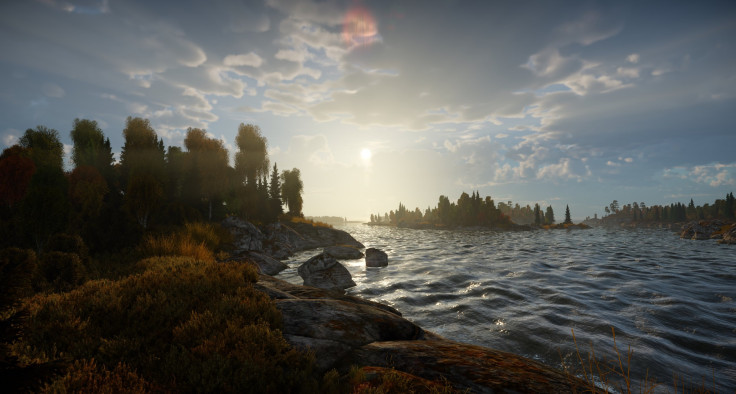 The Vyborg Bay is a new location for naval battles. Situated near Medyanskaya Bay, this map features a dense cluster of rocky islands covered by forest. While this area is not conducive for frigates and other large artillery ships, small boats can be utilized to your advantage.
Bourbon Island is a prime location for both air and ground warfare. Its main characteristic is the giant pits of volcanic origin with a wide flat bottom called the Caldera. This bottom pit is filled with enemy bases and vehicles, which you can tear apart.
Once a body of water now turned into a desert, the Aral Sea is filled with different structures and abandoned vessels. This is a perfect spot for ground combat, so testing new vehicles here would be a good choice.
Improved Sounds and Visuals
The devs have separated sound events for high-explosive shells and those with little to no explosive mass. Furthermore, huge ships weighing more than 6,000 tons now have new power plant sounds.
As for the graphics, fire and explosion effects on ground vehicles have been completely reworked. For example, you can now see the fire bursting out of your tank's nozzle every time it launches an explosive shell.
You can learn more about War Thunder Ground Breaking update here.