Gaijin Entertainment has released some information about the next major content update for War Thunder called Direct Hit. Read further to find out what was revealed so far.
New Locations
Two new locations will be added in the Direct Hit update: the Spaceport and Breslau maps.
First, the Spaceport provides you with a lot of open fighting grounds, which means that you can readily see your enemies and kill them on sight.
Those who have participated in the Warfare 2077 April Fools event may have experienced the map, but for those who didn't, then you will have your chance soon enough.
Breslau is perfect for those who want close-quarter engagements as it is one of the more open battlegrounds in the game. This map gives a lot of avenues for light and nimble tanks to scout enemy positions, as well as for outflanking enemies.
Because the map is huge, there are areas where you can engage your opponents head-on. There are also some spots where you can freely maneuver your tank, thus allowing you to get a good vantage point.
Updated Test Drive
Kursk was home to the largest tank battle in history and while that is the case, the developers feel that it is not a suitable proving ground for most vehicles in the game.
So they have decided to create a new test drive location, complete with different terrain types, paved roads, and dynamic elevation.
Those who want to try out the new vehicles will have a pretty good time in this new environment. In addition, you can set the aircraft AI so that you can practice and get a grasp of the ground vehicles in the upcoming content update.
New Vehicles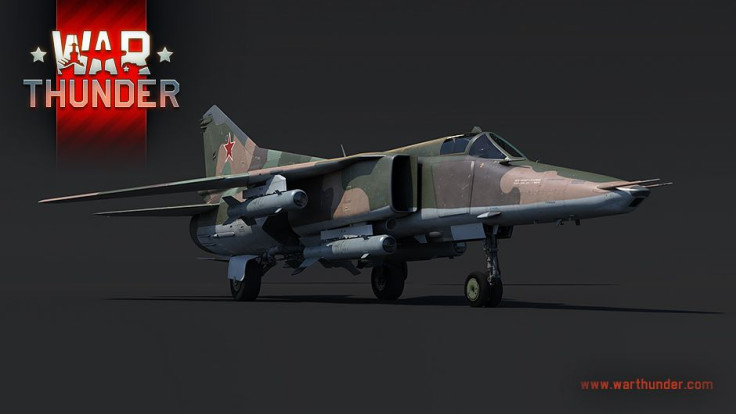 There will be two new vehicles coming to Direct Hit: the MiG-27M and 2S25 Sprut-SD.
The MiG-27M is one of the few aircraft that can reach a maximum stable speed at Mach 1.8. It is also the first aircraft in the game that will introduce the new guided aircraft bomb units or GBUs.
The other vehicle joining the roster is the 2S25 Sprut-SD - a light tank available in the USSR/Russia armored vehicle research tree.
It is equipped with a reliable anti-tank gun and it also comes with the 9M119 guided missiles, providing it with enough firepower to crush any target that it comes across.
These are the new things that have been revealed so far. War Thunder: Direct Hit doesn't have a release date yet at the time of writing, but the devs did say that it is coming soon.
So, what can you say about the upcoming content update?