In the last year, Supercell has kicked up its efforts to bring Clash Royale into the eSports arena. While last year saw the first official Clash Royale tournament in Helsinki, this was only the beginning of what appears to be a long-term effort to make Clash Royale one of the biggest names in eSports.
"We like this idea of eSports for everyone," said Supercell's Tim Ebner in the company's latest Radio Royale podcast. "Everyone's got a mobile phone. It's super accessible and not limited to PC gamers or hardcore games."
Hosted by clashers Cip and Banks, this month's entire Radio Royale podcast is focused on the past, present and future of eSports at Supercell, and particularly Clash Royale. In the year since its release, Clash Royale has earned renown as one of the most widely played and top grossing online PvP mobile games available, but Supercell's dream is to find new and better ways of getting players together in real life to meet, compete and ultimately have a great time.
"It kind of goes back to the early days of Clash Royale even before we released it," said Eber, the driving force behind Supercell's Crown Championship series. "We had a lot of tournaments and they were fun, so we've been thinking about how can we bring that experience to more players."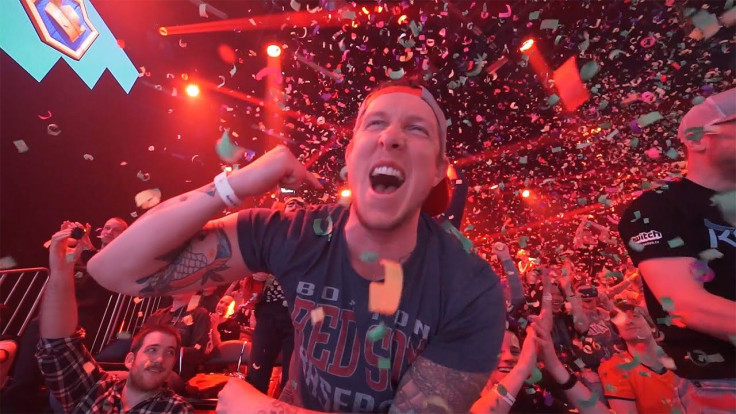 "The first tournament in Helskini was fantastic to watch," he continues. "Now [with Crown Championships] we are doing this on a much grander scale… we've made the biggest tournament you can possible have to try to find who's the best player in the world."
And indeed, the Crown Championship tournaments cast a wide net this Spring as over a million players from around the globe signed up to compete. In the end 16 players, two each from eight regions around the world, will compete to see who really is the best Clasher on earth.
The launch of the Crown Championship was a huge jump in the right direction for Clash Royale eSports, but Supercell hopes to engage more players in the Fall by making the registration process simpler.
"We want to make the tournament as accessible as possible," said Eber. "We like the idea that pretty much anyone can enter and that it's not just about a group of elite players or pro teams. It's for the everyday players and we want to make it super easy."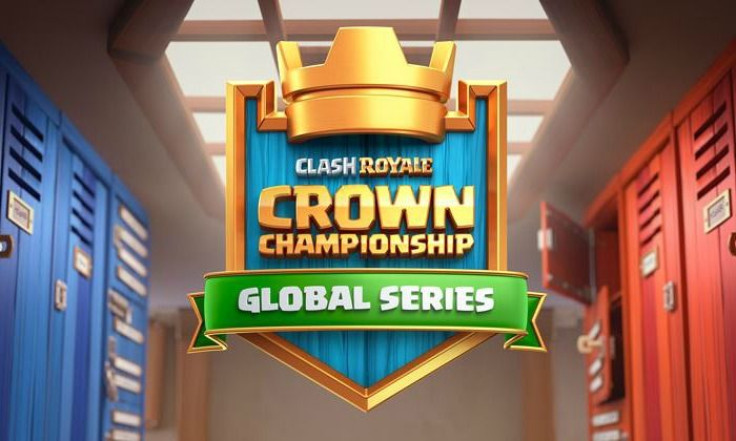 Though over a million players entered the Spring Crown Championships, the signup process was no cake walk. You had to find the right website, sign up, and grab tournament passwords at a specific time. Plus finding the correct tournament for you was also a challenge.
"It was a difficult process," admitted Eber. Though Supercell hasn't revealed how they plan to fix the registration process, a major revision is expected for the next Crown Championship.
Looking beyond just official events, Supercell is also doing more to encourage third-party and local events hosted by real players, leaguers and YouTubers not directly associated with the company. To show their support of these third-party events, Supercell has developed a team that specifically seeks out ways to support unofficial events and their hosts.
"We like that these tournaments are going on in the first place," said Kim Jensen, a member of Supercell's competitive play division, "so we like to support them, be in contact with organizers, and go there and see what's going on… if nothing else than just to show good faith and that Supercell is interested in them and inspired by some of these events."
In addition to showing up at third-party Clash Royale tournaments and events, the company has also launched an additional support team to help players who want to host fun events in their area. The initiative is called Clash Nights and players interested in hosting one of these events can get the help they need by emailing clashnights@supercell.com. The team helps players find venues and plan activities for their Clash Nights. These events are held at local venues like a café or pub and include several different activities such as a low tower health challenges or Clash Royale trivia game, culminating in a tournament of some kind.
"One thing we released early on, even before Clash Royale was released, is that it's much more fun to play with in real life friends," said Jensen. "If you play online, emotions can get really high and tempers can raise, but when you play with people in person it's a bit of a different environment… there's something to be said for social interaction in the game and when you go to the events you get to really feel that."
"The energy of these tournaments," added Cip, "really gets you pumped to play the game and seeing that everyone is having fun together. It's just a good time."
Though Supercell is clearly focusing their energy now on expanding into eSports with Clash Royale, it seems real-life competitive play could become a priority for other games in its collection as well. For example, Supercell's latest game, Brawl Stars , which soft-launched in Canada earlier this month has been perfectly designed for the team eSports model. The company even launched an hours long tournament style YouTube broadcast, complete with commentators, to show off the upcoming game.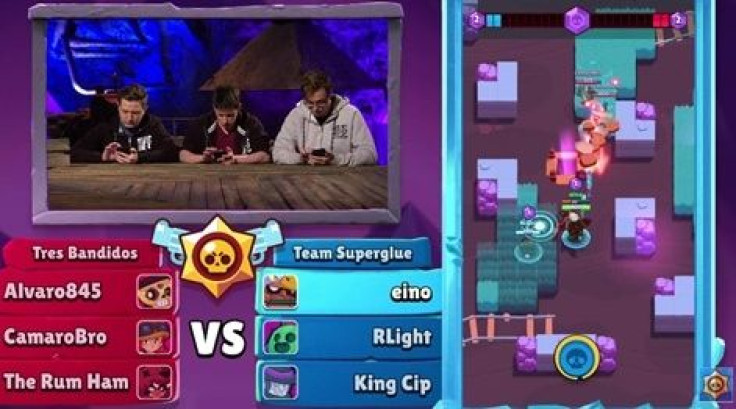 More than anything we want as many players as possible engaging with eSports," said Eber, "we want them both competing and watching, but especially competing."
To find out more about what Supercell is doing in the eSports space, check out the full Radio Royale podcast below.